The Real Mayor Of Chicago Agreed To Appear In Chicago Fire Under One Condition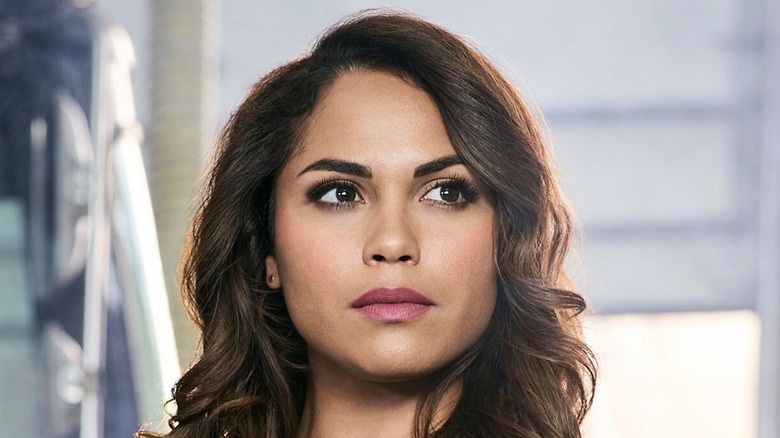 NBC
With four series spanning nearly 500 episodes and counting, NBC's sprawling "One Chicago" universe has highlighted scores of gripping characters over the past nine years — since flagship series "Chicago Fire" debuted. Each show has featured an ever-changing roster of beloved lead characters, intriguing supporting roles, and memorable guest stars. But for all the dozens of perps, victims, and witnesses who have popped up over the years on Chicagos "Fire," "P.D.," "Med," and the dearly departed "Justice," one recurring character stands out from the rest.
That's because this three-time guest star is actually playing himself. It's Rahm Emanuel, the former mayor of Chicago in real life. Emanuel started his political career as a staffer in the Bill Clinton administration before serving in Congress, ultimately rising to become White House Chief of Staff during the first two years of Barack Obama's presidency. But he left D.C. to run for Mayor of Chicago, and ultimately served in the job from 2011 to 2019. President Biden recently nominated him to be the U.S. ambassador to Japan (via The Guardian).
But to "One Chicago" fans, Emanuel is just the guy who plays the mayor on TV. Perhaps it's not surprising that Emanuel also has a pretty strong show business connection: His brother is Ari Emanuel, a top talent agent in Los Angeles, and CEO of the powerhouse Endeavor Agency (via The New Yorker). Still, the former mayor didn't need an agent to score a gig on the popular TV franchise — but his participation did come with a price.
Rahm Emanuel wanted his Chicago Fire paycheck to go to a good cause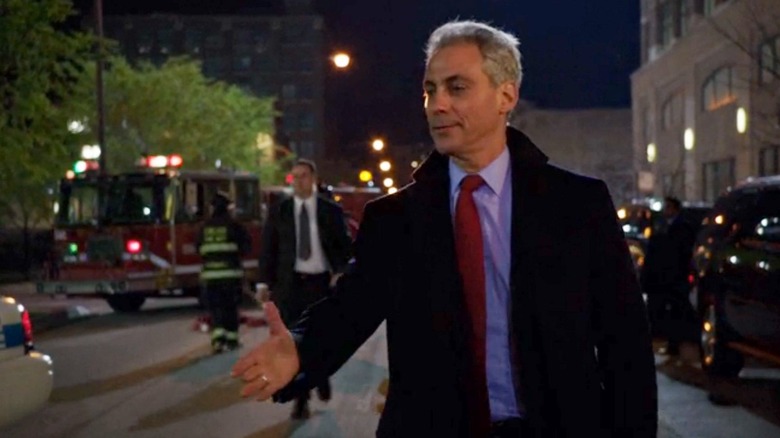 NBC
Emanuel was approached to play himself in the 2012 pilot episode of "Chicago Fire," the show that started it all. Speaking to NBC Chicago at the time, the then-Mayor said, "I told them I'd do it under one condition: the TV show is making an investment to the firefighter's widow and orphans fund." Fortunately, "Chicago" franchise producer Dick Wolf agreed to the donation, and a star was born ... sort of. It seems Emanuel learned that acting is harder than it looks. "It's easier being mayor than playing mayor," he admitted.
Still, Emanuel was game for a return, and three years later he was tapped to once again play himself, this time in the pilot episode of "Chicago Med." His appearance prompted USA Today to opine that the mayor "might want to consider reducing his cameo count." Emanuel must not have read that review, because he came back one more time, appearing again on Chicago Fire in 2019 — with his final appearance as TV mayor actually coming two days after his final day in office as real mayor, according to the Chicago Tribune.
The Tribune reported that producer Wolf was effusive in his praise of the then-mayor. "I have never gotten the level of support from any other mayor that Rahm has given us," Wolf said. "I like Rahm because you don't have to try and figure out what he's telling you. You may not like it, but you get a very straight response." And all it took was a donation to a very worthy cause.