What Happened To John Bennett On Orange Is The New Black?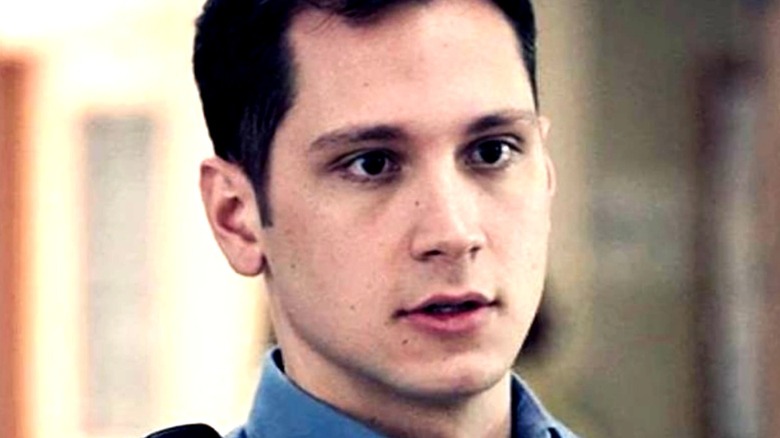 Netflix
John Bennett is a central character on the first two seasons of the Netflix series "Orange Is the New Black." Based on Piper Kerman's memoir "Orange Is the New Black: My Year in a Women's Prison," the series aired for seven seasons (2013-2019) on the streaming service.
The series chronicles the lives of the inmates and employees at Litchfield Penitentiary, a minimum-security prison in Connecticut. John Bennett, played by Matt McGorry ("How to Get Away With Murder"), is a Correctional Officer at Litchfield who made his debut in Episode 1. Bennett is an Army veteran who lost his leg in Afghanistan. He begins a romantic relationship with Dayanara "Daya" Diaz (Dascha Polanco), which results in Daya becoming pregnant. The couple begins planning their future together, and Bennett even proposes. However, Bennett freaks out after meeting Daya's mother's deadbeat boyfriend, who believes waving around a firearm is a more effective punishment for children than a time out. The fact that Daya's family is a disaster shouldn't have come as a big surprise, but Bennett definitely felt in over his head. He was last seen in Season 3, Episode 2, "Bed Bugs and Beyond." Later episodes confirmed Bennett left his job, Daya, and their unborn child.
Fans were understandably upset by this development at the time. John Bennett seemed to be a nice, reliable guy. How could he just abandon his child and disappear? Here's what happened to John Bennett.
John Bennett's onscreen love confirms his fate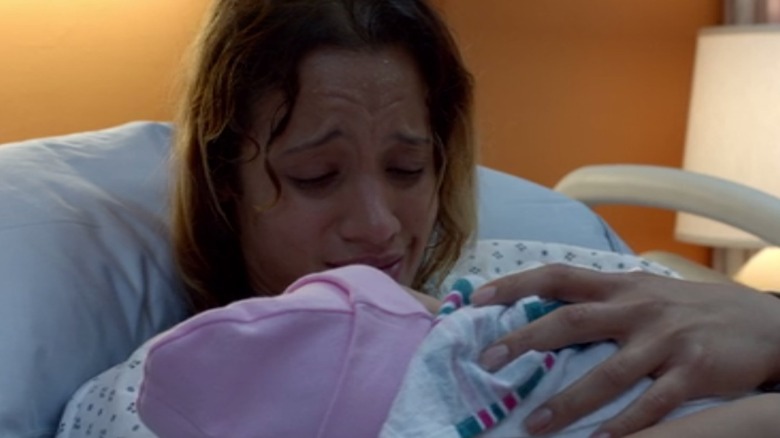 Netflix
In 2015, McGorry told TV Guide that going into Season 3, he knew his character was leaving but not how it would happen, and the actor wasn't happy with Bennett's story arc. "Part of me would have wished for death over the way that it happened. Because as someone who's a fan of obviously the show itself and Daya's relationship with Bennett, it was pretty heartbreaking to me how he ended up leaving." Daya's situation went from bad to worse, and by Season 7, she was a ruthless drug addict devoid of hope. She never reunited with Bennett, leaving Daya and viewers with no explanation (and zero closure) of what happened to the former C.O.
Although "Orange Is the New Black" never confirmed John Bennett's fate, Polanco offered her thoughts on what happened to her onscreen love. "I think he's one of those individuals who avoids their problems, although they're in a place where they want to reach out. He's a coward. He's pretty much going to live his whole life and act like nothing happened and that's what his life will continue to be, so later on he'll have this sudden realisation that he'll have to take on this responsibility," the actress told Express U.K. 
Polanco also made it clear she didn't believe Bennett would ever get to know his child. "It's very realistic. There are people out there who grow up not knowing who their father is and they never know."