The Surprising Actor Who Refused To Play Daenerys On Game Of Thrones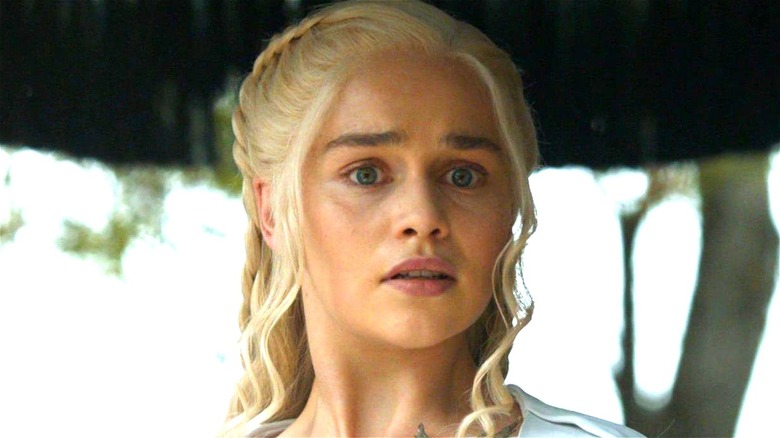 "Game of Thrones" might not have ended in a way fans wanted it to, but there's no denying that the show spent the better part of its existence as a pop culture phenomenon that was almost impossible to avoid. Perhaps that's why some people were so shocked with the big "Game of Thrones" twist involving Daenerys Targaryen, who spent the majority of the show as one of the closest things it had to a heroic protagonist. After making her way from an exiled young princess into the Khaleesi of the Dothraki people and the Mother of Dragons, and suffering countless losses and hardships on the way, Daenerys ultimately breaks bad and rains hell on the long-suffering people of King's Landing, forcing ally, nephew and boyfriend (it's complicated) Jon Snow (Kit Harington) to stab her for greater good. 
Throughout Daenerys' long and often tragic journey, Emilia Clarke portrays her so well that it's impossible to even imagine anyone else playing the role. However, you might be surprised to find out that another actress almost played the esteemed Khaleesi in the hit HBO show, only to walk away from the role. 
Tamzin Merchant was the original Khaleesi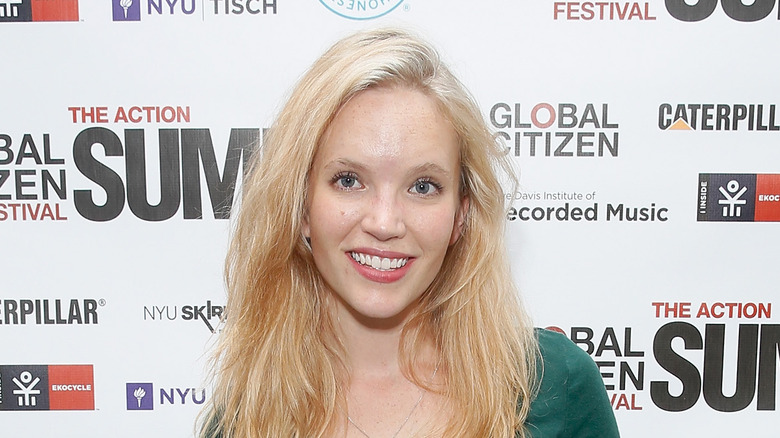 Cindy Ord/Getty Images
Tamzin Merchant is your original Daenerys Targaryen, and she even played the role in the show's unaired and much-maligned pilot (per Entertainment Weekly). The story of Merchant's departure from the role has many versions, as the book "Fire Cannot Kill a Dragon" states she was recast because "her scenes with Jason [Momoa, who played Khal Drogo] didn't work." However, Merchant herself has stated that she actually briefly walked away from the role before even shooting the original pilot, and doesn't appear to reminisce her experience as Daenerys with particular fondness. 
"Shooting that pilot was a really great lesson," Merchant described the experience. "It was an affirmation about listening to my instincts and following them, because I tried to back out of that situation and, during the contract process, I did back out. I was talked back into it by some persuasive people. Then I found myself naked and afraid in Morocco and riding a horse that was clearly much more excited to be there than I was."
Though Merchant's departure means she missed out on being an instrumental part of the biggest thing on TV, she doesn't have any regrets. "I think it's a testament to Emilia Clarke for making that role iconic — she was obviously excited to tell that story, and she was epic and excellent. But for me, it wasn't in my heart to tell it," she said. The actress also feels that missing out on "Game of Thrones" level fame has ultimately been a blessing in disguise. "Expressing myself creatively is a need that's more important than any amount of riches that I could have gained from that part. If I did I think I'd just distract myself – but that's just me, not anybody else; I think Emilia Clarke is amazing."