Lady Of The Manor's Ryan Phillippe Reveals What Justin Long Is Really Like As A Director - Exclusive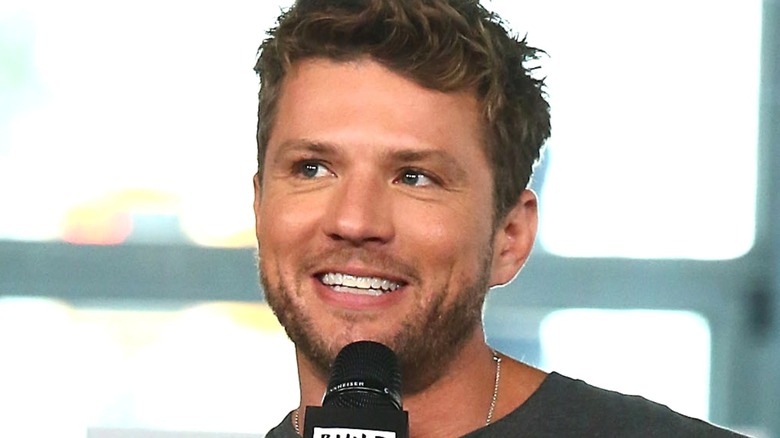 Astrid Stawiarz/Getty Images
It's easy to see why Ryan Phillippe agreed to be in "Lady of the Manor," the feature-length co-directorial debut of actor Justin Long and his brother, Christian Long. The buddy comedy with a supernatural twist stars Melanie Lynskey as Hannah, a stoner hired to give tours of the historic Wadsworth Manor, the ancestral home of Phillippe's character, Tanner Wadsworth. The inimitable Judy Greer plays the role of Lady Wadsworth's ghost to perfection, appearing throughout the movie to hassle Hannah about her personal failings. Long also appears, playing the role of a local professor who gets involved in the drama.
Understandably, filming "Lady of the Manor" alongside an amazing cast full of comedic talent was a riot for the actor, who got to step outside of his comfort zone by playing the pastel suit-wearing, exquisitely self-tanned bro Tanner. Looper sat down with Phillippe to find out about his experience working on "Lady of the Manor." The "Shooter" star shared, "There's a lot more freedom that comes with a comedic role, and it's a completely different work experience."
Phillippe also revealed what it was like being directed by Long in his supernatural comedy directorial debut. Here's what he had to say.
Ryan Phillippe jumped at the chance to work with Justin Long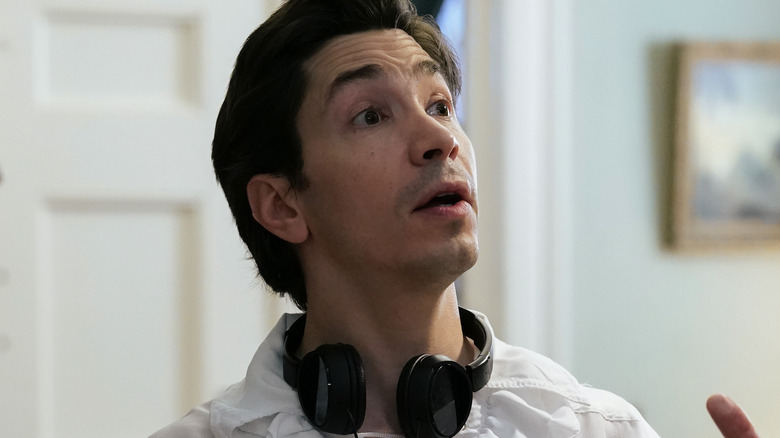 Lionsgate
"Lady of the Manor" might be the first time that Justin Long has directed a full-length film, but as an actor, he's been in the industry for a long time, just like Ryan Phillippe. On working with Long, he told Looper, "Well, Justin, I've known a long time. We've sort of grown up, or come up, [at] the same time in the industry and have been friendly throughout. He reached out to me [and] said that he was about to make his first film as a director, along with his brother [Christian Long]. They co-wrote and co-directed the film and asked me if I'd take a look."
It didn't take long for Phillippe to agree to appear in "Lady of the Manor." He revealed to Looper, "And as soon as I started reading it, I laughed throughout. From every page, there was a laugh for me, and this character that he was proposing I play was just so ridiculous that I got really excited about getting into playing this dude who is so far from who I am. I enjoy playing these characters where fewer rules apply to them." And viewers of "Lady of the Manor" will likely agree that director Long captured one of the actor's funniest performances to date.
"Lady of the Manor" is out now in select theaters, on demand, and on Blu-ray and DVD.