The Real Reason Reid Is Missing From These Criminal Minds Episodes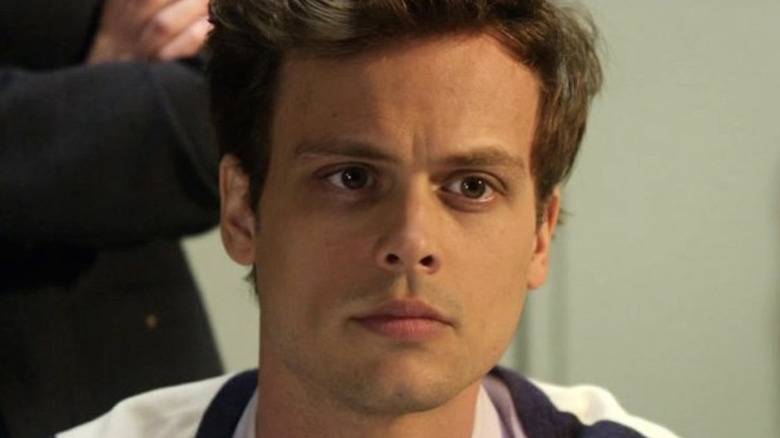 CBS
It's a sad truth that the longer a series runs, the more likely audiences will have to say goodbye to some of their favorite characters. Bucking that trend, the cast of "Criminal Minds" stayed largely intact during its 15-season run. In fact, the first real farewell on the series came when Shemar Moore departed in Season 11. The two other big departures from the show, Mandy Patinkin and Thomas Gibson, both left the series rather abruptly, thus eliminating the chance for a proper send-off for their characters.
While "Criminal Minds" didn't have an avalanche of departures, the show did have a fair number of characters who took temporary breaks. A.J. Cook, who played JJ Jareau, had two maternity leaves during the show. She, along with Paget Brewster, who played Emily Prentiss, also disappeared for a time when their respective characters were temporarily written off the series. Starting around Season 11, Matthew Gray Gubler's character, Spencer Reid, began having sporadic absences from the team, which led many to wonder why.
Spencer Reid brought a lot to the BAU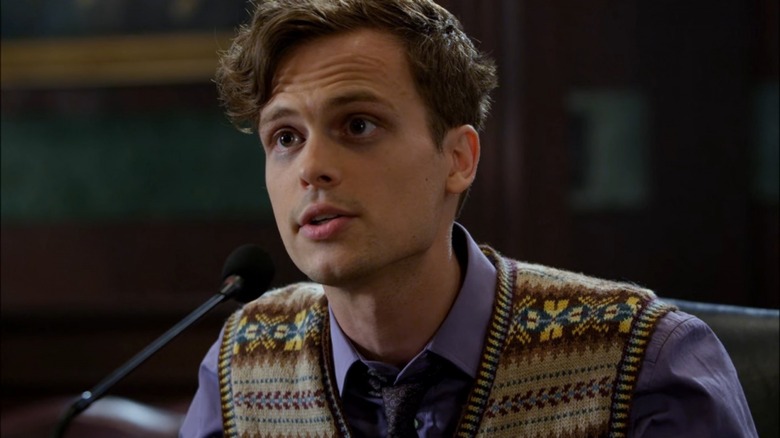 CBS
Dr. Spencer Reid, often called the "boy genius" by his colleagues, became a fan favorite not long after "Criminal Minds" first hit the air in 2005. Socially awkward, but endearingly so, Reid brought considerable brainpower to the Behavioral Analysis Unit. With an eidetic memory, incredible speed-reading skills, and an IQ of 187, he is in many ways a living encyclopedia, which comes in quite handy when a case involves the obscure and rare.
Even with his unofficial "part-time" status in later seasons, Reid had significant storylines over the course of the series. Various episodes focused on his relationship with his mother Diana (Jane Lynch) and his fears of inheriting her mental illness. Reid also had a couple of love interests, with his tragic relationship with Maeve Donovan (Beth Riesgraf) breaking viewers' hearts. And who can forget his interactions with femme fatale Cat Adams (Aubrey Plaza)? Given his importance to the team, and to the series' fans, his absences were noticed immediately.
Both Gubler and Reid needed some time away from the BAU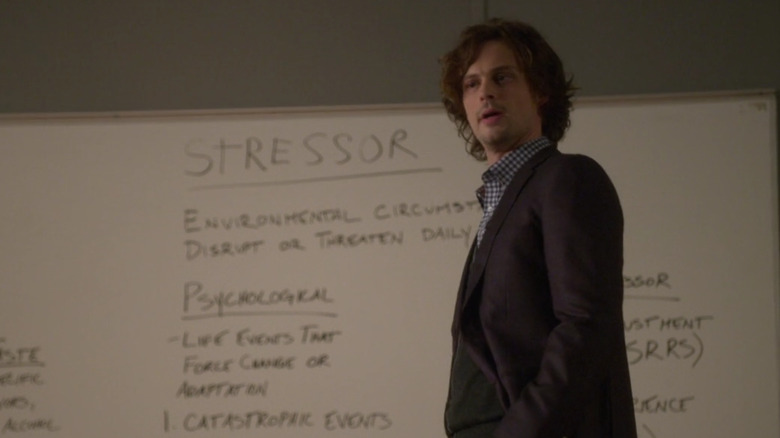 CBS
Speaking to TV Guide in 2016, "Criminal Minds" executive producer Erica Messer joked that her own mother texted her asking where Reid was when the character missed three consecutive episodes in Season 12. But, as Messer explained, the choice was out of her hands, citing the different contracts each of the actors on the series had at the time. For Matthew Gray Gubler, his contract included time off to work on other projects, which is understandable given his 11 years playing the same character.
As for his character, the early absences were explained by having Reid away visiting with his mother. In later seasons, Emily Prentiss announced that after Reid's experience in prison, the FBI was requiring him to take 30 days off for every 100 he spends in the field. During those 30 days, Reid would teach seminars to other agents. Though he initially scoffed at the forced time off, Reid came to not only accept his time teaching but also find it refreshing and fulfilling.