Salem's Lot Remake Adds Divisive Game Of Thrones Star
A film based on Stephen King's novel "Salem's Lot" is coming together under the direction of Gary Dauberman, a filmmaker who previously worked as a screenwriter on the critically acclaimed 2017 adaptation of "It." Fans looking forward to the film got some good news when it was announced that a critical role, Richard Straker, had been cast and that the part had gone to an actor who had played a divisive but memorable character in the later seasons of "Game of Thrones."
For anyone who hasn't read "Salem's Lot" in a while, Richard Straker ostensibly serves as the business partner to antique store owner Kurt Barlow. However, since this is a Stephen King novel, the true nature of their relationship, as revealed to Ben Mears, the writer returning to his hometown played by Lewis Pullman, is much more sinister. As the story progresses and the town's inhabitants start to disappear, Barlow is eventually discovered to be a powerful vampire, with Straker acting as his human familiar.
While Straker might not be the ultimate evil at the heart of "Salem's Lot," he remains a crucial and unsettling part of the story. Casting someone that audiences have already learned to be wary of seems like a strong choice. Here is the divisive "Game of Thrones" star joining the "Salem's Lot" remake.
Pilou Asbæk, who played Euron Greyjoy, will appear as Richard Straker in Salem's Lot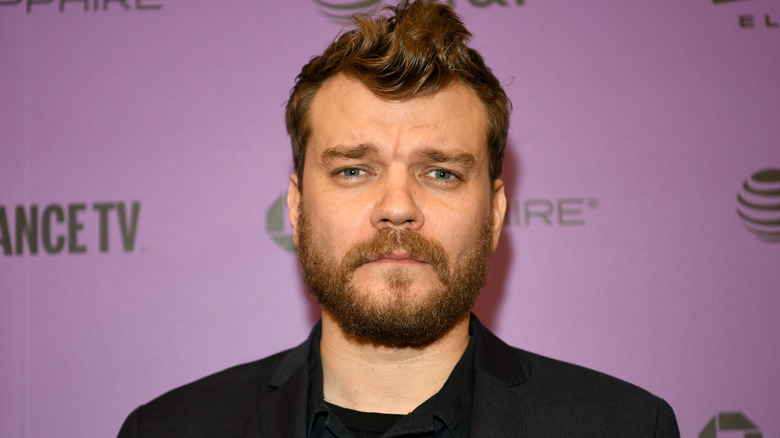 Morgan Lieberman/Getty Images
According to The Hollywood Reporter, the role of Richard Straker has gone to Pilou Asbæk, the Danish actor that "Game of Thrones" fans will remember as Euron Greyjoy. Filling that part rounds out the ensemble cast of the "Salem's Lot" remake, which also includes Alfre Woodard, Spencer Treat Clark, and Makenzie Leigh.
Of course, not all "Game of Thrones" viewers have an especially fond place in their hearts for this unlikeable member of the Greyjoy family. Euron was controversial for his crude advances toward Cersei Lannister (Lena Headey) and story arcs some fans on Reddit felt were poorly executed. While the character might be polarizing, Asbæk put plenty of effort into the drastic changes Euron Greyjoy underwent on "Game of Thrones," and his presence has the potential to add an appropriately unnerving edge to the portrayal of Straker in "Salem's Lot."
Asbæk has had plenty to do since Euron met his demise on "Game of Thrones." The actor is well known in his home country of Denmark for his role in the political drama "Borgen" and will be appearing in the upcoming superhero film "Aquaman and the Lost Kingdom." THR notes that the "Salem's Lot" remake is currently in production and will premiere on September 9, 2022.