Clifford The Big Red Dog Gets Day And Date Release In Theaters And On Paramount+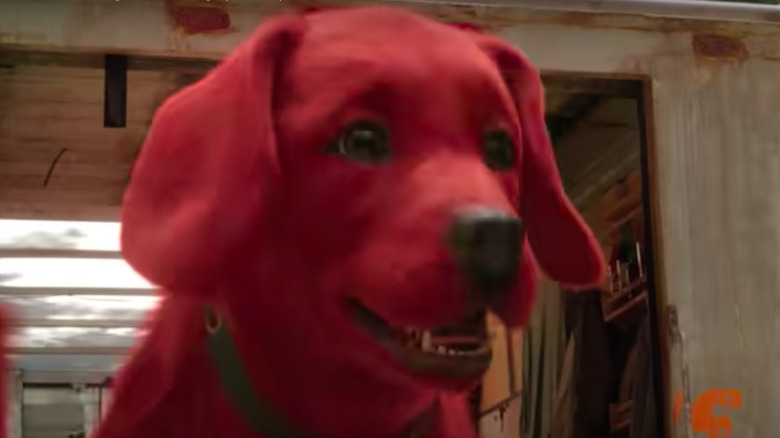 Paramount Pictures
The theatrical release date of "Clifford the Big Red Dog," the upcoming live-action adaptation of the beloved children's book series by Norman Bridwell, has moved around a lot. The movie, which was shot in 2019, was originally supposed to come out in November 2020, but was pushed back to November 2021 due to the pandemic, according to Screen Rant. Then, it was moved up to September 17, only to have that date postponed over fears of the Delta variant in July. It was taken off Paramount Pictures' release schedule entirely.
Now, there's good news for fans of the Big Red Dog. According to The Hollywood Reporter, the movie has been put back on the calendar for this fall, and that's not all. In addition to its theatrical release, "Clifford" will now also be released simultaneously on Paramount+, the streaming service that also brought families the "PAW Patrol" movie, which previously had a successful day-and-date release in theaters and on Paramount+.
Clifford the Big Red Dog is finally coming to the big screen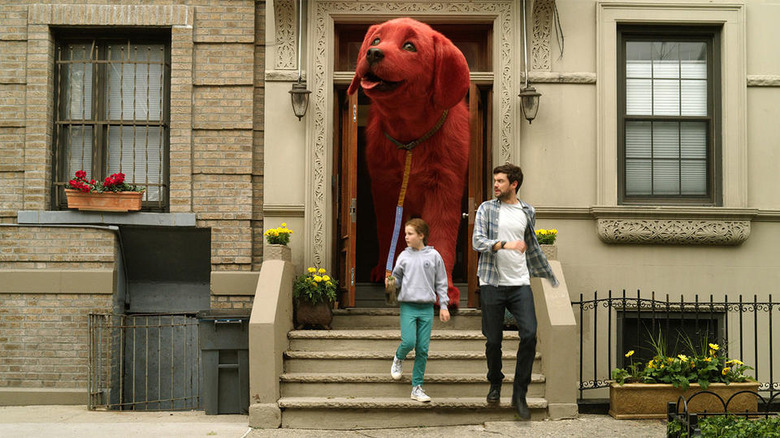 Paramount Pictures
"Clifford the Big Red Dog" hits theaters and Paramount+ on November 10.  The film adaptation tells the story of Emily Elizabeth (Darby Camp), a New York City middle schooler who has trouble fitting in with the rest of her class. One day, she adopts a uniquely red puppy from a magical animal rescuer. She makes a wish for him to grow up big and strong, and the next morning, she finds he has. He's enormous. He fills up her entire apartment, and her uncle Casey (Jack Whitehall), who's taking care of Emily Elizabeth while her mom is away, doesn't know what to do. Clifford's enormous size attracts the attention of a genetics company that wants to supersize animals, and so Emily, Elizabeth, and Jack have to keep Clifford safe from the forces of greed. Along the way, Clifford teaches them important lessons about love.
The cast also includes Tony Hale, Sienna Guillory, Russell Wong, and John Cleese, with David Alan Grier providing the voice of Clifford. The film is directed by Jay Scherick. You can check out the controversial trailer if you dare.