The Surprising Super Mario Bros. Casting Fans Are Absolutely Loving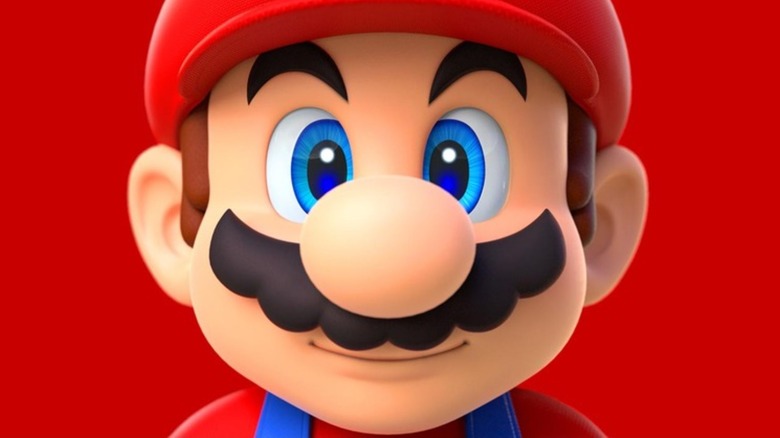 Nintendo
When Nintendo announced "Super Mario Bros.: The Movie," many fans of the games were no doubt elated, but some cinephiles might have felt an involuntary chill run down their spines. This has nothing to do with the character himself, but the simple, unfortunate fact that this is not the long-serving Nintendo mascot's first foray in the land of cinema. The 1993 "Super Mario Bros." movie, which stars Bob Hoskins as Mario, John Leguizamo as Luigi, and Dennis Hopper as King Koopa, was a borderline cursed production that was plagued by just about any mishap you can name, and replaced the classic game's allure with strange, dystopic sci-fi.
However, it certainly seems that Mario has a better shot at cinematic glory this time around. Not only is the upcoming movie animated, but it also boasts a brilliant cast. Chris Pratt might not be the first guy you'd think to voice Mario, but his roles as Emmet Brickowski in "The Lego Movie" and Barley Lightfoot in Pixar's "Onward" speak for his prowess on the voice acting front. The rest of the star-studded voice cast includes names like Charlie Day as Luigi, Anya Taylor-Joy as Princess Peach, Jack Black as Bowser, and Seth Rogen as Donkey Kong. Longtime Mario voice actor from the games, Charles Martinet, will reportedly also feature in the movie. 
There's a lot to love on that list, but one casting announcement in particular has brought fans great happiness. Here's the surprising "Super Mario Bros." casting people are absolutely loving.
Fans expect Keegan-Michael Key to bring Toad to the next level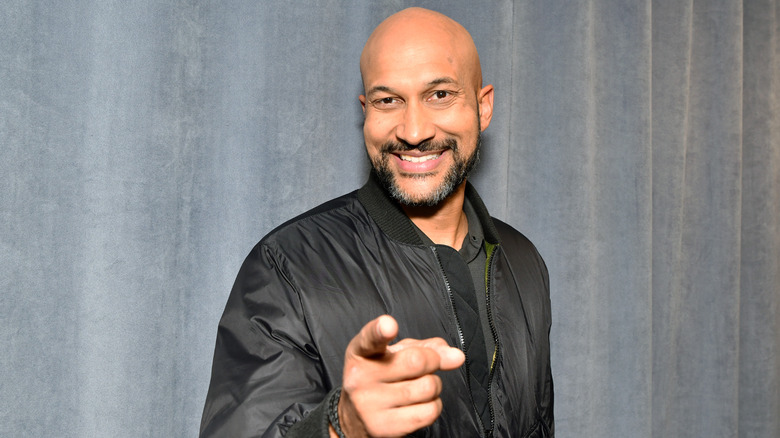 Slaven Vlasic/Getty Images
The "Super Mario Bros." casting news that has sent some fans over the moon is the announcement that Keegan-Michael Key will voice Toad, Princess Peach's assistant, who has been an integral part of the franchise since the very first game. The "Key & Peele" and "Dolemite Is My Name" star is an accomplished voice actor, which should enable him to take Toad any which way the script requires. However, many fans on Reddit have been delighted by the prospect of combining various elements of Key's "Key & Peele" characters to the cutesy design of Toad to maximum comedic effect. 
"YOU DUN DUCKED UP, TOADETTE," one Redditor joked about Toad taking on Key's performance in the "Substitute Teacher" sketch. Others dropped in Mario-themed versions of other classic Key lines, such as a Chain Chomp-themed version of the "P**** on the Chain Wax" sketch, and Key's substitute teacher character's inability to pronounce names correctly. One fan takes it even further, and calls for the entire Toad species to go full Key. "I hope that 'Keegan-Michael Key as Toad' means that, like in the games, there is an entire race of Toads who all have Keegan-Michael Key's voice," they write. 
Interestingly enough, Toad does offer options for all sorts of interpretations. The character's had many different-sounding voices over the decades, and though he's a small guy with a bit of a cowardly and emotional streak, he's also very strong and capable. While it remains to be seen how Key will approach the role, casting the versatile performer as Toad's voice actor suggests that the "Super Mario Bros." movie plans to fully embrace the character's many nuances.