Is Stephanie Szostak Leaving A Million Little Things For Good?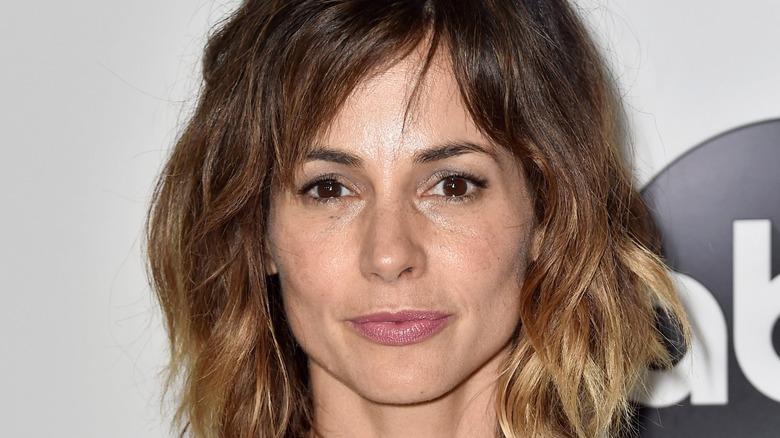 Frazer Harrison/Getty Images
It would be an understatement to say that Delilah Dixon (Stephanie Szostak), one of the characters on the ABC drama "A Million Little Things," has been through a lot. Her husband Jon's mysterious suicide kicked off the plot of the show, and she worried that her affair with his friend Eddie (David Giuntoli) was really what drove him to kill himself. Not only that, but she became pregnant with Eddie's baby.
Adding in Jon's mysterious posthumous messages to everybody, as well as her daughter's assault, and it makes sense that Delilah would retreat to Europe for much of the third season. In the fourth season premiere, her plan to stay overseas and get a fresh start is given even more urgency when her father has a stroke in Paris.
The friends of Jon say goodbye to Delilah for now in the Season 4 premiere "Family First," but does this mean Stephanie Szostak is leaving the show for good? Here's the latest update about Szostak's status on "A Million Little Things."
Delilah will no longer be a regular character on A Million Little Things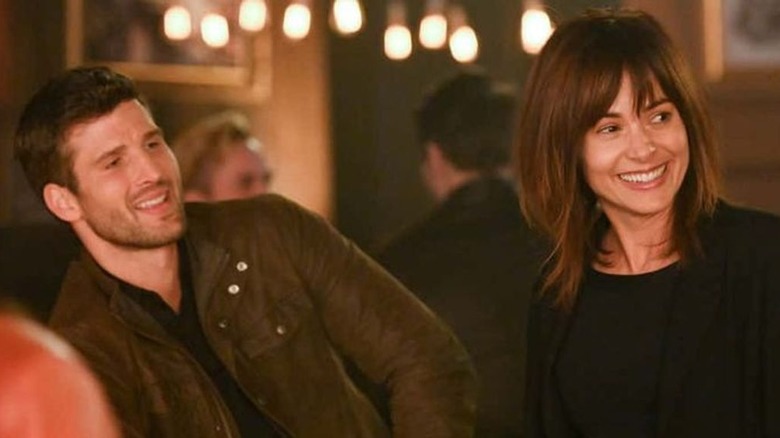 ABC Networks
It was confirmed by show creator DJ Nash that Stephanie Szostak's character, Delilah, will no longer be a regular on "A Million Little Things." She will instead become a recurring character, starting with the Season 4 premiere (via TV Line).
A big reason for this is the COVID-19 pandemic. Prior to lockdowns, Szostak had been able to work on the show in British Columbia, then fly back to her family in Connecticut. But as Nash explained, that was no longer possible with COVID. "The second she stepped out of Canada, there was a 14-day reset ... So we wrote her out for [Season 3], thinking, 'Oh, she'll be back.' And then she said, 'I really need to be with my family more, I don't want to do all the episodes.'"
While on the show, Delilah will be living in Paris for the time being. Nash said he's actually hopeful Szostak will actually make more appearances now that they've worked things out: "I'm hoping we see her more than we saw her last year."
You can catch up with all of "A Million Little Things" on Hulu.