Here's Where You Can Watch The Super Mario Bros. Super Show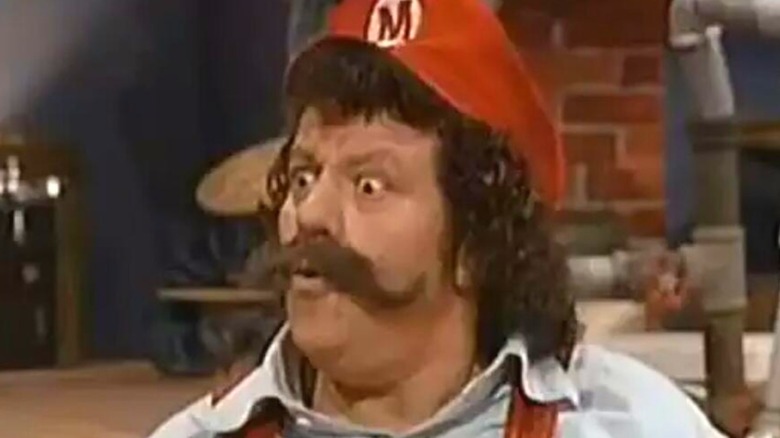 Viacom
We may receive a commission on purchases made from links.
Throughout the latter half of the 1980s, Nintendo's "Super Mario Bros." video game series saw a noticeable uptick in popularity. By 1988, its first two installments had hit store shelves and promptly found their way to homes across the globe, with kids eagerly awaiting more. Naturally, it didn't take long for the iconic plumber and his brother, Luigi, to find their way into other forms of media in the meantime, namely television. The result was 1989's "The Super Mario Bros. Super Show!" which enjoyed a brief yet memorable small-screen run from September to December of that year.
As most kid's shows did in that era, "The Super Mario Bros. Super Show!" followed a simple formula. Each installment opened and closed with a live-action segment — featuring late professional wrestling legend "Capt." Lou Albano as Mario, Danny Wells as Luigi, and often a special celebrity guest as well –, and an animated sequence that followed the aesthetic and tone of the source material far more closely sat in-between. Despite its short time on the air, "The Super Mario Bros. Super Show!" was nothing if not memorable and has found new life in the age of the internet.
For those itching to revisit this series from their childhood, or hoping to watch for the first time out of pure curiosity, here's where you can stream all 52 episodes of "The Super Mario Bros. Super Show!"
A Super Mario Bros. Super Show binge is far from impossible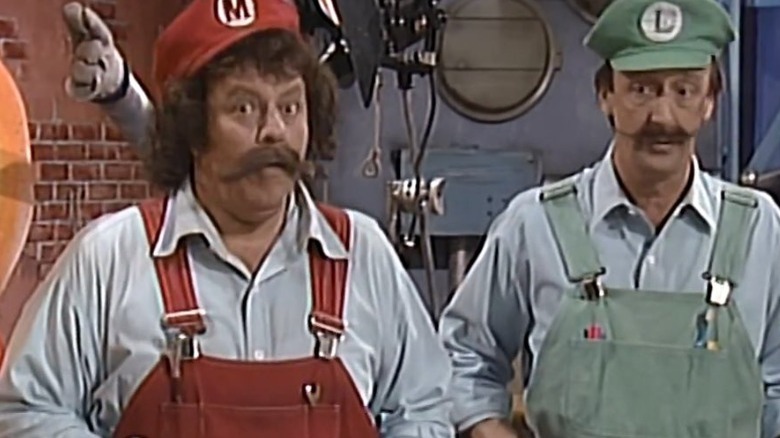 Viacom
Though streaming giants like Netflix, Hulu, and HBO Max can't help here, there are several options out there to make your "Super Mario Bros. Super Show!" binge a reality. First and foremost is Tubi TV, where you can watch the show's entire run for absolutely free, and you don't even have to make an account if you don't want to. The only downside to this route is that the occasional ad break is an inconvenient inevitability. After all, Tubi has to pay the bills somehow.
In case you're not interested in sudden commercials, you can always try out Amazon Prime Video instead. Its library contains both seasons free of interruption, ready to watch on virtually any of your smart devices. However, the catch is that you need to have a subscription to CONtv. While a 7-day free trial offer is currently on the table for newcomers, it's an additional $4.99 per month on top of your Prime membership beyond that time.
Not going to fly through "The Super Mario Bros. Super Show!" within a single week, or trying to avoid additions to your monthly Prime bill? No worries, because Vudu has you covered. Although, this streaming service isn't subscription-based, meaning you have to either rent or outright buy whatever you want to watch. In this case, "The Super Mario Bros. Super Show!" is only available to purchase, either at $1.99 per episode, $24.99 for Season 1, or $29.99 for Season 2. On the bright side, once you pay for them, they're yours to keep.
Alternatively, if you're into physical media, you could always poke around online to find the best deal on DVD or VHS copy of "The Super Mario Bros. Super Show" — leaving you with plenty of avenues to enjoy this corny yet fun piece of '80s nostalgia.