Rob Zombie Shares Exciting Behind-The-Scenes Look At The Munsters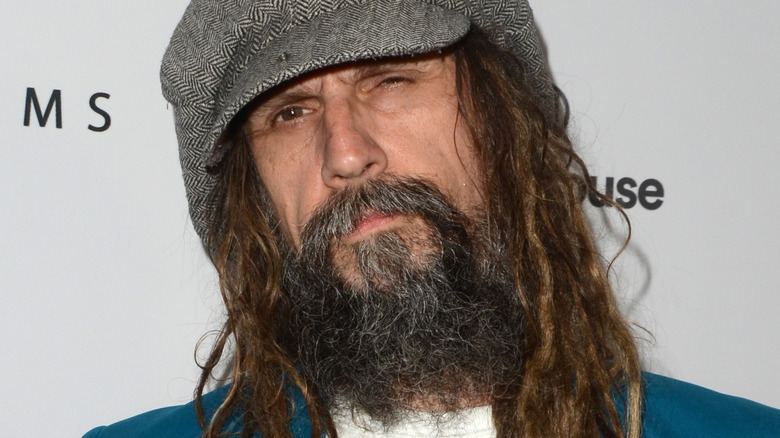 Kathy Hutchins/Shutterstock
Being the founding member of one of the greatest heavy metal outfits of all time would be enough for most people. But Rob Zombie proved his artistry extended beyond a microphone. Throughout the 21st century, he's directed some of the most chilling horror films fans have witnessed, including "House of 1000 Corpses," "The Devil's Rejects," and "The Lords of Salem." Now he's putting his penchant for gore and existential dread to good use by directing ... a remake of a family-friendly property?
That's right. Rob Zombie has officially signed on to direct a movie version of "The Munsters." The original sitcom followed a family of monsters, including a vampire, a werewolf, a Frankenstein's monster, and more, who go about making a name for themselves in suburbia, despite their odd, eclectic tastes. It shouldn't have the R rating that's come to define most of Rob Zombie's work, but a collection of misfits and monsters is something the director has more than enough experience with. For anyone who grew up with the TV series wanting an update, you'll be pleased to hear things have progressed smoothly, and Rob Zombie has even shared a behind-the-scenes look at the making of the film.
Rob Zombie took to Instagram to show off the crew building The Munsters set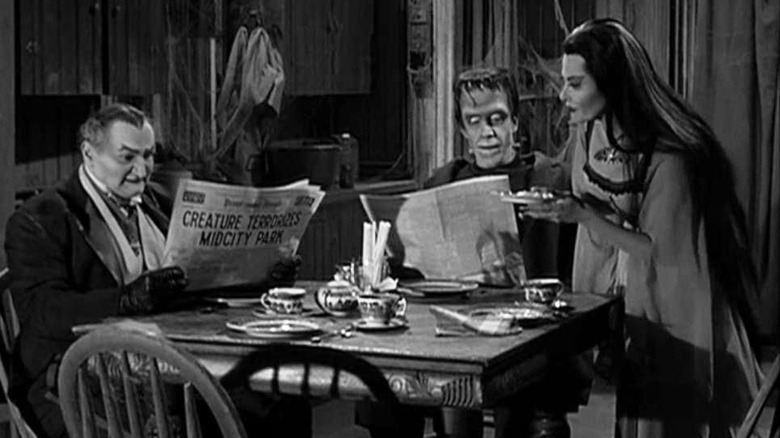 NBCUniversal Television Distribution
Any good sitcom family in the 1960s had to have an equally iconic house. From the moment you changed the channel and saw an establishing shot of the house, you should've been able to guess exactly what you were watching. No show exemplified this better than "The Munsters" with their Gothic-inspired abode at 1313 Mockingbird Lane. It just wouldn't be the same show if the family were put up in a penthouse somewhere, and it would appear as if Rob Zombie understands the significance of recreating the show down to every last detail.
The rocker-turned-filmmaker posted several photos onto his Instagram showing how the Munster house and other homes in the neighborhood are coming along. It looks like, as of September 23, 2021, most of them are still in the midst of construction. Zombie accompanies the pictures with the following caption: "It's a beautiful day in Budapest and good old Mockingbird Lane is coming along perfectly. Who wouldn't want to live here?"
The Munster house is coming together nicely, and fans are ecstatic to see a classic part of their childhood come back to life. Many people chimed in with comments like "Thank you so much recreating a movie that is part of my childhood" and "AHHHH THIS IS SO SICK!!!" It may take a while for cameras to start rolling on this project, but judging by the commitment of the crew to build a whole neighborhood to bring this new version of "The Munsters" to life, it's bound to be a scary good time.