The Orville Season 3 Gets A Release Date On Hulu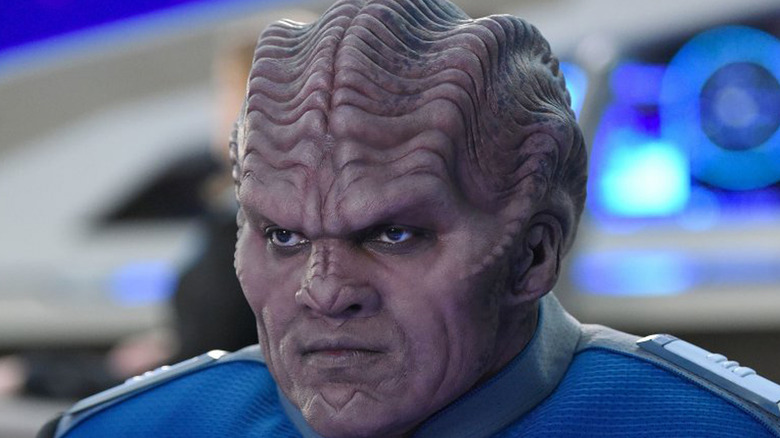 Fox/Hulu
Great news, space farers: "The Orville," Seth MacFarlane's sci-fi dramedy that's both a parody of and a love letter to "Star Trek," now has an official premiere date.
It's always been a matter of "when" the show would get a third season, not if, but the wait's been longer than usual. "The Orville's" original network, Fox, announced that it was renewed for Season 3 way back in May 2019 (via Deadline). Filming on Season 3 then began in October 2019, before production had to be halted in March 2020 thanks to — you guessed it — the COVID-19 pandemic. Production briefly resumed in December 2020, until another COVID surge shut it down again. "The Orville" was finally able to return to the studio in February 2021 and finish the shoot.
Season 3 will also be the first to air since "The Orville" moved from Fox to Hulu in July 2019. Speaking of the upcoming third season, Hulu's chief of scripted programming, Jordan Helman, said, "I believe the fans of the show that are coming to us from Fox will be deeply excited and satiated. I also think, for new fans that maybe didn't experience it, it will feel new to them" (via Deadline).
Time will tell if Helman is correct, but luckily the wait won't be too much longer.
Get ready for The Orville Season 3 early next year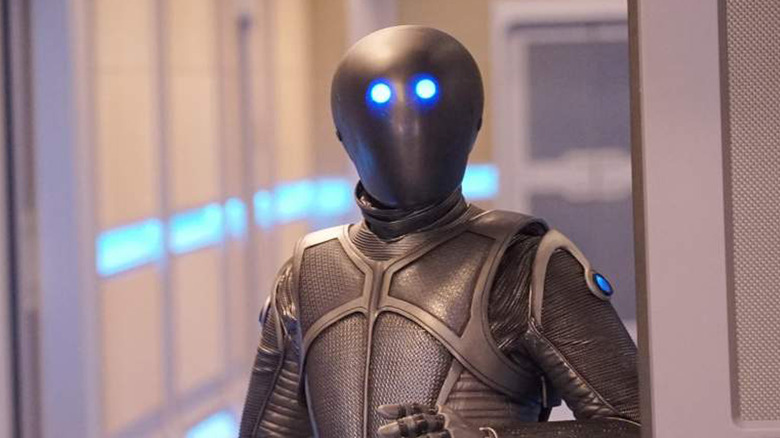 Fox/Hulu
On Thursday, September 23, 2021, Hulu dropped a brand new teaser-trailer for "The Orville" Season 3 that included its premiere date: March 10, 2022. As mentioned above, the new season will be available on Hulu, not Fox, so you might need to sign up for a subscription.
Unfortunately, the trailer doesn't include any footage of the upcoming season, nor does it reveal much about the plot. The entire trailer is just a slow zoom in on the bridge of The Orville with voiceover lines from the various cast members. Most of this is the kind of banter we've come to expect from the first two seasons, but one of the speakers is a Kaylon, who says, "Surrender or you will die."
The Kaylon are the race of artificially intelligent beings, of which The Orville's crew member Isaac is a member. The crew finally traveled to Isaac's home planet at the end of Season 2, where they discovered that not only had the Kaylon risen up and killed their biological creators, they also had the same plans for Earth. Most likely, that's where Season 3 will pick up. 
However, the subtitle of Season 3, "New Horizons," indicates that the Kaylon plot will be just one of the storylines in the new season. Expect to see plenty of new planets and alien lifeforms when "The Orville" returns in just around six months.