Vin Diesel Still Wants To Make A Groot Spinoff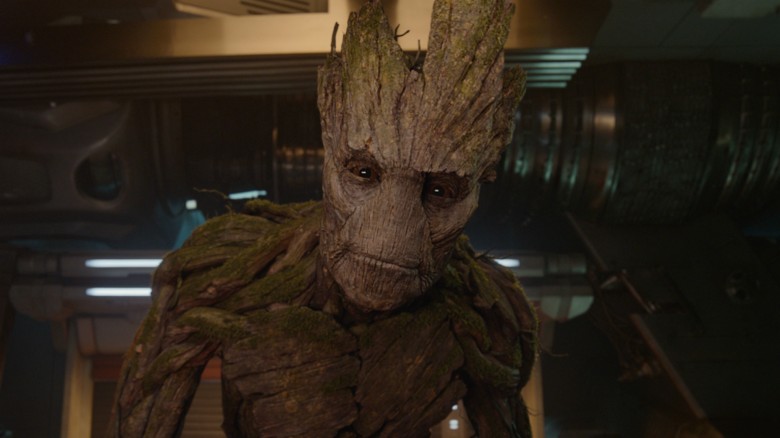 Vin Diesel is perhaps the world's foremost expert on Vin Diesel, and he still believes a Groot spinoff would be amazing.
A few months back, he already said that it's "inevitable" that there will be a movie centered on his Guardians of the Galaxy character along with his pal Rocket, voiced by Bradley Cooper. And while doing more press for Guardians of the Galaxy Vol. 2, Diesel echoed his previous statement to USA Today, saying that director James Gunn is on his side.
"James Gunn has always wanted a Rocket and Groot movie," Diesel said. "And I know that Disney is very much into being successful. And the most successful poster in Disney's future is the poster that has 'Groot vs. Hulk.' [The world)] cannot wait to see it."
However, when Gunn was asked about the possibility, he was a little more careful with his words. "Vin has a lot of ideas," Gunn said. "I don't know where he comes up with these things!"
Gunn has already said that he'll probably walk away from the Guardians franchise after Vol. 3 brings the trilogy to an "epic" conclusion. But he didn't say anything official about a potential spinoff.
But which version of Groot would we see in a spinoff? The grown-up version or the adorable baby version in Vol. 2? Diesel said that we've never even seen a "mature" Groot.
"The first Groot we saw was a freshman in college," he said. "[Vol. 2] Groot is in nursery school. Wait 'til we see the full-fledged working-man Groot. Wait 'til we see Groot!"
For now, we'll be seeing the "nursery school" version of Groot in Guardians of the Galaxy Vol. 2, which arrives May 5. While we wait, check out what critics think of the flick. Spoiler: they really like it.