Percy Jackson Creator Gives Fans An Exciting Update On The Upcoming Disney+ Series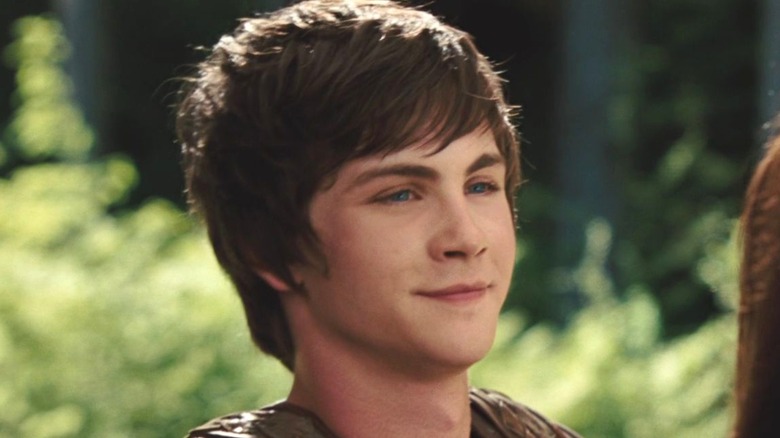 20th Century Studios
The two films based upon Rick Riordan's Percy Jackson novels have a complicated history. On the one hand, the films got their start being directed by Chris Columbus (who previously brought the first two Harry Potter novels to the big screen) and brought a lot of attention to the novels themselves. However, on the flipside, Rick Riordan himself was never satisfied with the way his work was adapted.
The second film, "Percy Jackson: Sea of Monsters," released into theaters all the way back in 2013. Since then, in the wake of there not being a third film, Riordan told teachers not to show the movies at school and even went so far as to write a piece in 2018 on his website called "Memories from my TV/Movie Experience," chronicling his frustration over the lack of control he had as Percy was brought to theaters.
However, we found out in late 2019 that Disney was considering crafting a Percy Jackson TV series, and, in May 2020, Riordan made it official: Both he and his wife, Becky Riordan, were directly involved in a Disney+ series which would seek to re-adapt "The Lightning Thief."
It's been a little while since then, and while we've known since June that the series was in search of a director, we haven't heard much else. Recently, we found out a lot more about the status of the new Percy Jackson TV series.
Percy Jackson is coming, but it's going to take a while yet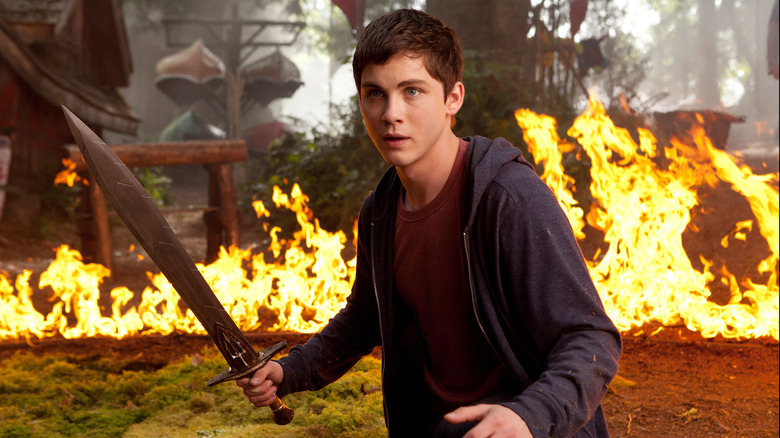 20th Century Studios
The new series, simply titled "Percy Jackson and the Olympians," may be a long way from release, but that doesn't mean Rick Riordan doesn't have a lot to say about the process of getting it to us. The writer gave fans a massive update on his personal blog in order to both excite them and temper expectations insofar as where he is in the process of adaptation.
"The writers' room for PJOTV is working on outlines and scripts for the first half of the first season, which is what we need to get approved before our official 'green light,'" Riordan revealed. "The hope is to have those done shortly after the New Year, but that is just my own estimation. It is not an official date. Assuming that happens (and I think it will) things should start to move into full production mode in the spring, including casting, and filming could begin as soon as next summer 2022."
It's refreshing to see a creator be so honest with their fan base. It's clear Riordan is passionate about making this new Percy Jackson Disney+ series a reality, but it's important to keep in mind that things can always change. Series get delayed or canceled outright all the time. However, Riordan is here to provide as much hope as he can.
How adaptation is like the transporter from Star Trek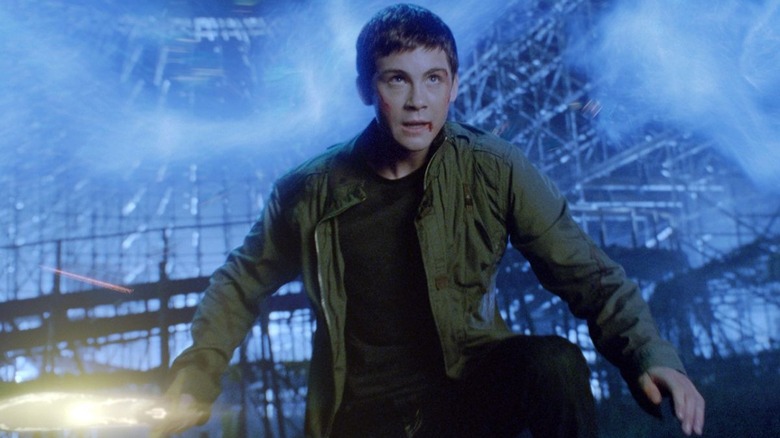 20th Century Studios
"Even before we get that green light, however, we are forging ahead with the assumption that this show will get made," he continues. "The writing for the first season, which follows the plot of 'The Lightning Thief,' is sketched out from start to finish and the writers are doing a terrific job putting everything into script format. We meet for two hours almost every day (via Zoom) I am involved in every conversation, every draft. Even though we are basing everything on the novel, there is still a ton of work to do turning this into a TV show."
Riordan compared adaptation to something very interesting — the transporter on "Star Trek." "As I've shared with you before, it's like using the Star Trek transporter to break down the story on a molecular level, send it across space, then reassemble it on the surface of an alien planet and hope it looks the same!"
Riordan is confident in not just the writing but the production as well. "The team we have in place is so good though, I'm feeling optimistic," he wrote. "We are also moving ahead on numerous fronts for pre-production, like locking in concept artists, VFX producers, line directors, and all those important people who work behind the scenes to make the show a reality."