The Massive Comedy Flop That Almost Ruined Cuba Gooding Jr.'s Career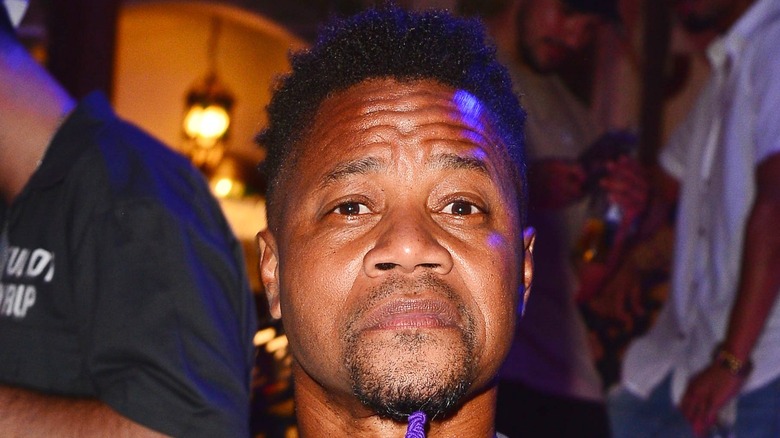 Johnny Louis/Getty Images
With a long and illustrious career that will continue to grow, most people know of actor Cuba Gooding Jr. But before his recent comeback with great performances in "Selma," "American Crime Story," and more, Gooding Jr. was mainly known for older performances, not having produced too much of worth in the years between. 
Gooding Jr. first gained attention for his breakout role in 1991's "Boyz n the Hood," which was closely followed by well-liked performances in movies like "A Few Good Men" and "The Tuskegee Airmen." In 1996, Gooding Jr. won an Academy Award for his role as Rod Tidwell in "Jerry Maguire," while his roles in other films like "Radio" and "Men of Honor" also gained critical acclaim (IMDb). Coming back to the forefront after quite a long time spent doing low budget action flicks and comedies, Gooding Jr. wowed audiences with his performance as O.J. Simpson in FX's "American Crime Story: The O.J. Simpson Trial," which earned him an Emmy nomination.
But in the early 2000s, Gooding Jr. risked his career to take on a strange and unoriginal role in one comedy film that had the possibility to make or break his career, and let's just say it did not pay off. The movie in question did horribly at the box office and was torn down by critics, almost tanking Gooding Jr.'s entire acting career.
The critically panned comedy Boat Trip almost sunk Gooding Jr.'s acting future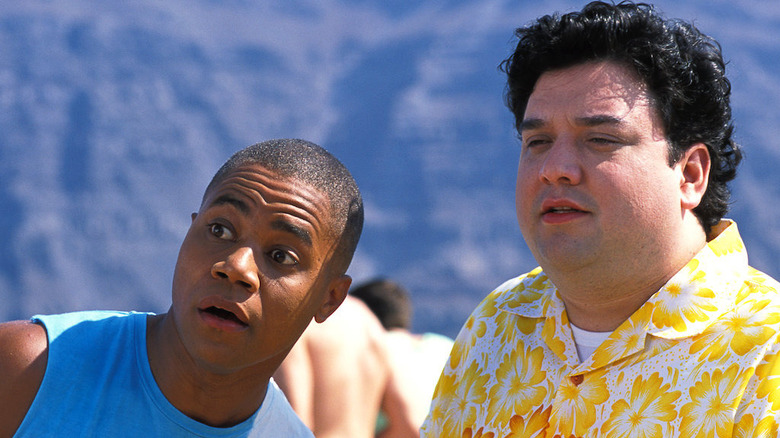 Artisan Pictures
Very few people can say that they've seen the 2002 movie "Boat Trip," much less that they saw it and liked it, and that's probably for the best. The comedy movie stars Gooding Jr. and Horatio Sanz as two men looking for love on a singles cruise. But after they piss off their gay travel agent, they are booked on a gay singles cruise without their knowledge and must work around the situation to date women.
As you might've guessed, the movie was blasted by critics for being extremely offensive and homophobic. The movie has a 7% on Rotten Tomatoes, and Marrit Ingman wrote for the Austin Chronicle that "There are bad movies, and there's 'Boat Trip,' a puerile comedy so appalling and unfunny, it's like contracting the Norwalk virus at sea. Twice." Even Chris Rock took a direct jab at Gooding Jr. at the 2005 Oscars, saying, "You ever see an actor in a movie that's so bad, you question the actor's finances? I saw this movie 'Boat Trip' and I immediately sent Cuba Gooding Jr. a check for $80" (USA Today). The movie also failed at the box office, making only $15 million (via Box Office Mojo).
After this, Gooding Jr. spent years doing mediocre films until he seemed to realize that he was great at playing real people in biopics, or at least that's what the trend of his career shows. He starred in "Gifted: The Ben Carson Story" in 2009 and won an Image Award, later portraying civil rights attorney Fred Gray in "Selma" (IMDb). Luckily, Gooding Jr. seems to be back at the top of his game, and fans can't wait to see what performances he has in store for the future.