What The Original Cast Of Candyman Is Doing Today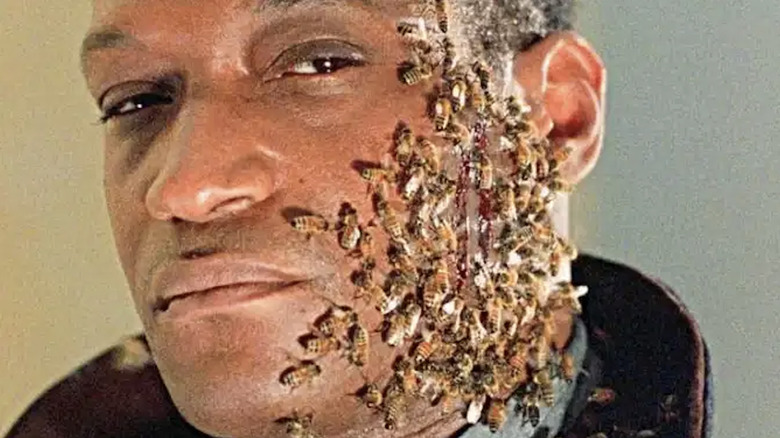 TriStar Pictures
"Candyman" was originally conceived by Clive Barker, the visionary (and demented) mind behind the "Hellraiser" series. The short story "The Forbidden" appears in Barker's 1984 – 1985 multi-volume omnibus "Books of Blood," telling the story of a mythical entity that reveals himself the instant his existence is called into question by Helen, a graduate student working on a thesis about the graffiti in a local housing development.
While the central concept was faithfully brought to the screen in writer-director Bernard Rose's 1992 film "Candyman," the movie carved out a name for itself by moving the story from the decay of the Liverpool projects into the towering concrete jungle of Chicago's infamous Cabrini-Green. Whereas Barker's original short story leaves its villain's origins ambiguous, Rose's film dove headlong into tying a compelling urban legend to an all-too-real nightmare of American racial trauma, segregation, and violence.
In the film, Helen (Virginia Madsen) is researching urban legends when one name in particular captures her attention: Candyman (Tony Todd), a local legend said to appear if you say his name five times in a mirror. Supposedly, the denizens of the crime-riddled housing project of Cabrini-Green have come to associate the hooked-handed figure for the violence, dread, and misery that plagues their lives. When Helen digs deeper, she soon finds herself ensnared in a bloody nightmare that pegs her as the prime suspect in a series of local slayings.
A gripping chiller that overwhelmed peers in both its social commentary and terrific sense of atmosphere, "Candyman" was followed by two sequels, 1995's "Candyman: Farewell to the Flesh" and 1999's "Candyman: Day of the Dead." A direct sequel of the same name, directed by Nia DaCosta, hit theaters in August 2021, introducing a whole new generation to the horror of "Candyman."
There is much to love about the original 1992 film (including a fantastically unique score from composer Phillip Glass), and its performances are no exception. With renewed interest in the franchise, it's the perfect time to see what the core cast of "Candyman" have been up to since 1992.
Virginia Madsen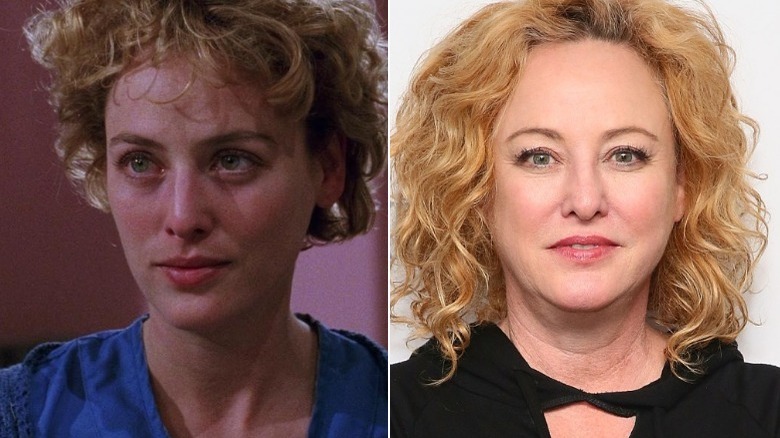 TriStar Pictures, Astrid Stawiarz/Getty Images
The leading lady of "Candyman" has been hard at work since her turn as Helen Lyle in 1992, which came nearly a decade after she began acting but was her most high-profile starring role to date after a career of supporting roles, music videos and straight-to-video efforts.
Since appearing in Bernard Rose's film, Virginia Madsen has been a persistent presence on the silver screen appearing in the likes of "Sideways," "Firewall," "A Prairie Home Companion," and David Lynch's "Dune." Madsen is also no stranger to television, appearing on "Monk," "Witches of East End," "Star Trek: Voyager," and "Frasier," among other well-known shows. Madsen recently appeared in the critically acclaimed "Her Smell," as the dutiful mother of Elisabeth Moss' petulant Becky Something.
Prolific as ever, Madsen has several films coming down the pipe, including an exorcism thriller titled "The Devil's Light" directed by Daniel Stamm of "The Last Exorcism" fame. She will also be appearing alongside D.B. Sweeney ("Fire in the Sky") in a horror flick entitled "Sarah." In 2008, Madsen formed her own production company, Title IX Productions, which produced 2009's "I Know a Woman Like That," a documentary portrait of extraordinary senior women. Madsen married actor Nick Holmes in 2020, and if her Instagram is anything to go by, she is happily balancing her career with being a mom, wife, and (to this day) huge "Candyman" fan.
Xander Berkeley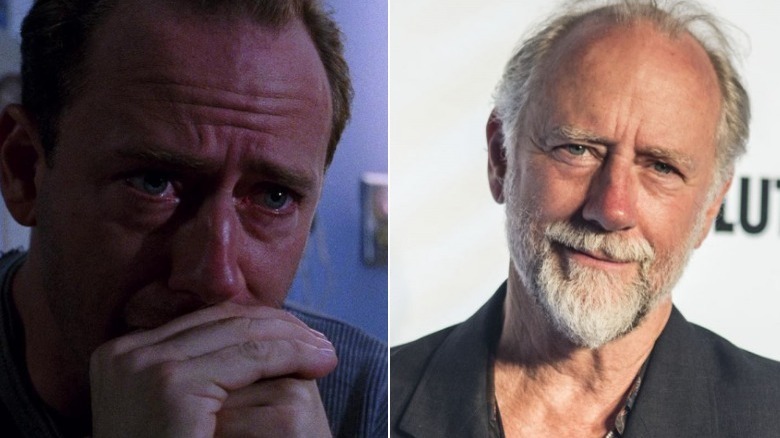 TriStar Pictures, Harmony Gerber/Getty Images
Xander Berkeley had the distinct honor of playing the real villain in "Candyman," Helen's self-satisfied professor husband Trevor Lyle. The pretentious jerk cheats on Helen with a younger woman while she is in the throes of a supernatural nightmare. The nerve. 
Berkeley has kept ludicrously busy since 1992, appearing in a veritable laundry list of notable films including Michael Mann's "Heat" and Todd Haynes' "Safe." Berkeley also made an appearance in "Air Force One," "Shanghai Noon," and the infamous "Barb Wire." Berkeley is a familiar face on the small screen and has appeared in plenty of genre-friendly fare like "12 Monkeys" and "The Walking Dead." Horror fans may have caught Berkeley recently in the 2020 slow-burning possession flick "The Dark and the Wicked." Berkeley has also provided his voice talents on several animated series including "Gargoyles," "Teen Titans," and "Son of Batman."
Berkeley met his wife, Sarah Clarke, on the set of the television series "24" in 2001. The two live together with their two daughters. When he isn't crafting an IMDb credits list the length of a CVS receipt, Berkeley is an accomplished painter and sculptor.
Tony Todd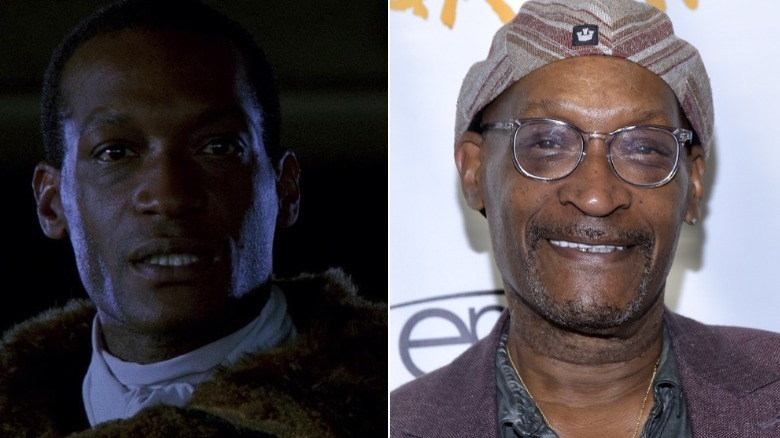 TriStar Pictures, Michael Tullberg/Getty Images
The devil works hard, but Tony Todd works harder. After appearing as the titular "Candyman" in 1992, Todd has catalogued nearly 100 feature film credits, all while staying true to his legacy as a horror icon. While Todd has reprised his role as Candyman/Daniel Robitaille on the small and big screen alike, he is also a notable fixture in other pillars of the horror canon, including four entries in the "Final Destination" series. 
Todd has also appeared on a wildly impressive array of genre-inclined television shows, including "The X-Files," "Xena: Warrior Princess," "Angel," and "Masters of Horror." Todd has even loaned out his chilling baritone to numerous animated offerings and video games, voice acting since 1998's "Star Trek: The Next Generation: Klingon Honor Guard." If you played the second episode of Valve's "Half-Life 2" or 2020's "Half-Life: Alyx" and thought the Vortigaunts sounded familiar? Surprise: it's Todd. Now a horror elder and one of the most present and long-serving Black figures in the genre, Todd's future projects include Shudder's follow-up to 2019's "Horror Noire: A History of Black Horror."
A bona fide genre icon who embraces his stature within the annals of horror, Todd continues to advocate for the genre, appearing at fan events and conventions. Judging by the man's ever-expanding roster of credits, he shows no signs of slowing down. 
"I'm an African American man who wasn't supposed to make it," he told the Guardian inn 2020. "Somehow I beat the system. I want to be an inspiration. Because somewhere out there is a little boy who's confused, just like I was. And I want to say: you can do it."
Kasi Lemmons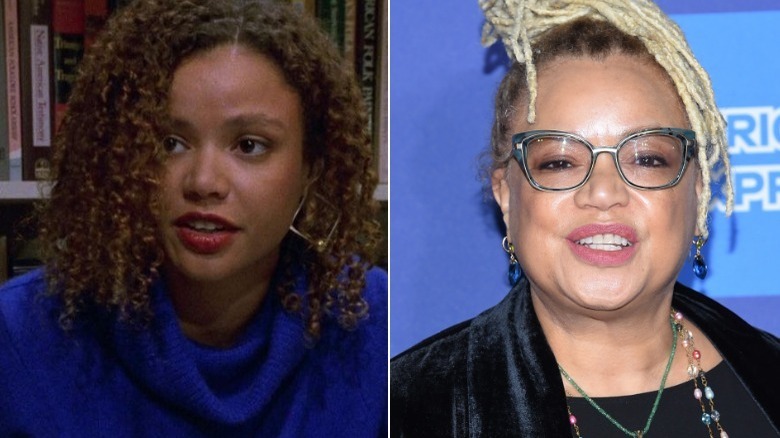 TriStar Pictures, Shutterstock
Kasi Lemmons appears in "Candyman" as Bernadette "Bernie" Walsh, Helen's close friend and co-author. While Walsh and Helen share an interest in cozy knit sweaters and research subjects, Bernie hangs back while Helen, in her arrogant bravery, digs deeper and deeper into the Candyman mythos. Unfortunately, Bernie's intelligent distance, level head, and restraint aren't enough to save her from a grisly end.
In the wake of "Candyman," Lemmons appeared in a handful of films throughout the 1990s, including John Woo's "Hard Target" and the Tupac Shakur-starring "Gridlock'd." But 1997 marked Lemmons' notable pivot into the director's chair. Her feature film debut, "Eve's Bayou" was a critically-beloved Southern gothic familial drama that won Lemmons an Independent Spirit Award for Best First Feature as well as a National Film Board of Review award for Outstanding Directorial Debut. 
Lemmons has since directed a handful of features, with a pointed interest towards biopics of influential Black figures from American history (including "Talk to Me," "Harriet," and the upcoming Whitney Houston biopic "I Wanna Dance With Somebody"). She's also directed a number of one-off episodes for the small screen, including an episode of Marvel Studio's "Luke Cage." 
Lemmons has been married to actor-director Vondie Curtis-Hall since 1995, and the couple have four children together. Lemmons is also a committed educator and mentor, performing speaking engagements at the likes of Yale University and MIT as well as advising the Sundance Screenwriter and Filmmaker Labs. In fact, while serving as an Associate Arts Professor at New York University, Lemmons mentored Nia DaCosta — who would go on to direct the 2021 "Candyman" reboot.
Vanessa E. Williams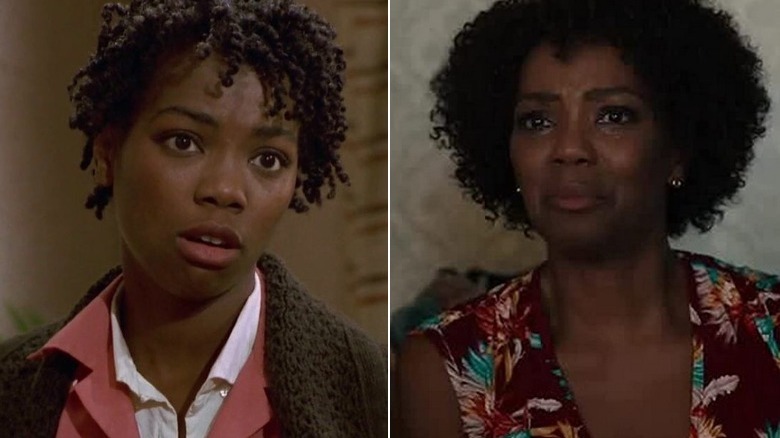 TriStar Pictures, Universal Pictures
After appearing as resilient single mother Anne-Marie McCoy in the original "Candyman," Vanessa Williams has been acting up a storm. Bernard Rose's 1992 film marked Williams' second big-screen credit, but since then she has pivoted slightly toward the small screen, appearing in the likes of "Melrose Place," the "Soul Food" TV series, "Days of Our Lives," and "The Flash." 
Not to be confused with former Miss America/"Ugly Betty" star Vanessa Williams, Vanessa E. Williams has even dipped her toe into directing, with the 2004 relationship drama "Dense." Williams reprised her role as Anne-Marie in Nia DaCosta's "Candyman" reboot, where she worked in tandem with the director to expand and deepen the character's history. 
"[We] were both on the same page about Anne-Marie's history," she told CinemaBlend in 2021 about the new film. "It was very collaborative."  
Challenging Hollywood stereotypes that boxed her into supporting roles, Williams remains determined to stick around for a long time to come. "Even in my latest work on "The L Word [Generation Q]" ... I was always like the best friend, the funky little neighbor," she told The Hollywood Reporter in 2021. "[But] you stay in it long enough and you get to be the pretty girl, too."
Williams earned an Emmy Nomination for her work in the Showtime original film "Our America," and after six back-to-back nominations in the category, Williams finally took home the NAACP Image Award for Outstanding Actress in a Drama Series for her portrayal of Maxine Chadway in "Soul Food." She has two sons with her ex-husband Andre Wiseman.
DeJuan Guy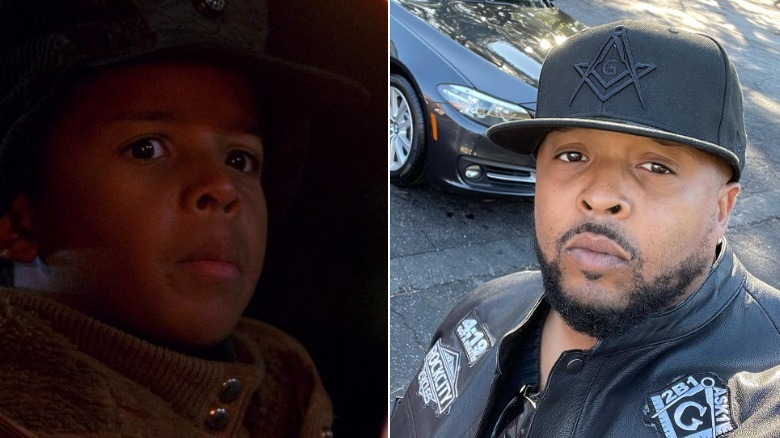 TriStar Pictures, Facebook
After making his big-screen acting debut in 1992's "Candyman" as the young Cabrini-Green native/local lore expert Jake, DeJaun Guy has enjoyed a number of acting credits including appearances on "Baywatch," "Boy Meets World," "Boston Public," and "In Living Color." 
Based in Los Angeles, DeJuan is the father to five children and judging by his Instagram presence is living his best life as a devoted husband and father. To this day, DeJuan still participates in panels, conventions, and fan events alongside his "Candyman" cast mates. 
"I'm just grateful for ["Candyman" fans]," he told the Horror News Network in 2021. "It's the gift that keeps on giving thirty years later." While DeJuan's screen credits have become somewhat estranged from the horror genre over the years, he is still an active, enthusiastic proponent of the film that launched his career. Admirably, for almost three decades, he has never shied away from or undermined the staying power or narrative impact of the genre.
Ted Raimi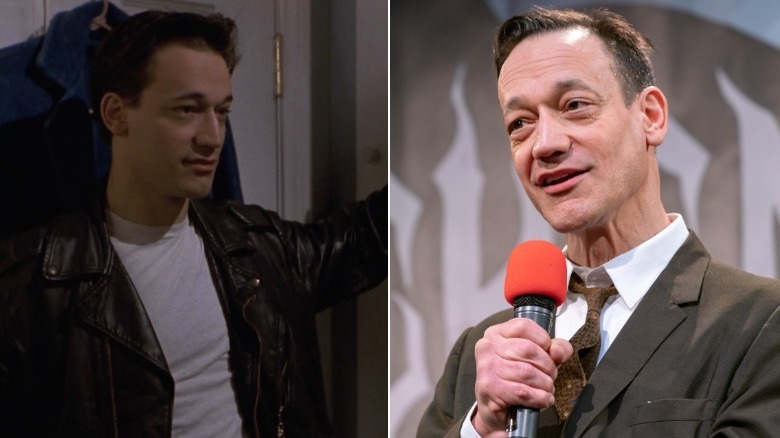 TriStar Pictures, Shutterstock
"Candyman" begins with a chilling cold open: an impromptu date night that takes a decidedly bloody turn. Our heroine, Helen, leans in while the local legend unfolds. A good girl named Clara (Marianna Elliott) is babysitting when Billy (Raimi) swings by. He's a bad boy with a greaser gait and an eternal smirk but it's the strait-laced Clara who suggests they have a little fun and try to summon the haunting figure known as Candyman. Despite his motorcycle and hard edges, Billy seems like a sweet kid; a victim of circumstance who hardly deserves to witness Clara's gruesome death when, you guessed it, Candyman crashes the party.
Billy's role in "Candyman" is brief but unforgettable, in large part owing to Ted Raimi's legendary status within the horror genre. While Raimi has been acting since the mid-70s, he is best known for collaborating with his brother, Sam, on films like "The Evil Dead" franchise, "Darkman," and the early 00's "Spider-Man" films. Ted Raimi's filmography is long and illustrious, including roles in the likes of "Twin Peaks," "Midnight Meat Train," and "The Grudge." Recently Raimi appeared in the extraordinary "Public Television of the Dead" segment in Shudder's "Creepshow," where he played a twisted version of himself. Showing absolutely no signs of slowing down (lucky us), Raimi's involvement in the upcoming "Evil Dead Rise" remains to be seen ... but we've got all our fingers and toes crossed.