Here's Where You Can Watch The Godfather Part 2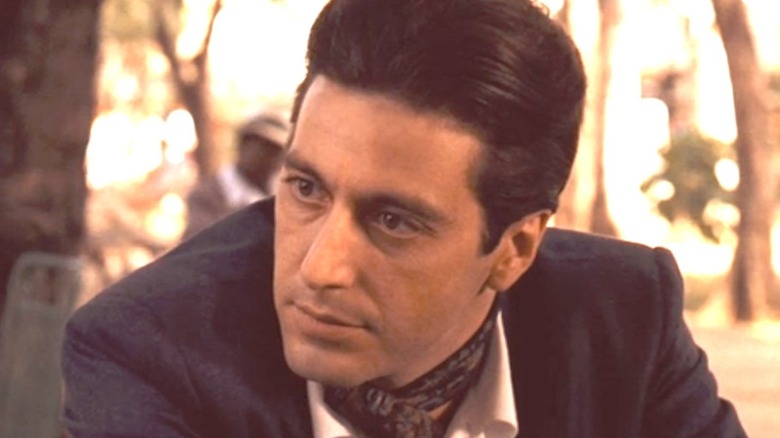 Paramount Pictures
We may receive a commission on purchases made from links.
It's incredibly rare for a film sequel to be lauded as equal to its predecessor, and even rarer that it is thought to surpass it. Yet that is often the case for Francis Ford Coppola's 1974 mafia movie classic, "The Godfather Part II." Author Mario Puzo, who penned the original novel on which the first film was based, stepped in to co-write the screenplay for the sequel along with Coppola. The director's goal was to create a story that would depict both the rise of Vito Corleone and the downfall of his son, Michael.
Early reviews of the film had some critics scratching their heads, not being impressed with the framing of two divergent timelines — a device that was very unique at the time. However, as time passed, more and more audiences began to see the genius of Coppola's vision, and "The Godfather Part II" gained notoriety as one of the best films ever made. The movie won six out of 11 Academy Award nominations in 1975, including Best Picture.
Almost every movie fanatic will insist that "The Godfather Part II" is required viewing, and if you've never seen it, you are missing out on a masterpiece of filmmaking. So, if you are one of those few who hasn't ever watched the movie, or you are simply in the mood to watch it again for the first time in a while, here is where you can find "The Godfather Part II."
The Godfather Part 2 is available for streaming on Paramount+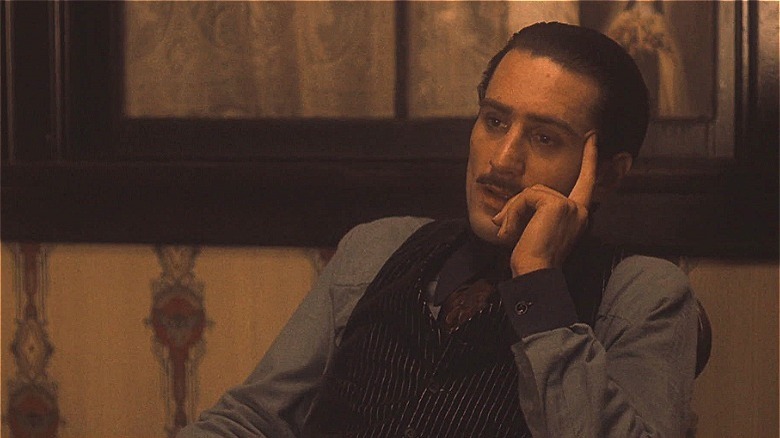 Paramount Pictures
As of now, "The Godfather Part II" can be viewed through the Paramount+ streaming app, which offers a seven-day free trial with packages starting at $4.99 a month. If you are looking to have a movie marathon, Paramount+ also has the original "The Godfather" in its library. Viewers can also rent the movie from Amazon for as low as $2.99, or purchase a digital copy for $7.99. 
Likewise, the film is available to rent or purchase via other sources, including Apple, Google Play, Vudu, and YouTube, for the same rental price (except Apple TV, where it costs $3.99 to rent), though the purchase price may range from $7.99 (Apple TV) to $12.99 (YouTube). For real "Godfather" fans, these truly are offers you can't refuse.
For those who need a background of the film, "The Godfather Part II" begins by going back in time to the life of young Vito Corleone (Robert De Niro) and his rise to power. Running parallel is the 1960s timeline where the audience catches up with Michael Corleone (Al Pacino), who is at war with a rival mob boss, Hyman Roth (Lee Strasberg). Meanwhile, the American government is investigating Michael and the "family business," and everything in Michael's life seems to be crumbling around him.