Robert De Niro's Highest-Grossing Movie Might Surprise You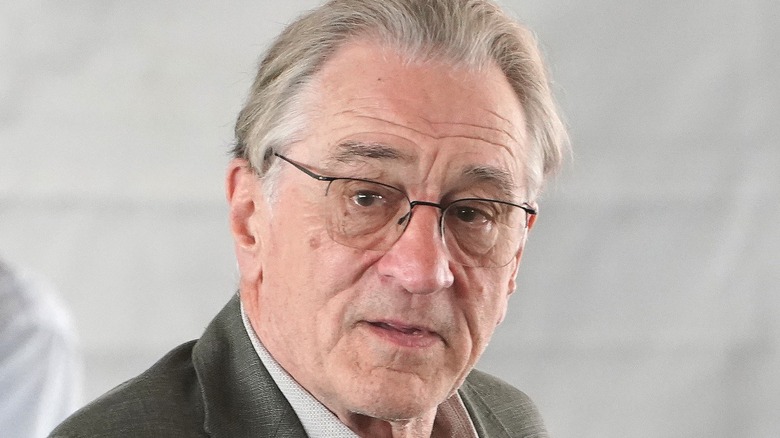 Carlo Allegri-Pool/Getty Images
Robert De Niro's name has become so respected and so well-known over the years that cineastes and casual fans alike revere his onscreen work. The man has, after all, appeared in classic films too numerous to count, beginning with his breakout role in 1973's "Mean Streets." From there, De Niro has played pivotal roles in popular hits that likely rank high with fans, including "The Godfather: Part II," "Taxi Driver," "Goodfellas," and "Heat." Although the quality of the legendary actor's movies has been iffy in recent decades, this period has blessed De Niro with some of his biggest box office returns, too.
If one were in the mood to find out which movie of De Niro's was the biggest box office hit, it would make sense to look at the features he's made in the last 20 years. He spent a big chunk of the 21st century appearing in more accessible hits, like the '00s comedy "Meet the Parents" or the 2012 Oscar-nominated dramedy "Silver Linings Playbook." As such, folks might be inclined to think one of those films is worthy of the top spot. But, not only is De Niro's highest-grossing film a recent release, it is a genuinely surprising entry, too.
Joker saw De Niro laughing all the way to the bank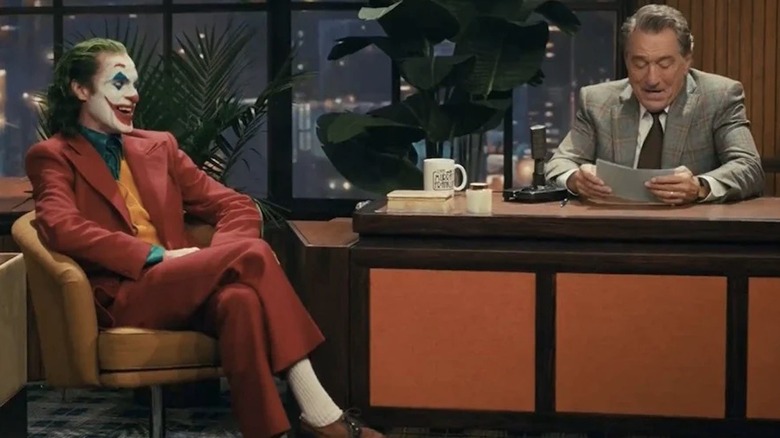 Warner Bros. Pictures
According to The Numbers, Robert De Niro's highest-grossing film to date is nothing to, ahem, joke about. That's right: "Joker," 2019's shocker of a comic book origin story, is indeed the venerated actor's highest-grossing film he's made so far. With its jaw-dropping worldwide box office take of more than $1 billion, "Joker" will likely remain in this particular top spot in De Niro's career for the foreseeable future.  
To be clear, that's hardly a knock on De Niro or his star power. Instead, it's more of a reflection of the fact that he typically doesn't appear in many tentpoles that go on to achieve billion-dollar grosses. However, "Joker" is a unique case of a genre film exploding in popularity with moviegoing audiences. It was not initially pegged as a potential blockbuster before its release. But the movie teased a strong indie crime vibe set in a familiar comic book world and fulfilled its promise to thrill as its gritty tale unfolded. 
The Todd Phillips-directed pic also features an excellent turn from Joaquin Phoenix, who portrays a troubled Gotham citizen and later transforms into one of the best versions of the DC Comics villain to date. De Niro's presence in "Joker" as a smarmy late-night host is just a cherry on top. His performance didn't earn him quite as much praise or awards season acclaim as Phoenix's, but the iconic actor's brief appearance as Murray Franklin was vital to the financial success of "Joker." With all of this in mind, it's no wonder "Joker" has such a massive box office haul and remains the only billion-dollar movie in De Niro's vast cinematic oeuvre — for now.