Fast & Furious To Receive Generation Award At MTV Movie & TV Awards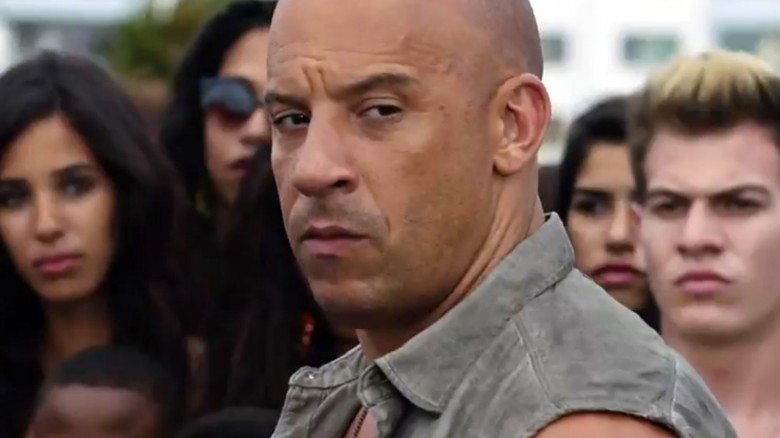 For the first time, MTV will honor a film franchise with the Generation Award at the MTV Movie & TV Awards, and it will go to a series that just can't seem to slow down.
Variety reports that the Fast and the Furious franchise will receive the honor at this year's ceremony on May 7. Vin Diesel will accept the award on behalf of the entire cast, but co-stars Michelle Rodriguez, Tyrese Gibson, and Jordana Brewster will be by his side.
Will Smith received the award last year, and past honorees include Robert Downey Jr., Sandra Bullock, Johnny Depp, Tom Cruise, and Adam Sandler.
The action franchise roared out of the gate in 2001 with The Fast and the Furious, starring the late Paul Walker as an undercover cop who infiltrates a criminal organization (led by Diesel) within the world of Los Angeles street racing. Since then, there have been seven more installments, each bringing in between $158 million and a staggering $1.5 billion at the global box office. The 2015 sequel Furious 7 has the sixth-highest ticket sales of all time, and this year's The Fate of the Furious is also on pace to top $1 billion.
While none of the movies have reached an 80 percent approval rating on RottenTomatoes, it doesn't seem to matter to fans. There's already a spinoff in the works featuring the characters played by Dwayne Johnson and Jason Statham.
To celebrate, MTV will air a trivia-based marathon of the first three Fast & Furious flicks a week ahead of the event on April 29 and 30.
Until then, check out a few alternate endings from the franchise that you haven't seen.