The Devastating Death Of Melvin Van Peebles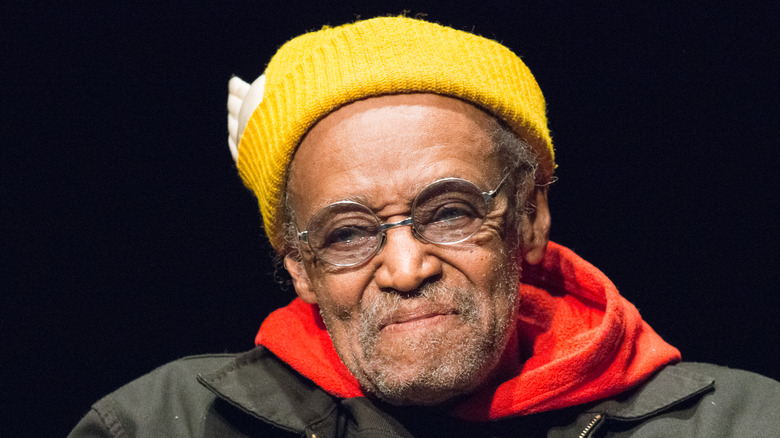 Mark Sagliocco/Getty Images
Legendary filmmaker Melvin Van Peebles has died at the age of 89. According to The Hollywood Reporter, Van Peebles died in his home on Tuesday night. A cause of death has yet to be revealed at the time of this writing. In a joint statement, Van Peebles' family, The Criterion Collection, and Janus Films officially confirmed the director's passing. "In an unparalleled career distinguished by relentless innovation, boundless curiosity and spiritual empathy, Melvin Van Peebles made an indelible mark on the international cultural landscape through his films, novels, plays and music," the statement read.
Van Peebles was a filmmaker who arguably first gained fame for his blaxploitation film "Sweet Sweetback's Baadasssss Song" in 1971, which grossed slightly over $15 million on a budget of only $150,000 (per The Numbers). His memorable 1971 musical "Ain't Supposed to Die a Natural Death" is due to make its return to Broadway next year, reported Deadline earlier this year. His son, Mario Van Peebles — a well-known actor and director in his own right — is set to serve as a creative producer on the project.
Remembering Melvin Van Peebles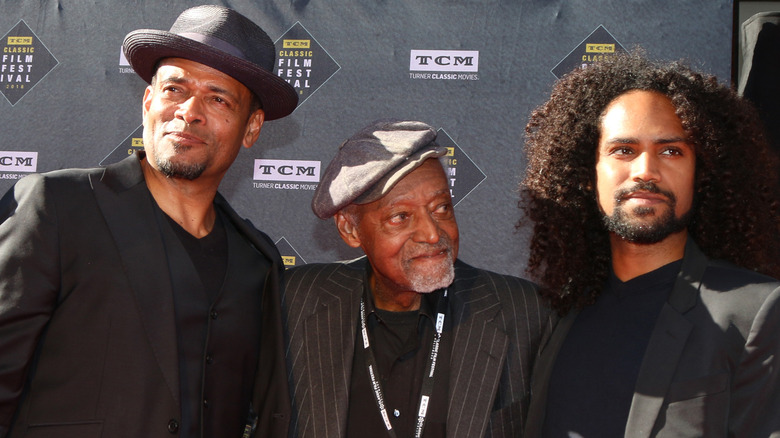 Kathy Hutchins/Shutterstock
While Melvin Van Peebles' impact on cinema is undeniable, the inspiration that he served for future Black filmmakers is just as important. Criterion noted earlier this year in their deep dive of his debut film the inspiration he would have on future filmmakers, including Spike Lee. His films often touched on the struggles of being Black in America. "Watermelon Man," which was made in 1970, told the story of a bigoted white insurance man who one day woke up and found that he had become Black overnight.
Similarly, "Ain't Supposed to Die a Natural Death" told various stories of the hardship of African Americans through the use of monologues and songs. In the Deadline article announcing its return to Broadway, Mario Van Peebles said, "For years, people have said 'Ain't Supposed to Die a Natural Death' was my father's crowning achievement and ahead of its time and would ask when it would come back to Broadway."
Simply put, Van Peebles' creativity was revolutionary and, though his death is an incredible loss, it's clear that his distinct and valuable body of work and the impact it had on Black cinema will never be forgotten.