The Endgame - What We Know So Far
Jamie McCarthy/Getty Images
You may think you already know about "Endgame." It's one of the highest-grossing movies ever made, and it inspired a bunch of memes. But you need to forget all that. This is different. It's now time to learn about "The Endgame," a heist thriller just picked up to series by NBC.
The series comes from writers Nick Wootton and Jake Coburn and executive producer Julie Plec ("The Vampire Diaries"), and it is a cat-and-mouse thriller about a criminal mastermind who orchestrates bank heists — even though she's behind bars — and the FBI agent who's trying to stop her.
According to Variety, NBC had a different thriller series with the same title in the works seven years ago, but it didn't go to series, so the title was available again. It was ordered to pilot in April, and was one of two NBC pilot orders in 2021, the other being "Getaway," which is awaiting a decision. NBC's other new drama shows, "La Brea" and "Ordinary Joe," were ordered in 2020.
Here's what we know so far about "The Endgame," including its potential release date, its cast, and the plot.
When does The Endgame premiere?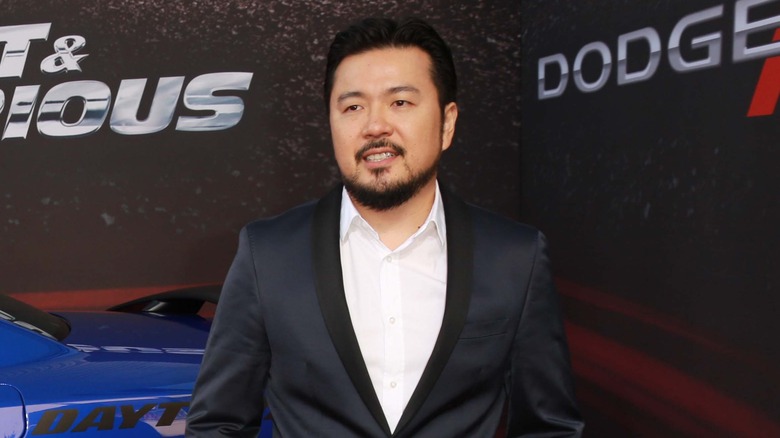 s_bukley/Shutterstock
At this time of writing, it is unclear when "The Endgame" will premiere, according to Deadline. It might premiere as part of the 2021-22 TV season, maybe in the winter or spring, or it might be held for later. It could depend on how well NBC's other new shows perform before a scheduling decision about "The Endgame" gets made.
"The Endgame" has a strong team of executive producers. Nick Wooton previously worked as an executive producer on "Chuck" and "Scorpion." Jake Coburn is best known as an executive producer for "Quantico." Julie Plec was the showrunner of "The Vampire Diaries" and "The Originals" and is currently the showrunner of "Legacies" and an EP on "Roswell, New Mexico." The Universal TV-produced series comes as part of Plec's deal with the studio (via Variety), which has also led to the upcoming "Vampire Academy" series, which is coming to Peacock. Other EPs are Emily Cummins and Andrew Schneider.
The pilot is directed by "F9" director Justin Lin, who also gets an executive producer credit. Lin's other TV credits include the pilot episodes of "Scorpion," "S.W.A.T.," and "Magnum P.I.," two episodes of "True Detective" Season 2, and the legendary "Modern Warfare" episode of "Community."
Who's in the cast of The Endgame?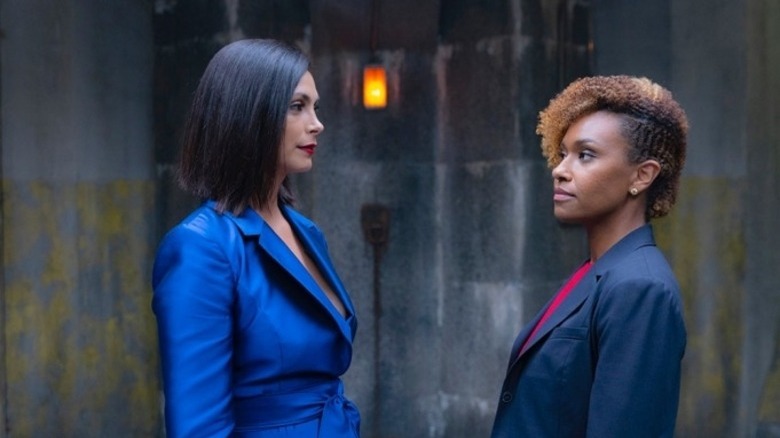 Eric Liebowitz/NBC
"The Endgame" stars Morena Baccarin, who's best known for playing Vanessa Carlysle in "Deadpool" and "Deadpool 2," as well as Inara Serra on the cult classic sci-fi series "Firefly." She was also nominated for an Emmy in 2013 for playing Jessica Brody on "Homeland," and she played Dr. Leslie Thompkins for five seasons on "Gotham."
On "The Endgame," Baccarin plays Elena Federova, the arms dealer and criminal mastermind who is orchestrating bank heists even though she's been captured by the Feds. 
The Feds are represented by Ryan Michelle Bathé, who plays Val Turner, the FBI agent who's trying to stop Federova from carrying out her heists. Bathé currently stars on the BET+ series "First Wives Club." She's also known for the movie "Sylvie's Love" and the shows "All Rise" and "This Is Us."
The cast also includes Kamal Angelo Bolden ("Vacation Friends"), Costa Ronin ("The Americans"), Noah Bean ("Nikita"), Jordan Johnson-Hinds ("Upload"), and Mark D. Espinoza ("Mayans M.C.").
What's the plot of The Endgame?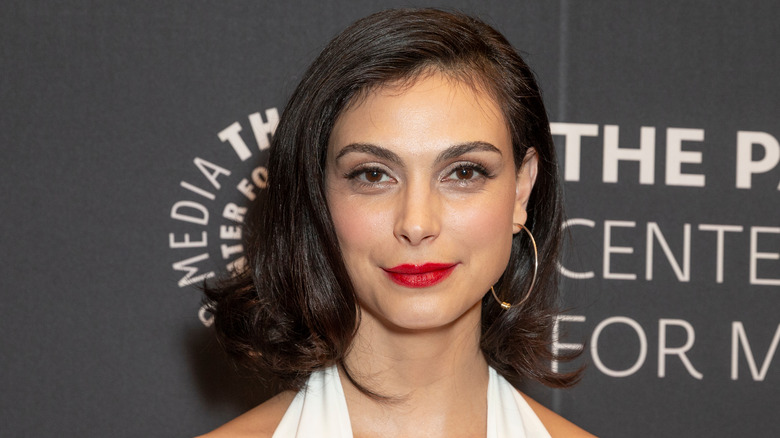 lev radin/Shutterstock
The official synopsis, according to Deadline, describes "The Endgame" as a ​"​high-stakes thriller about Elena Federova, a very recently captured international arms dealer and brilliant criminal mastermind who even in captivity orchestrates a number of coordinated bank heists, and Val Turner, the principled, relentless and socially outcast FBI agent who will stop at nothing to foil her ambitious plan."
Even if it's not exactly like other shows, "The Endgame" is identifiably an NBC thriller, as these programs often feature partnerships between a criminal mastermind and an FBI agent: for example, the description of "The Endgame" bears some similarity to some other NBC dramas, including "The Blacklist," which is also about a criminal mastermind who has a close relationship with an FBI agent, and "The Enemy Within," which ran for one season in 2019 and starred Jennifer Carpenter as a CIA agent incarcerated for treason who helps an FBI agent (Morris Chestnut) catch a terrorist. Time will tell what sort of plot twists and turns "The Endgame" will bring to the fold.