To Your Eternity Season 2 - What We Know So Far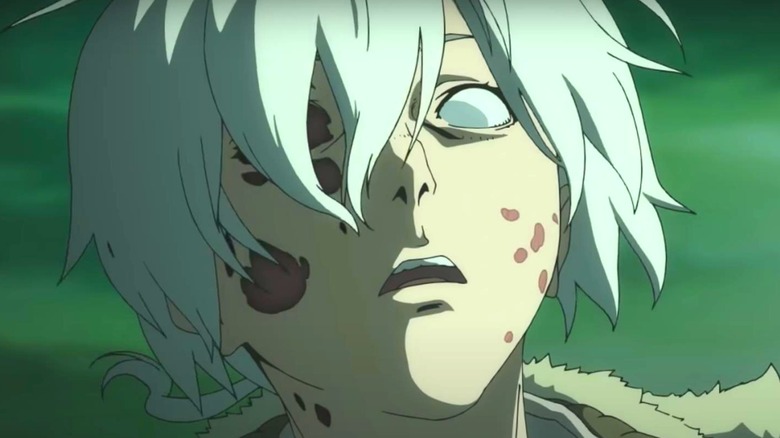 Brian's Base
While some anime are simple and sweet, like "Laid-Back Camp," and others are intense and comical, like "Dragon Ball Super," others are more emotionally deep and serious, asking many worldly questions through its story. The recent hit anime "To Your Eternity" happens to be one of that variety, and it's a must-watch series. Based on the manga of the same name written and illustrated by Yoshitoki Ōima, who also created fan-favorite manga "A Silent Voice," "To Your Eternity" is created by Brian's Base and premiered its first season in April 2021 (Anime News Network).
The story of "To Your Eternity" follows an immortal creature, originally known simply as "It" but later adopting the name Fushi, who is sent to Earth to experience what it means to be human. Fushi can transform into any shape, beginning as a rock, then moss, and then a white wolf, who first encounters a human in the form of a lonely boy. After the boy dies of a severe wound and exhaustion, Fushi decides to take on his form and follow the boy's dream to experience the world and meet new and different people.
The first season of "To Your Eternity" was very successful, leading to a second season being announced soon after Season 1 finished airing. Here's everything we know so far about "To Your Eternity" Season 2.
What is the release date for To Your Eternity Season 2?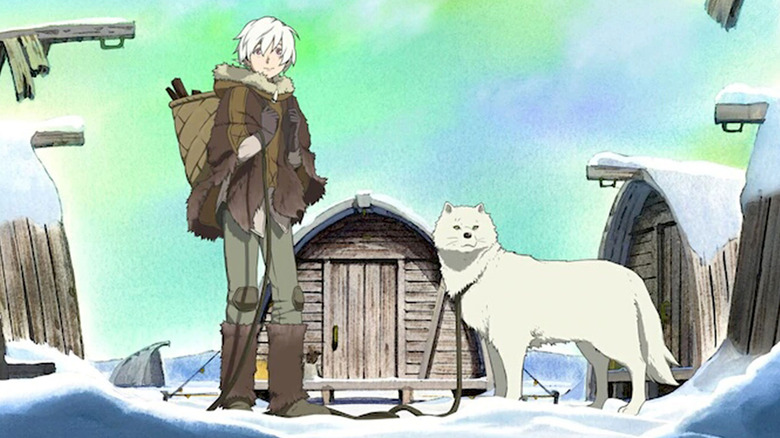 Brian's Base
Brian's Base clearly knew that "To Your Eternity" would be a success, as they seemed to have started production on Season 2 quite quickly. But fans aren't complaining, and new episodes can be expected in Fall 2022 (via Crunchyroll). Some publications like The Anime Daily are predicting a more specific date of October 2022. Sure, that's still a year away, but that's on the quick side for anime. 
For Season 1, Crunchyroll aired the show's episodes weekly as it came out on Japanese TV, and considering how much Crunchyroll has shared about the second season, it can be expected that they will do the same for "To Your Eternity" Season 2. The first season had 20 episodes total, so it's highly likely that Season 2 will be the same length, more or less. Fans should keep an eye out for more news about Season 2 to come from Crunchyroll, the broadcast network NHK's anime Twitter, or wherever else you get your anime updates.
What characters will be in the anime's second season?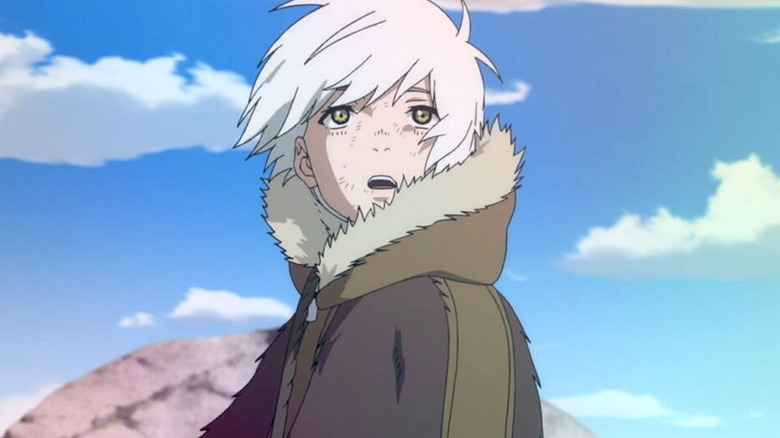 Brian's Base
Continuing through to Season 2 of "To Your Eternity," the story will again focus on Fushi (voiced by Reiji Kawashima), the immortal being who has already experienced such love and loss throughout Season 1. At the end of Season 1, Fushi faces the loss of Pioran, leading him to isolate himself for four decades as he mourns. Because of the time jump to the end of Fushi's isolation, there will definitely be a lot of new characters coming in Season 2. But don't worry, some familiar faces are sure to show up in various ways, such as flashbacks. There's also the presence of the strange creature known as The Beholder, who is Fushi's creator and the narrator. 
Fansided reports that the new season of "To Your Eternity" will be covering The Guardians Arc of the manga, and according to the show's official wiki, other returning characters include Tonari and her owl Ligard, Sandel, and Hayase, though the latter is said to only appear through flashbacks. Along with that, the wiki reports that a few of the new characters entering the story are named Hisame, Oumi, and Ushio, among others. Of course, given it's adapting the story to a different media, fans should be prepared for slight changes to occur. 
What will To Your Eternity Season 2 be about?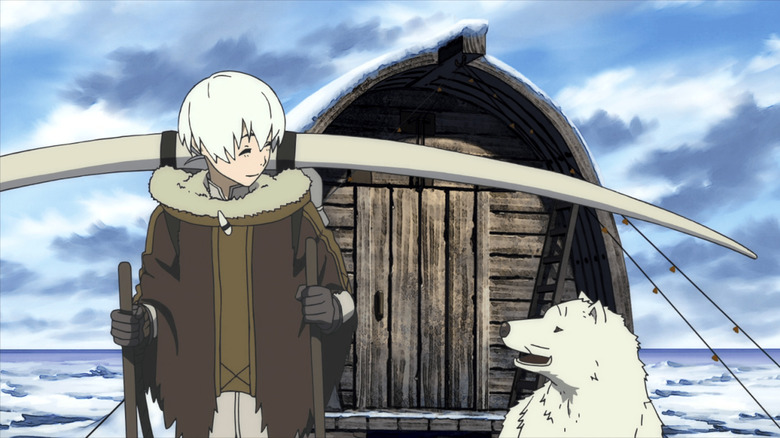 Brian's Base
Picking up where Season 1 left off, "To Your Eternity" Season 2 will continue Fushi's story as he explores and learns more about the world. At the end of Season 1, Fushi decides to go into isolation for many years in reaction to Pioran's death, and so when he finally returns to civilization, he will find that a lot has changed. As mentioned previously, the show is expected to move into The Guardians Arc of the manga, which covers chapters 55 to 62 of the source material. 
The story will jump in time, introducing the audience to an older Fushi. But how has the time changed him? Along with that, Fushi will be exposed to a very different, more modern world out of isolation, which will test his ability to adapt. Like Season 1, the upcoming second season of "To Your Eternity" will bring complex and unique characters and emotional storylines. For those who can't wait until fall of next year to know what happens next, you can check out the manga now.