Why Fans Hope Daniel Gillies Doesn't Return To Virgin River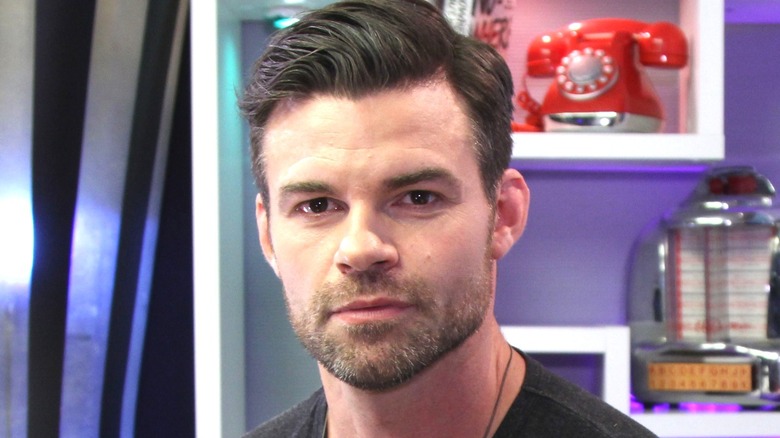 Mary Clavering/Young Hollywood/Getty Images
Ever since "Virgin River" premiered on Netflix in late 2019, the show has quickly established itself as a fulfilling romantic drama that lands in a niche more commonly seen on Lifetime. However, the show, based on a popular series of novels by Robyn Carr, has proven a reliable hit for the streaming service, and like any good romantic drama, has inspired some strong opinions amongst fans about both its lead and supporting characters.
Of course, on a show like this, which dives deep into the past that Mel (Alexandra Breckenridge) is trying to escape by moving to a remote Northern California town, characters don't even need to necessarily still be alive in the "Virgin River" timeline to inspire strong feelings. A perfect example of that is Mark (Daniel Gillies), Mel's deceased husband, whose tragic death prompted her relocation in the first place. While Mark's passing is established very early in the show's run, he was frequently featured in flashbacks during Season 1, and then sporadically appeared in Season 2 and Season 3.
However, as the show moves away from the trauma that led Mel to find her new home in "Virgin River" and focuses on her growing relationship with Jack (Martin Henderson), fans have begun to wonder if the show still needs to keep bringing Mark back for these scenes. Here is why some fans hope that actor Daniel Gillies does not return to "Virgin River" as Mark in the coming season.
Many fans feel that flashbacks featuring Mark don't contribute to Virgin River's story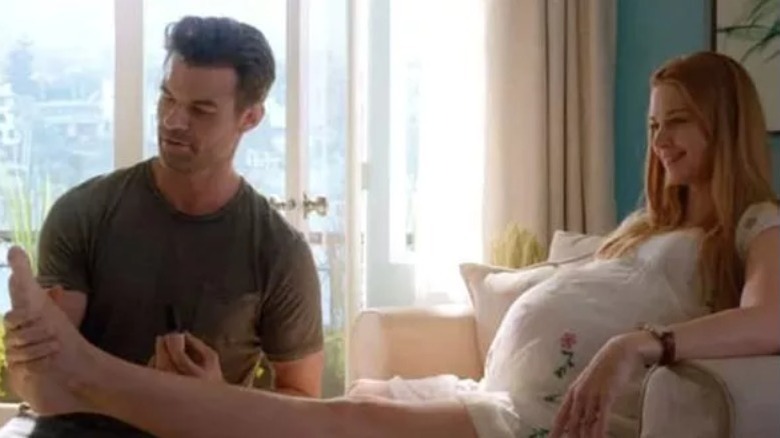 Netflix
Speculation regarding whether Daniel Gillies would return to "Virgin River" in Season 4 began after the actor implied his character could appear in future flashbacks during an interview with Mr. Warburton Magazine. When asked if Mark would return, Gillies said, "Here's what I'll say, somewhat enigmatically: the good news about being the dead husband is that you can appear at any time. I'll leave it at that."
However, it appears that fans of "Virgin River" on Reddit were not necessarily enthused by the prospect of having Gillies reprise the role of the dead husband. The top-voted comment on the thread, from user Kreddit762668, read, "I have nothing against him at all, but enough with the dead husband flashbacks that don't contribute anything to the story."
Other fans similarly praised Gillies as an actor but felt that his character's purpose had been served by his appearances early in the show's run. Throwawayaccounttt wrote, "As a big 'Vampire Diaries'/'Originals' fan I love his acting but his scenes beyond season 1 don't contribute anything to the storyline."
On the other hand, Gillies' character Mark did have some defenders. The Reddit thread's original poster responded to fans who felt that Mark's appearances had run its course by replying, "To me the flashbacks make perfect sense. It's been a year since he died, not 10, of course Mel hasn't forgotten about him." This is a good point, as time does pass more slowly in the series than in real life.
For now, viewers will just have to wait until "Virgin River" Season 4 arrives to find out what sort of role Gillies might play in future episodes.