Will Tom Bergeron Return To Host Dancing With The Stars?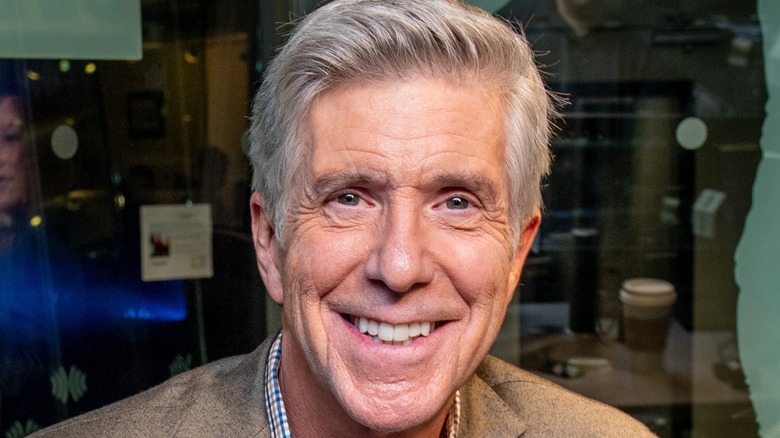 Roy Rochlin/Getty Images
Tom Bergeron is one of the most famous and recognizable hosts in television history, and he's currently out of a job. But that's reportedly about to change.
Bergeron — who became famous in the late 1990s and early 2000s by helming "America's Funniest Home Videos" and the hit game show "Hollywood Squares" — walked away from his most illustrious hosting gig, "Dancing with the Stars," in July 2020 amid production issues related to COVID-19, as reported by Deadline. He was replaced by model and TV personality Tyra Banks, but fans have frequently noted how the ABC series just wasn't the same without Bergeron. The man had been its host since 2005, filming over 400 episodes in the process.
So it came as no surprise that when Bergeron began teasing a return to TV earlier this year on social media that users immediately began speculating about a "Dancing with the Stars" reunion. While no confirmation has been made, Bergeron spoke to Bob Saget recently on his podcast about his future plans, and whether they included a return to ABC.
Bergeron to host new game show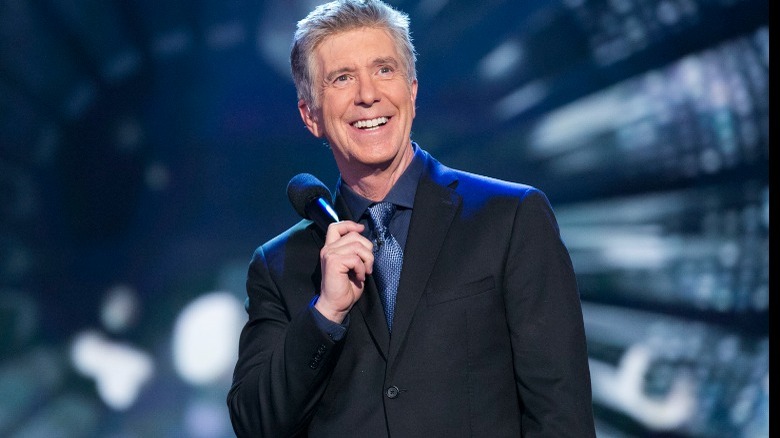 ABC
During his appearance on the "Bob Saget's Here For You" podcast, Bergeron explained how he would be staying away from "Dancing with the Stars" and doing something different this go-around, which would be similar to previous projects. 
"I won't give you the name of it. It's a game show and it is very reminiscent of something I've done in the past in some aspects," Bergeron said. "We're waiting to hear if it's picked up. We're hearing, as one does in Hollywood sometimes, there is 'great buzz.' But I'm a New Englander, it's not real until it's real."
Bergeron had previously hinted at returning to TV — with sources telling Deadline in April that negotiations were in progress for a syndicated gameshow. But the 66-year-old never revealed what type of projects he was interested in. "At this particular point in my career, I'm just looking to have a good time," he told Saget. "I don't really need to host anything anymore. The only reason I agreed to this particular project that we did the pilot for was who came and asked me if I'd be interested. When Harry Friedman shows up, who's the Obi-Wan Kenobi of that genre, and he's excited about it, that was a pretty persuasive argument and we had a ball, we really did. So I'm hoping it gets picked up."