The Best AHS: Double Feature - Red Tide Character According To Fans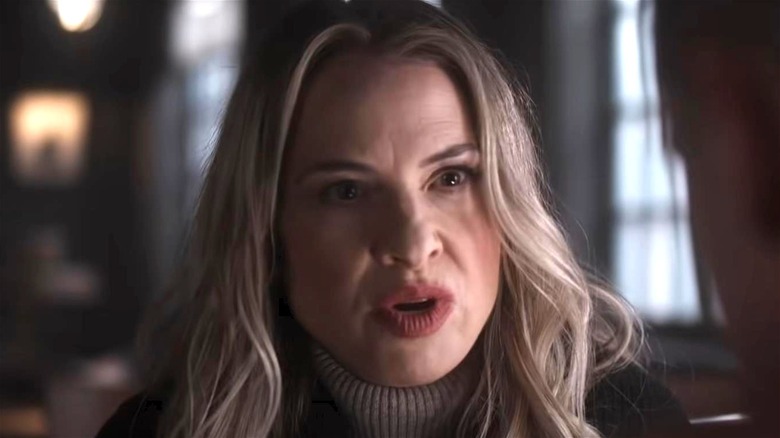 FX
With the "Red Tide" half of "American Horror Story: Double Feature" nearing its bloody conclusion, it's hard to imagine what "Death Valley" will bring to this split season of the ongoing FX horror anthology series. In that way, "Double Feature" is one of a kind, even if it's not the first "American Horror Story" season to introduce a new theme and group of characters midway through its run. 
Only five episodes in, Season 10 has received overwhelmingly positive reviews compared to previous seasons of the show. Critics and fans alike have praised its tight storylines, genuinely terrifying episodes, and strong character development. While it's almost time to bid farewell to the snarky, pill-popping residents of Provincetown, Massachusetts as well, many fans are still debating which of the season's characters is their favorite. 
Fortunately, a poll on the show's subreddit run by u/drew242blue brought that very question to the forefront of fans' minds and asked them to vote between Harry Gardner (Finn Wittrock), Doris Gardner (Lily Rabe), Austin Sommers (Evan Peters), Belle Noir (Frances Conroy), TB Karen (Sarah Paulson), and Mickey (Macaulay Culkin).
So, which "Double Feature: Red Tide" character did "American Horror Story" fans decide is its best?
She's the only good Karen
Garnering 139 of the 286 total votes, Sarah Paulson's TB Karen easily won the "American Horror Story" fan poll. Like many of Sarah Paulson's "American Horror Story" characters, TB Karen is unabashed and more vocal than anyone around her likely wants her to be. Despite her aggressive behavior, hacking cough, and disheveled appearance — although we can all admit the faded, baby pink hair is a top-tier look — the aspiring painter also has a soft side and a surprisingly strong moral compass.
 "American Horror Story" fans were quick to share their love for the "Double Feature" character in the poll's comments section. "Karen doing the absolute most," wrote u/saltyabout-it, before adding, "I had a nightmare about her breaking into my house last night so you can say I'm already obsessed." Another fan said they "would die for" the character, just in case their opinion about TB Karen wasn't already clear. However, while Paulson's character dominated the poll, fans also admitted their love for several of the season's other characters — even the gaslighting Alma Gardner (Ryan Kiera Armstrong).
Unfortunately for fans of TB Karen, it seems unlikely that she'll appear in the final episode of "Red Tide" given her recent, tragic death. Sarah Paulson, on the other hand, is set to return as Mamie Eisenhower (via IMDb) in the upcoming "Death Valley" episodes of "Double Feature," so at least "American Horror Story" fans have that to start getting excited about.