Here's Where You Can Watch Maleficent 2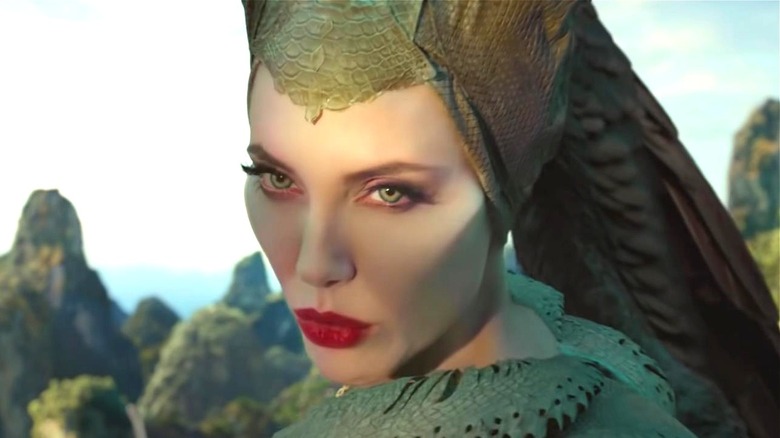 Disney
After "Maleficent" was a surprise box office hit, Disney naturally greenlit a sequel to their new live-action spin on "Sleeping Beauty." "Maleficent: Mistress of Evil" eventually followed the first film after five years, with Jolie returning to play the misunderstood title character.
After the events of "Maleficent," Aurora (Elle Fanning) is now the Queen and plans to marry Prince Philip (Harris Dickinson), despite Maleficent's disapproval. Meanwhile, Philip's mother Queen Ingrith (Michelle Pfeiffer) is preparing for war with the fairies, and soon Maleficent is forced into hiding along with her fairy brethren. The powerful "Mistress of Evil" must decide whether to stand for peace or prepare for an open battle with the humans.
The movie didn't do great with critics, who argued that the weak storytelling undermined great performances from the cast, or at the box office (via Variety), but a third "Maleficent" film with Jolie is nevertheless in development. Here's where you can see "Maleficent: Mistress of Evil" for yourself.
You can stream Maleficent: Mistress of Evil on Disney+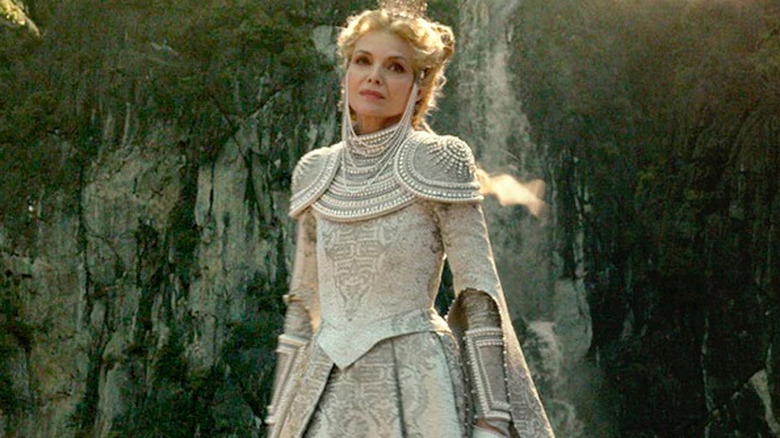 Disney
You can currently watch "Maleficent: Mistress of Evil" on Disney's own streaming service, Disney+, as long as you have a subscription. Otherwise, the movie isn't streaming anywhere else, but a digital copy can be rented or purchased through a number of services.
Multiple services have the film available to rent in 4K for $3.99, including Amazon, Google Play, YouTube, Vudu, Microsoft, DirecTV, and AMC On Demand. Meanwhile, Spectrum On Demand is asking for $4.99 for an HD copy of "Mistress of Evil," while iTunes is charging $5.99 for a 4K digital copy.
You can also purchase a copy of the film for your digital library from Microsoft for $14.99. Otherwise, Apple TV, Amazon, Google Play, YouTube, Vudu, DirecTV, and AMC On Demand are all asking for $19.99 for an HD or 4K digital version of the movie.
And of course you can also buy a physical copy of the movie via DVD and Blu-Ray.