Stephen Colbert To Produce Two New Animated Projects For Comedy Central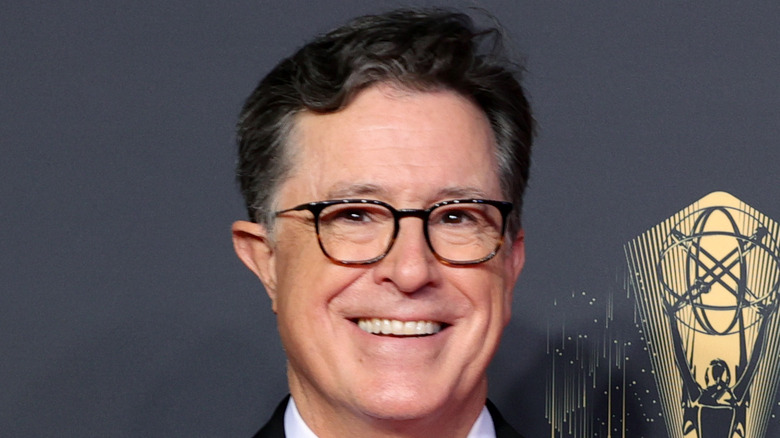 Rich Fury/Getty Images
Stephen Colbert — who is frequently cited as one of the best late-night hosts of all time — has been extremely successful as a writer, comedian, producer, and host. Before beginning "The Late Show with Stephen Colbert" in 2015, Colbert hosted the late night news satire series "The Colbert Report" on Comedy Central from 2005 to 2014 — both of these shows earned him numerous Emmy nominations, including six wins for "The Colbert Report."
Along with his own shows, Colbert also has writing credits on popular series such as "Saturday Night Live" and "The Daily Show." He also works as a producer for several different projects, from the Hulu magic show documentary "Derek DelGaudio's In & Of Itself" to the adult animated satirical TV show "Our Cartoon President" (the latter of which he also co-created).
With such an extensive résumé, it's no surprise that Colbert is working on some other upcoming projects — and two of those have just been announced. Deadline has reported that the writer and comedian is currently working on two animated projects for Comedy Central with his collaborators from the recently Emmy-nominated "Stephen Colbert Presents Tooning Out the News," as well as the previously mentioned "Our Cartoon President." 
Read on to learn more about the new film and television series that Colbert has up his sleeve.
Colbert's Fairview and Washingtonia are in the works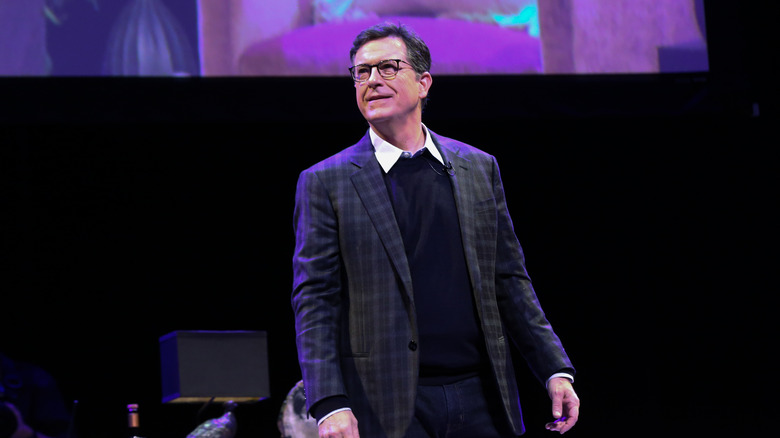 Bennett Raglin/Getty Images
As reported by Deadline, Stephen Colbert is bringing two CBS Studios animated projects to Comedy Central, home to his "The Colbert Report." The half-hour comedy series, "Fairview" will follow how "national politics causes wild small-town drama in the Natty Light-chugging, grocery store parking lot-fighting, public urinating town of Fairview through the lens of its sloppy party girl turned pragmatic mayor Kelly Sampson." Meanwhile, the animated feature, "Washingtonia" focuses on "a rising political star and his deeply incompetent staff" as they navigate their way through "the way deeper incompetence of Washington."
Colbert released a statement on the news, in which he jokes, "I am so excited to participate in this press release, but I should mention that my deal for Fairview and Washingtonia is not yet closed. The main sticking point is money. I want more and they don't want me to have more. I look forward to airing these projects as soon as this issue is resolved."
In a more serious statement, Nina Diaz, President of Content & CCO, MTVE, and Chief Creative Officer Unscripted & Animation, Paramount+ added, "As we continue to double down on adult animation, we couldn't be more thrilled to bring Fairview and Washingtonia to Comedy Central in partnership with Stephen and our friends at CBS Studios. These two irreverent satires fit squarely into the Comedy Central brand — hilarious, sophisticated, and, of course, with politics at the center of it all."
We can't wait to see what Colbert and his team come up with for "Fairview" and "Washingtonia."