The Norm Macdonald Controversy You Forgot About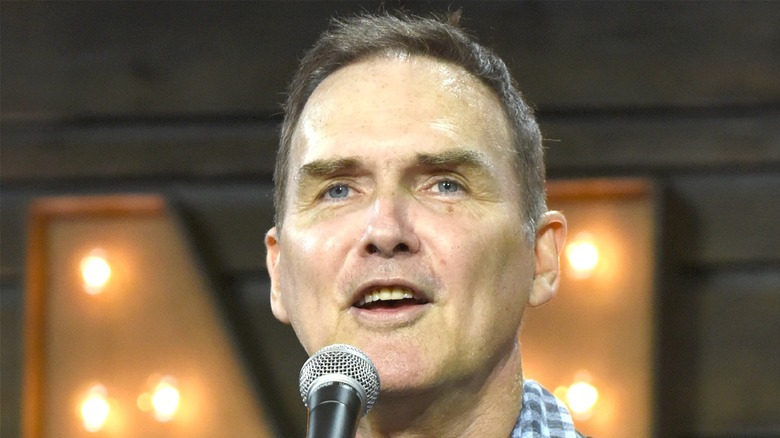 Tim Mosenfelder/Getty Images
The comedy world was in shock last week when longtime comedian Norm Macdonald died after keeping his battle with cancer a secret for almost a decade. The comedian, who wrote for "Saturday Night Live' in the 1990s, died at age 61 on September 14, 2021. The Canadian native spent more than three decades in the comedy industry, with one of his most beloved roles being his anchor spot on "SNL's" news bit "Weekend Update."
Macdonald was known for his signature brand of straight-faced humor weaved with commentary about American life and culture. He got his start writing for shows like "The Dennis Miller Show" and "Roseanne" before appearing in several films and TV shows including "Billy Madison," "Dr. Dolittle," and "Grown Ups." He also wrote and starred in the 1998 film "Dirty Work" and headlined his own sitcom "The Norm Show" from 1999 to 2001. Despite his mark on the comedy world, his career was not without a few blunders, including some controversial comments that received major backlash. 
Norm Macdonald's #MeToo comments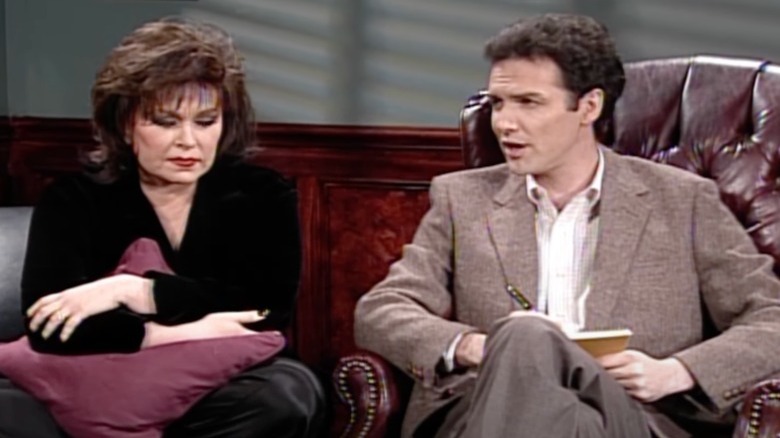 NBC
Back in 2018, Macdonald came under fire for some controversial statements he made about the #MeToo movement in an interview with The Hollywood Reporter. He expressed that he was "happy" the #MeToo movement "slowed down a bit" at the time. He then said that "the model" used to be that someone admits their wrongdoing, apologizes, and gets a second chance. "Now it's admit wrongdoing and you're finished. And so the only way to survive is to deny, deny, deny," he said. "I do think at some point it will end with a completely innocent person of prominence sticking a gun in his head and ending it." 
Also in the interview, he discussed how his friends and collaborators Louis C.K. and Roseanne Bar were subjected to cancel culture. C.K. was condemned for harassment allegations as part of the movement, while Barr's "Roseanne" reboot was canceled due to her controversial tweets. "There are very few people that have gone through what they have, losing everything in a day. Of course, people will go, 'What about the victims?' But you know what? The victims didn't have to go through that," Macdonald said. 
Following his statements, Macdonald's scheduled appearance on "The Tonight Show" was canceled by NBC. He also made an apology on Twitter about his defense of Barr and C.K., following backlash from fans. He tweeted, "If my words sounded like I was minimizing the pain that their victims feel to this day, I am deeply sorry."