That Time I Got Reincarnated As A Slime Fans Just Got Amazing Movie News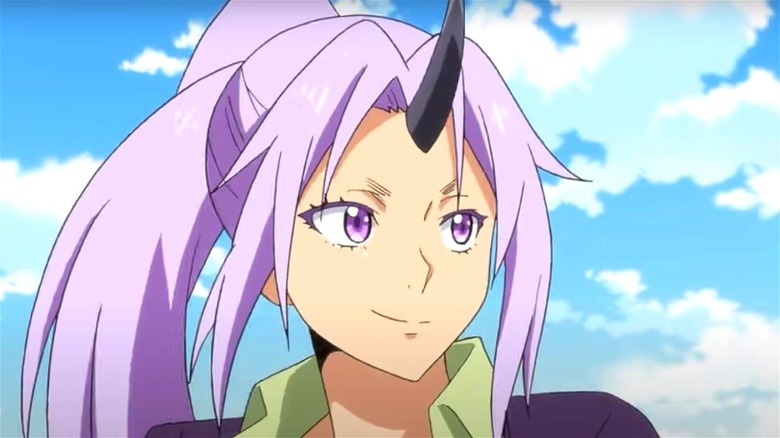 Eight Bit
If you enjoy anime with plenty of magic and wacky monsters, you probably don't need us to tell you about "That Time I Got Reincarnated as a Slime." The manga-turned-anime follows a standard corporate employee who ends up being killed and subsequently reincarnated in a magical, alternate reality. The only problem is that he no longer has his human body and has been brought back to life as, you guessed it, slime. He must navigate this strange new world, acquiring allies along the way to build a new nation accepting of all entities, no matter what they look like.
You can watch the first two seasons of "That Time I Got Reincarnated as a Slime" in their entirety on Crunchyroll. It's a great way to catch up on the series now that Season 2 has ended as you wait in anticipation for Season 3 to debut. However, fans of the anime have a lot more to look forward to than more episodes. It's just been announced that a movie based on the property will come out at some point in 2022.
A brief teaser announced a movie for That Time I Got Reincarnated as a Slime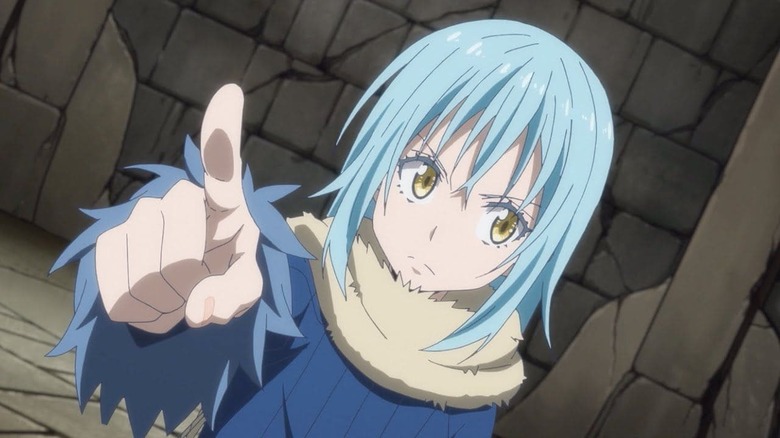 Eight Bit
Season 2 of "That Time I Got Reincarnated as a Slime" ended explosively, so undoubtedly, fans will wait on bated breath for more of this story. For the time being, it's unclear if the movie will pick up immediately following Season 2 or if Season 3 will debut before the film comes out. The movie could deal with a plotline we haven't even been introduced to yet, and either way, we're here for it. 
The notice of the film came from Twitter, with a quick 15-second video showcasing the announcement. The only thing to really glean from the clip is that the movie will come out eventually in 2022, but there's no footage offered of the film itself. Fortunately, there's plenty of time for more details to materialize what the next adventure for Rimuru and the rest of his allies will be.
For the time being, you can catch up on the series on Crunchyroll. Whether you're watching it for the first or third time, there are always new details to catch, and you may be able to connect some of the puzzle pieces for what a movie could entail. You can also catch it on Funimation if you have a subscription there. Either way, both services offer free trials, so get to binge-watching!