Fixer To Fabulous Is Actually Filmed In The Birthplace Of Walmart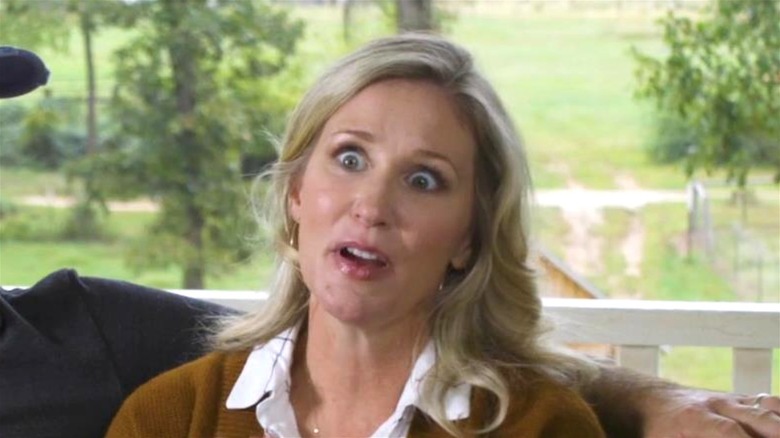 HGTV
Like a Hallmark movie brought to life, Dave and Jenny Marrs are a married couple who work together to restore old homes to their former glory. On "Fixer to Fabulous," the renovators revive historic homes in need of care while correcting structural issues and adding modern updates. Their Pinterest-worthy creations have appeared on three seasons of their HGTV series, and together they've worked on hundreds of homes. Whether they're helping families build their dream homes or refreshing houses ready to go on the market, the Marrs do everything in their power to ensure their clients will be happy.
On Jenny's Instagram, she often posts about their family, faith, and various shots of the show from behind the scenes. In a post thanking everyone for celebrating the upcoming Season 3 of "Fixer to Fabulous," she wrote, "the hard work is so worth it because we get to spend our days working and laughing together, which is an absolute blessing."
Many of the rural neighborhoods that appear on the show may look similar, and that's because they tend to stick to one area right around the Marrs' hometown ... an area which just so happens to be the birthplace of Walmart. With that in mind, here's a look at the town where "Fixer to Fabulous" is actually filmed.
It's all about the Southern charm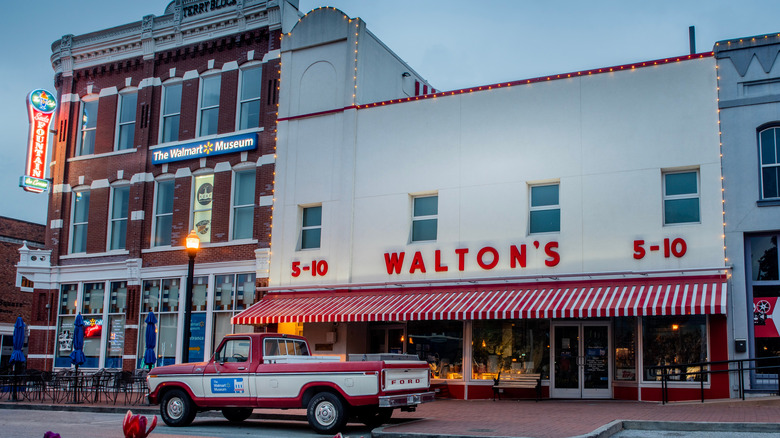 RozenskiP/Shutterstock
"What is Walmart?" Paris Hilton infamously deadpanned on an episode of "The Simple Life." "Do they sell, like, wall stuff?"
What the heiress turned influencer didn't ask, though, is – where is Walmart? The retail megastore began in Bentonville, Arkansas, in 1951 when Sam Walton turned an old variety store into Walton's 5 and 10 Variety Store, which went on to become Walmart (via the Walmart Digital Museum).
The historic storefront is now a museum that happens to be in the same town where "Fixer to Fabulous" is filmed. The Marrs family lives in Bentonville and the designer duo is passionate about uplifting their community, so it makes sense that they would stay local. Of course, they don't exclusively work in their hometown. An article from the Northwest Arkansas News, earlier in 2021, shared the details of a "Fixer to Fabulous" casting call, which explained that the show was seeking people who lived "within a 30-minute drive from the 'Bentonville, AR area.'"
While the original Walmart properties may not be featured on "Fixer to Fabulous," now that you know the connection, you can keep an eye out in case the buildings ever appear in the background.