Topher Grace Has Some Pretty Hilarious "Details" To Spill About Spider-Man: No Way Home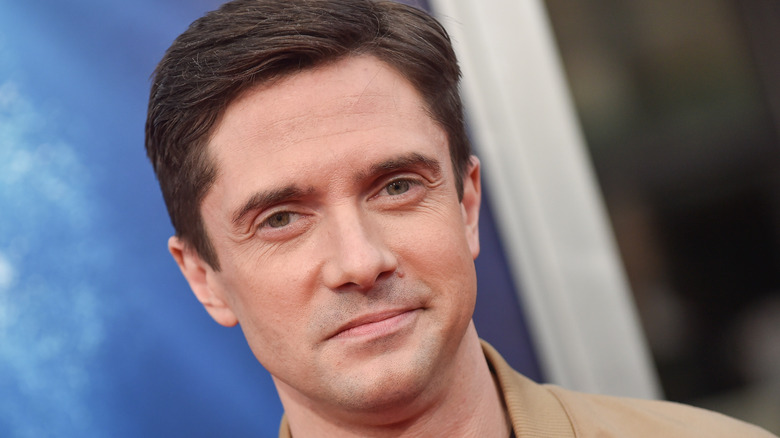 DFree/Shutterstock
Calling the buzz for "Spider-Man: No Way Home" strong would be an understatement. Marvel fans are so excited for the third Tom Holland-led "Spider-Man" movie that they forced the studio to drop the trailer early, just to stop them from breaking the internet. The trailer didn't disappoint either, especially after the footage confirmed the return of Alfred Molina as Doctor Octopus, who hasn't been seen in any "Spider-Man" movie since Sam Raimi's "Spider-Man 2," which was released almost 20 years ago.
"No Way Home" plans to burst open the Multiverse and bring back characters from almost every iteration of the "Spider-Man" franchise. That being said, it remains to be seen if Topher Grace ("That '70s Show") will reprise his role as Venom. As you'll recall, he played the hungry Symbiote in 2007's much-maligned "Spider-Man 3," and he's the first person to admit that he was miscast in the movie. However, the actor recently made some comments which suggest that he'll be in "No Way Home." It's advised that you take everything you're about to read with a pinch of salt.
Topher Grace broke down the plot of Spider-Man No Way Home in a recent Reddit AMA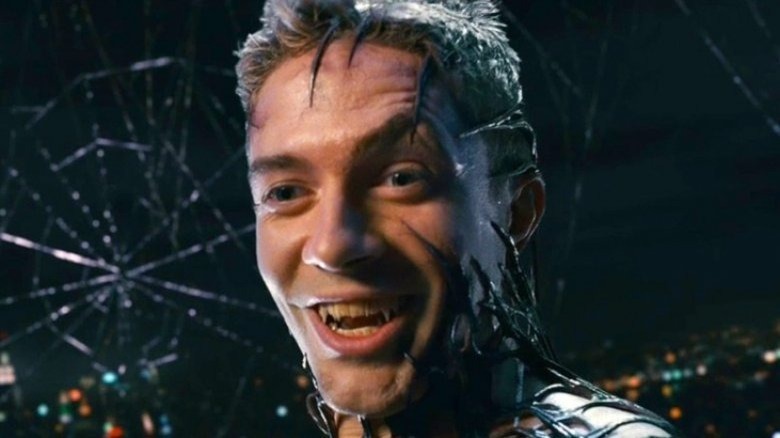 Sony Pictures Releasing
Topher Grace recently took to Reddit to promote "Home Economics" on ABC, but some of his fans were more interested in talking about Marvel's upcoming blockbuster. The actor was more than happy to satisfy their curiosity too, which led to him jokingly spoiling the plot of "Spider-Man: No Way Home."
According to Grace, the movie starts with Peter (Tom Holland) acting bummed out because everyone knows his identity following the events of "Spider-Man: Far from Home." However, the titular hero becomes distracted from his personal woes when "some crazy sh** happens with Dr. Strange and Dr. Octopus comes into his dimension."
After Dr. Octopus arrives, "Electro and the Green Goblin hop out of one of those 'energy circles'" and proceed to wreak havoc. They aren't the only Spider-Man foes who show up either, as Grace and Tom Hardy's versions of Venom appear shortly after and get into a fight with each other. Naturally, Grace's "Spider-Man 3" incarnation of the character emerges from their fight as the dominant victor.
Grace went on to reveal that Batfleck, Aquaman, '70s Spider-Man, the ghost of Han Solo and the robot from Wall-E are also scheduled to appear in "Spider-Man: No Way Home" as well. So there you have it. There's no way that Grace would make all of that up, right?