American Gods: Neil Gaiman Explains Why Fans Of The Book Will Love The Show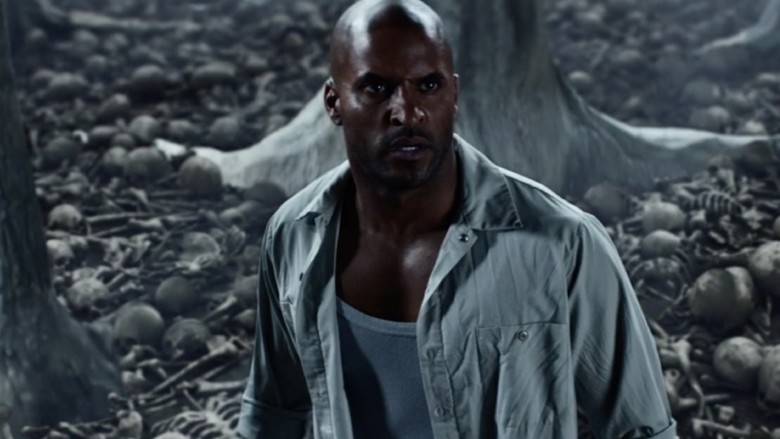 Neil Gaiman wants to assure American Gods readers that the Starz TV series will do his novel justice. "The TV show loves the book as much as you do," he told Yahoo! "You are in safe hands. Well, you are not ins safe hands, you are in the hands of maniacs, but if you love the book, you are going to love the TV series."
According to cast member Emily Browning, who plays Laura Moon (and one other fan favorite character from the novel), the first season of the upcoming series will only cover the first hundred pages or so of the book, leaving lots of room for the show to add and fill in things that were missing in the book. "You are going to see some of the things that you love best about the book on your screen and you're gonna see a lot of the things where you would have gone, 'I wonder what was happening to this character while this stuff was happening over there' and the kind of the fan fiction moments, the things where you got to make it up, they're gonna be on the screen too," Gaiman teased.
The cast also agreed that fans of the book will love the show, with Yetide Badaki, who plays Bilquis, saying that there are "a lot" of fans of Gaiman and the novel working on the show, both in front of the camera and behind-the-scenes. "[Show co-creators] Bryan Fuller and Michael Green have joined Neil Gaiman, and I think it's always exciting when you get three writers of that type of magnitude," said Orlando Jones, who plays Mr. Nancy. "This is fan fiction at its best." "It's a non-faithful, faithful adaptation of the book that you loved, and you're gonna love the way that Neil Gaiman has handed over his masterpiece to two masters of television," added Ian McShane, who plays Mr. Wednesday. "They expanded upon that and made it even better than you can imagine."
American Gods, one of many TV shows that will blow you away this year, premieres on April 30.