The Character Everyone Forgets Lena Dunham Played On AHS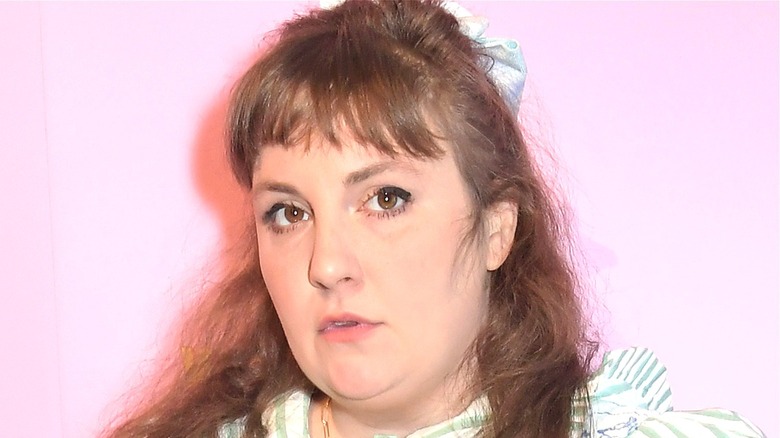 David M. Benett/Dave Benett/Getty Images
Ryan Murphy's hit horror show "American Horror Story" is known for its impressive cast. For instance, throughout its past 10 seasons, Sarah Paulson, Jessica Lange, Kathy Bates, and Lady Gaga have played various characters. Lena Dunham, best known for her portrayal of Hannah Horvath on the HBO series "Girls," also briefly joined "AHS" during its seventh season, titled "Cult," per IMDb. During Season 7, Episode 7, the actress portrays yet another New York-based feminist writer, this time in the form of Valerie Solanas. In "AHS" (and in actuality), Solanas severely wounded Andy Warhol (Evan Peters) in retaliation for making dismissive comments about her unpublished play, as explained by The Hollywood Reporter. The episode also touches on the fact she penned the anti-men "SCUM Manifesto." 
However, "AHS" does deviate quite a bit from reality and presents the writer as orchestrating the Zodiac murders, all in the name of feminism. On the show, the character's former flame, Bebe Babbitt (Frances Conroy), explains Solanas' devious plan to the dejected female members of the Fear is Truth cult.
"Her assassination of that phony Warhol was a signal for us to begin her work. It was the first shot fired in the revolution. Everything else she directed from her cell at the Matteawan Hospital for the Criminally Insane in New York. And it was beautiful. Everything according to plan," shares Bebe. She then notes that "someone started sending letters to newspapers," claiming to be the actual killer, which infuriates Solanas.
Ryan Murphy discussed Valerie Solanas in 2017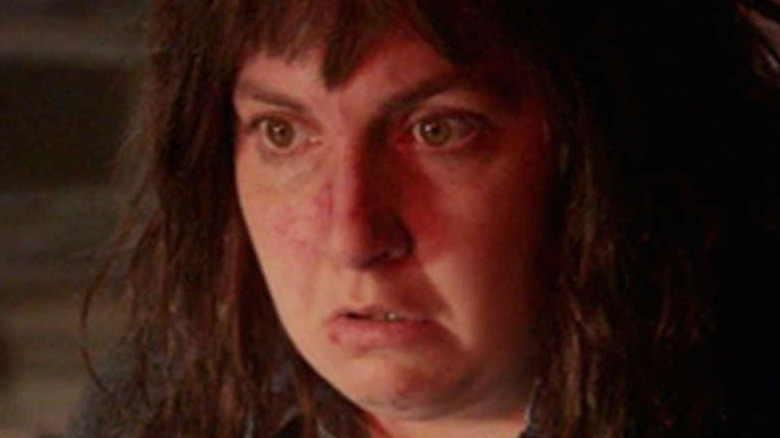 FX
The Hollywood Reporter also stated that in 2017, Ryan Murphy discussed his reasoning for making Solanas an "AHS: Cult" character. He asserted that "Valerie Solanas attempted to shoot Andy Warhol because she felt denied into the cult of personality that was Warhol in the Factory at the time." He noted that Solanas' "SCUM Manifesto" encouraged "all women — to kill all men, and that was the only way you could rise to power."
"[Valerie] feels unheard and not allowed to be herself, so it's a narrative within [the season's] story and also about how the women within Evan's cult have helped this man have all of this power, and as soon as he has the power he completely disregards what they want or what they need," stated the executive producer. The publication also noted that Lena Dunham shared her thoughts about playing the fictionalized Solanas, who passed away in 1988, on Instagram. In the caption of the post, uploaded on October 16, 2017, the actress called it a "wild honor" to portray Solanas, who Dunham referred to as "history's most demented feminist prophet."