The Biggest Similarity Between Criminal Minds And Lie To Me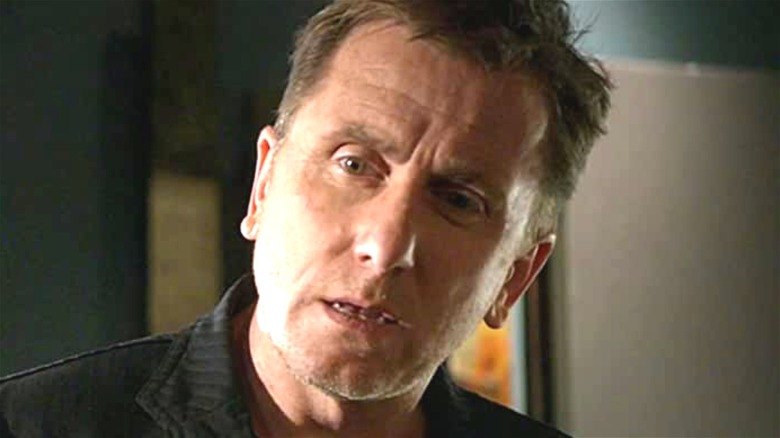 Fox
The CBS series "Criminal Minds" became a major hit upon its premiere in 2005. The show, which follows the members of a Behavioral Analysis Unit (BAU) within the FBI that solves crimes across the country, kept fans hooked throughout its 15-season run, with performers such as Kirsten Vangsness and Matthew Gray Gubler quickly endearing themselves to viewers.
However, one show was not enough for some fans, and those who craved more welcomed the arrival of the Fox series "Lie To Me" in 2009. The program followed the exploits of Dr. Cal Lightman (Tim Roth), who was an expert in reading body language and microexpressions. Cal founded The Lightman Institute, gathering other behavioral experts who worked as a team to help law enforcement agencies such as the FBI solve crimes. Unlike "Criminal Minds," "Lie To Me" only ran for three seasons.
The two shows differed heavily in several areas, most notably how the cast of "Criminal Minds" changed, while the core cast of "Lie To Me" remained the same. But they had plenty of similarities as well, and this is the biggest one between the series.
Characters on both shows were plagued by troubled marriages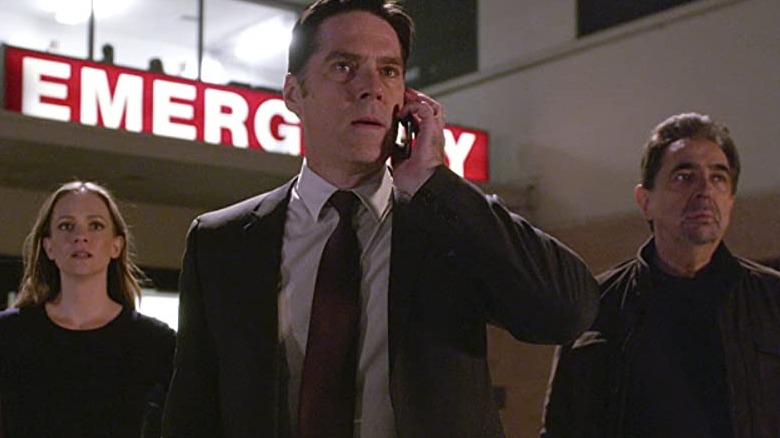 CBS
On "Criminal Minds," agent Aaron Hotchner (Thomas Gibson) was a key team member for the show's first twelve seasons. However, his expertise in the field didn't translate to success at home, as he did have a contentious relationship with his wife, Haley Hotchner (Meredith Monroe). Their strife led Aaron to suspect Haley was cheating on him at one point, though that turned out not to be the case. Their marriage, however, did not survive, and the two ended up divorcing in the show's third season.
On "Lie To Me," Dr. Gillian Foster (Kelli Williams) was just as crucial to the team at The Lightman Group. Dr. Foster — a voice, behavior, and language analyst — has a contentious marriage with Alec Foster (Tim Guinee). Dr. Lightman suspects that Alec is cheating on Gillian but keeps the information to himself per an agreement he and his colleague have with each other. It is subsequently revealed that Alec is a recovering addict, and he was only seeing his sponsor. Alec and Gillian, however, still end up divorced at the end of the show's first season.
There is a divergence in how the stories end, as an escaped serial killer murders Haley in the fifth season of "Criminal Minds" in what is described as the show's saddest moment. Alec, by comparison, does not return for the remainder of "Lie To Me."
Both series are currently available to stream on Hulu, while "Criminal Minds" can also be found on Netflix.