How Avengers: Infinity War Will Be Different From Other Comic Book Movies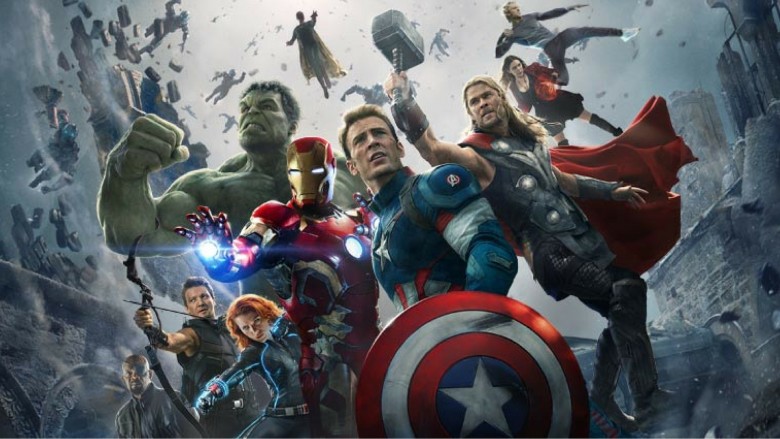 Kevin Feige has big plans for Avengers: Infinity War. The Marvel Studios head said in a recent interview with Fandango that the movie, which will unite basically all of your favorite superheroes, will do "things you've never seen before with films based on comics." "It's more exciting than people are aware of right now, with what's happening [on Infinity War]," Feige teased. "We're deep into shooting; we've been shooting for 35 days. On most movies you're almost halfway there after 35 days, but on these movies we're still just scratching the surface. We'll be filming through the end of the year."
One of the most anticipated parts of Infinity War is the pairing of the Avengers with the Guardians of the Galaxy, and, while the cast has said that they may not get along too well right away, Feige says that the two teams actually have quite a lot in common. "The offscreen, on-screen banter is not too dissimilar from one another," he said. Still, he couldn't confirm that the two teams wouldn't face off before heading after big bad Thanos, just laughing and saying, "All things are possible."
Feige says that his favorite part about the filming has been seeing the cast come together, with everyone unleashing their inner super-fan on set. "There is nothing more fun about seeing superstars who carry their own franchises – and essentially have seen it all and done it all – coming onto a set and meeting other actors and A-listers and iconic characters in costumes, and seeing them get giddy," Feige said. "Seeing them turn into kids because of how excited they are on set. That is happening every day right now."
Feige says that Marvel's future after the untitled fourth Avengers movie may be unfamiliar to fans of the MCU thus far. "It's continuing to evolve, continuing to surprise," he said. "It's continuing to bring out films with characters that people have seen before and loved before, or new characters, but taking them to unexpected places, which is what I think the comics have done extremely well over the decades." The producer clearly doesn't think that Marvel is anywhere near done yet, and he's very excited to see what the future can bring, especially for huge fans of the comics. "As we're approaching our tenth anniversary, I think we still have a long way to go in terms of places to explore and characters to get to know," Feige said. "To me, that's the most exciting part of it... The great thing about having this shared universe and having this Marvel Studios Cinematic Universe sandbox is that, while it took a little while for people to get it, now they love it, and it's a lot of fun."
Avengers: Infinity War will be released on May 4, 2018, while the untitled fourth Avengers film will be released on May 3, 2019.