Amy Adams Teases What To Expect From Enchanted 2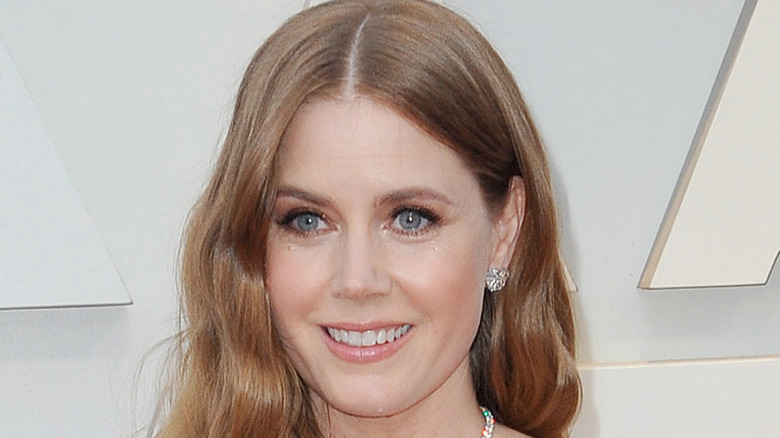 Tinseltown/Shutterstock
It's been nearly 14 years since Amy Adams first sang her way into viewers' hearts in the delightful 2007 movie "Enchanted." The film, which mixes animation and live action, follows Adams' Giselle, a fairly conventional and archetypal Disney princess looking forward to her "happily ever after" with Prince Edward (James Marsden). But before the two can be wed, Giselle is transported out of her animated existence in Andalasia and into the real world of New York City by Edward's stepmother, the evil sorceress Narissa (Susan Sarandon), who wants to protect her claim to the throne.
As Giselle hilariously adapts to life in our world, she meets a divorce attorney and single father named Robert (Patrick Dempsey), and the two eventually fall in love. Meanwhile, Prince Edward falls for Robert's former girlfriend, Nancy (Idina Menzel), and the couple travel to Andalasia together and eventually marry.
"Enchanted" was well received by critics when it was released, with many noting its smart approach to subverting familiar fairy tale tropes. It was also praised for its ability to delight both younger audiences and older viewers who grew up on the Disney films to which the movie pays homage.
Despite years of sequel rumors, "Enchanted" remained a standalone film for a long time. However, news finally broke in late 2020 that Disney was hard at work on a sequel, which would debut on Disney+, the company's streaming service (via Deadline). The movie, which is entitled "Disenchantment," was filmed during the summer of 2021, and now Amy Adams is finally teasing what fans can expect from it.
Disenchantment will feature a lot more singing and dancing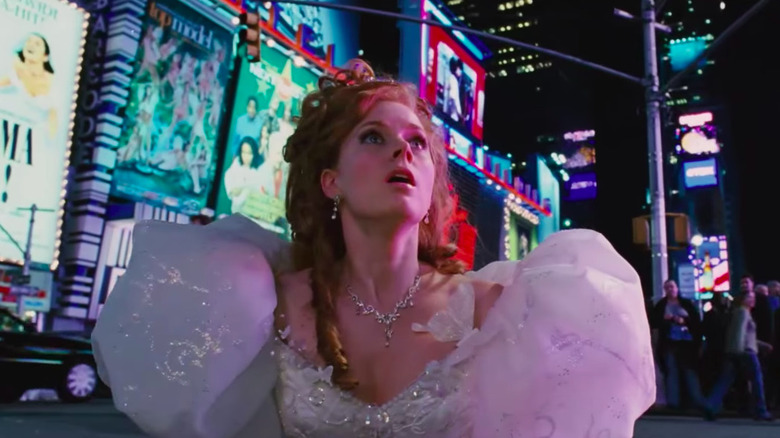 Disney
During an appearance on "The Tonight Show Starring Jimmy Fallon" to promote her upcoming film "Dear Evan Hansen," Amy Adams gave an update on "Disenchantment," which was filmed in Ireland and is slated to hit Disney+ next year. In addition to revealing that "everyone" from the first film returned for the sequel, Adams also confirmed that Maya Rudolph, whose casting was reported by Deadline in April, is playing the villain of the movie. "She plays the 'baddie,' so we get to have a lot of fun together," she said.
Meanwhile, Adams also teased that the film, which was directed by Adam Shankman and again features music by Alan Menken, will feature a lot more singing and dancing. "The last time I really danced as much as I'm required to dance in this, I was in my 20s, and now I'm not in my 20s. It feels different in your 40s," Adams said. "In my heart, I look like I'm in my 20s when I'm dancing, and then I would watch playback and be like, 'Whoa, that's not the same.'"
While Adams might not be confident in her dancing skills, we are positive most fans won't even notice. Like us, they're just happy to finally be returning to the world of "Enchanted," and be given the opportunity to find out what Giselle and the rest of the characters have been up to in the decade-and-a-half since we saw them last.
"Disenchantment" will debut on Disney+ in 2022.