Captain America Director To Lead New Chronicles Of Narnia Film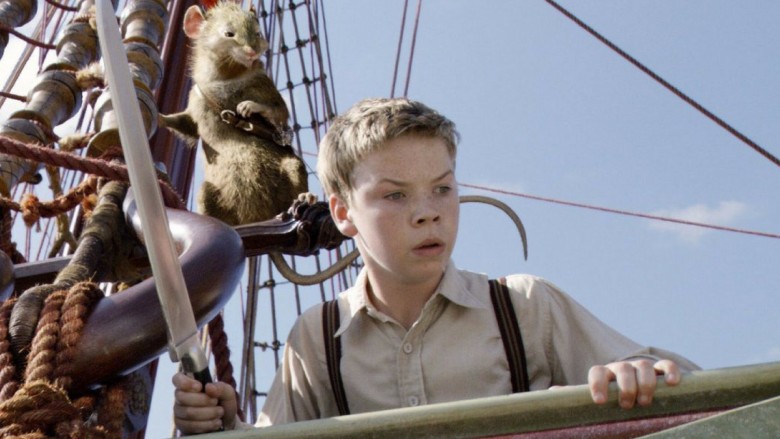 The Chronicles of Narnia aren't done yet. Variety reports that Captain America: The First Avenger director Joe Johnston will lead an adaptation of the C.S. Lewis novel The Silver Chair.
The Silver Chair will follow the three Disney and Walden Media-led Narnia films of the 2000s, all of which did well with critics and at the box office. The first film, The Chronicles of Narnia: The Lion, The Witch, and The Wardrobe, was released in 2005, earning $745 million at the worldwide box office and a 76 percent on Rotten Tomatoes. While the series started to do worse from there, with The Chronicles of Narnia: Prince Caspian earning $419 million and a 67 percent and The Chronicles of Narnia: The Voyage of the Dawn Treader earning $415 million and a 49 percent, the films continued to be a hit with young children and their families, with many drawn to the fantasy storylines and the compelling visuals. Disney still opted not to continue with the franchise, but, when the rights reverted back to the C.S. Lewis Company in 2011, they began pursuing a Silver Chair adaptation.
The Silver Chair follows the Pevensies' cousin, Eustace Scrubb, who was played by Will Poulter in The Voyage of the Dawn Treader. (The role will likely have to be recast, as Poulter is now in his mid-20's.) In the book, Eustace teams up with his classmate Jill Pole to go back to Narnia at Aslan's request. The pair must find the missing son of an elderly King Caspian so that he can take over the throne when his father passes.
"Joe is a wonderful storyteller who is equally at home in the biggest franchises and the most intimate character pieces," said Mark Gordon, who will produce the film. "Because C.S. Lewis' story is iconic and epic, but also tender, personal, and emotional, he's the perfect choice to bring The Silver Chair to the screen." Johnston's other credits include Honey, I Shrunk the Kids, Jumanji, Jurassic Park III, and Not Safe for Work.
Life of Pi's David Magee wrote the script for the adaptation, which will also be produced by Douglas Gresham, the stepson of C.S. Lewis, Vincent Sieber, and Melvin Adams. TriStar Pictures and Entertainment One are also attached to the film. There is no word yet on a release date; in the meantime, see how the cast of the earlier movies should really look based on the books.