JoJo's Bizarre Adventure Live-Action Film Trailer Released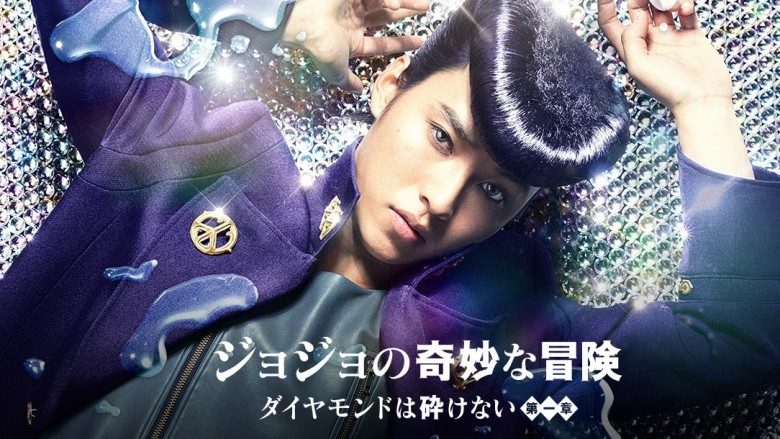 Warner Bros. Japan
Get ready to head to Morioh Cho soon.
Warner Bros. Japan has released the first full trailer for the upcoming live-action adaptation of JoJo's Bizarre Adventure, which centers around the wacky adventures of Josuke Higashikata (Kento Yamazaki) and his band of goofball buddies. In the recent past, the minds behind the movie teased audiences with a small glimpse at what's to come, but now fans know what's really in store.
The trailer was posted on the official Twitter account for the JoJo's Bizarre Adventure film, and the response has been overwhelmingly positive. "Lifting the trailer ban! I'll protect this town, whatever happens. The latest trailer has been released! Just 99 more days," the video's caption reads.
Based on the anime series of the same name, the real-life translation focuses on the fourth arc, Diamond Is Unbreakable. The full-length clip gives plenty of nods to its source material, featuring familiar faces like the lovable Koichi Hirose (Ryunosuke Kamiki) and the stone-faced Jotaro Kujo (Yūsuke Iseya) as well as a handful of Stands like Angelo "Anjuro" Takagiri's (Takayuki Yamada) Aqua Necklace and Okuyasu Nijimura's (Mackenyu) The Hand/Za Hando.
JoJo's Bizarre Adventure began as a manga created by Hirohiko Araki, which debuted in 1987 at Weekly Shonen Jump. The silly supernatural series is Shonen Jump's second-largest manga ever, and was turned into an anime with David Production in October 2012. The anime series is currently between seasons, or "parts" as they're referred to in JoJo vernacular, but no word on the next installment's release date has yet been announced.
The live-action adaptation follows the latest hero in the gifted Joestar family, Josuke Higashikata, as he discovers he's Joseph Joestar's illegitimate son, meets his uncle Jotaro Kujo, and discovers a sinister killer and fellow Stand user in Yoshikage Kira. As evidenced by the trailer, the flick will also focus on the Bow and Arrow, a mystical object that transforms everyday people into Stand-sensitive fighters.
Warner Bros. Japan also released a character roster poster, unveiling the image on Twitter as well. The caption, which can be roughly translated from Japanese to English, states that a "strange affair will take over in the future for Morioh Cho" and that an unknown destiny awaits the characters. Featuring Okuyasu and his brother Keicho (Masaki Okada), Koichi, Josuke, Yukako Yamagishi (Nana Komatsu), Jotaro, and Anjuro, the image seems to show a well-casted group of actors.
Take a look at the trailer and the poster below:



\✨予告編解禁✨/

俺がこの町を守りますよ、どんなことが起ころうとも――。

最新予告編が解禁になりました❗

公開まであと99日❗お楽しみに🌟 #ジョジョ映画 pic.twitter.com/PuMwv83M1C


— 映画『ジョジョの奇妙な冒険』公式 (@jojomovie_jp) April 26, 2017



キャラクターバナーも完成!

ジョジョこと東方仗助や康一、由花子をはじめとする本作に登場するキャラクターたちが集合!

<杜王町>に今後振りかかるであろう"奇妙"な事件、果たして、仗助たちを待ち受ける運命とは!?"奇妙"な運命が、動き出す――。 #ジョジョ映画 pic.twitter.com/7D0d3CN1ZV


— 映画『ジョジョの奇妙な冒険』公式 (@jojomovie_jp) April 26, 2017
JoJo's Bizarre Adventure: Diamond Is Unbreakable Chapter 1
is set to release in Japanese theaters on August 4. Until then, prepare yourselves for another anime adaptation:
Netflix's
Death Note
.