Cedric The Entertainer's Anti-Vax Joke At The Emmys Has Twitter Rolling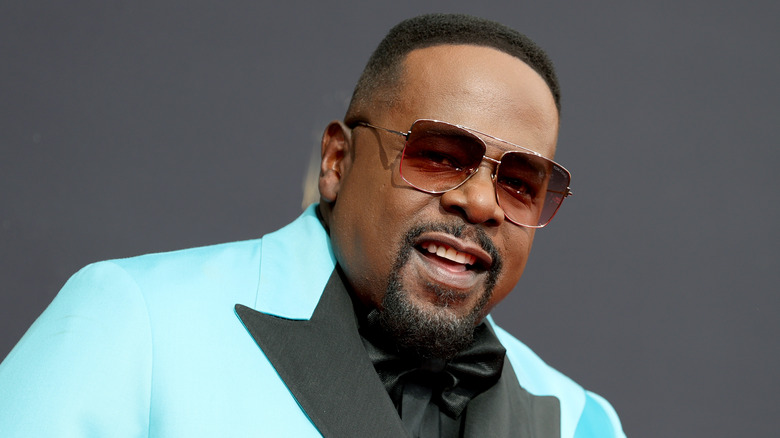 Rich Fury/Getty Images
Host of the 2021 Emmys and "The Neighbors" actor Cedric the Entertainer helped open up the award ceremony with a bang. After a group of rappers including LL Cool J and Lil Dicky (and, interestingly, Rita Wilson) opened the ceremony by paying tribute to the late rapper Biz Markie with a spin on his hit "Just A Friend," Cedric delivered a monologue that touched on recent moments in pop culture and the news.
"I got vaxxed [for COVID-19]," the actor-comedian said. "I did not have a reaction like Nicki Minaj's cousin friend." A clear reference to rapper Nicki Minaj's recent and controversial COVID-related Tweets, which involved her claiming that her cousin's friend had ended up with swollen testicles after being vaccinated for the virus (a claim that's been debunked by Dr. Anthony Fauci, among other medical professionals). 
Twitter immediately brightened up in response to the joke, with many fans getting a good chuckle out of the host's ribbing of Minaj. Here's what Emmy viewers were saying about the comedian's bon mot? 
Cedric the Entertainer called out Nicki Minaj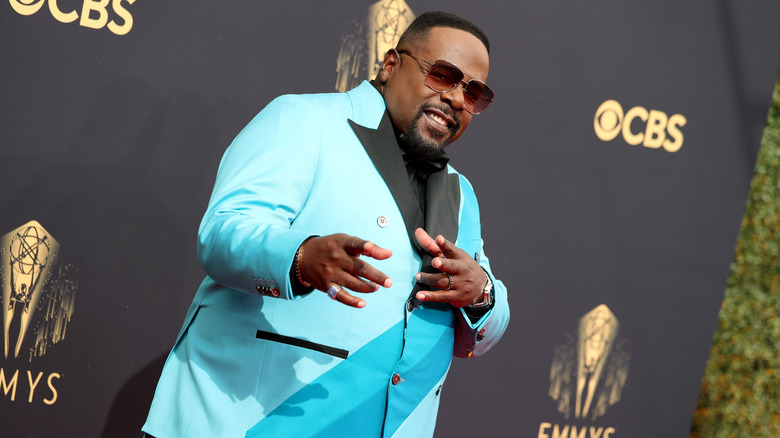 Rich Fury/Getty Images
"CEDRIC JUST FU***** TOASTED NICKI MINAJ!" said @nobodylaura18, speaking for many fans who got in a good laugh at the now infamous scandal.
@theSHANdelier declared they were "becoming a fan" of Cedric, making approving note of the fact that the actor declared he had taken the Pfizer vaccine in the middle of a comedy bit comparing the quality of "prestige" level of the Pfizer, Johnson & Johnson and Moderna versions of the vaccines to the department stores Nieman Marcus, TJ Maxx, and Macy's, respectively.
"Cedric the Entertainer throwing shade at Nicki Minaj at the Emmy's makes me question what world we live in now, who would've ever thought LOL!" said @breannaevinger1.
Thus far, Nicki Minaj hasn't commented on the "Welcome Home Roscoe Jenkins" star's joke. With the show still in progress as of press time, we'll have to wait and see if the rapper has anything to say about the rejoinder.