The Neighborhood Season 4 - What We Know So Far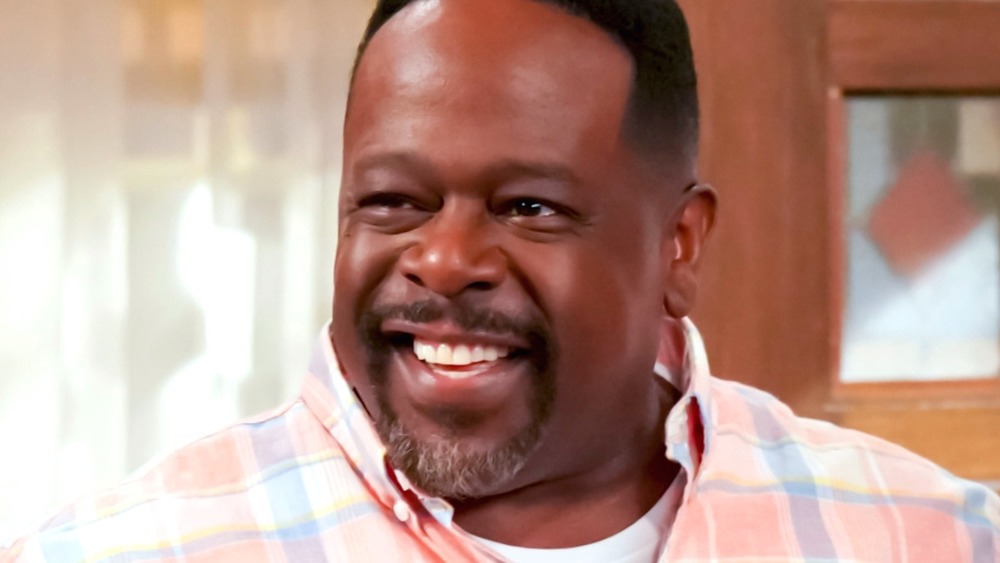 CBS
In a year like 2020, many people just wanted lighthearted comedy to take their minds off of everything else that was going wrong, which made it all the more disappointing when the CBS sitcom The Neighborhood was unable to air its season 2 finale. The fate of the world may not have been at stake as was the case with drama series like The Walking Dead and The Flash, but people wanting more hijinks involving a white Midwestern family moving into a predominantly Black neighborhood in Pasadena, California, would have to wait a little while longer before they could see it. 
Fortunately, season 3 of the series kicked off later in the year and seems to have gotten back on track. As such, it should come as no surprise that CBS was quick to renew the show for a fourth season in February 2021 (via TVLine). That means audiences will get to see more shenanigans within the unlikely friendship between Calvin Butler (Cedric the Entertainer) and Dave Johnson (Max Greenfield). If you've watched The Neighborhood religiously for the past few years, then you'll want to continue reading to see what all you can expect from season 4 (that we know about so far). 
What's the release date for The Neighborhood season 4?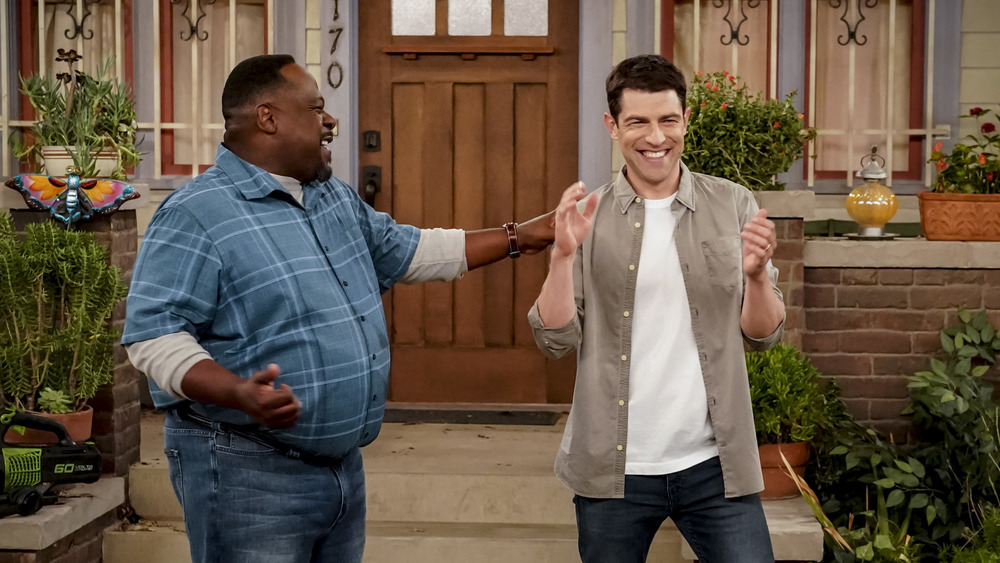 CBS
With the COVID-19 pandemic winding down, production for season 4 of The Neighborhood should go a lot more smoothly than in 2020. Season 3 saw a little bit of a delay, premiering in November as opposed to September like in the previous year. While no official announcement has been released yet regarding a specific date for season 4, it would make the most sense for it to come out in fall of this year, likely sometime between September and November. 
We'd guess the sitcom will stick with its usual Monday night slot in the same block as Bob Hearts Abishola. In a statement published on TVLine, senior executive vice president of programming for CBS Entertainment Thom Sherman expressed his excitement at the renewal, stating, "The Neighborhood and Bob Hearts Abishola masterfully blend humor with relatable and culturally relevant storylines, and are tremendous, successful Monday night anchors." No doubt legions of fans share in his sentiment.
Who's in the cast for The Neighborhood season 4?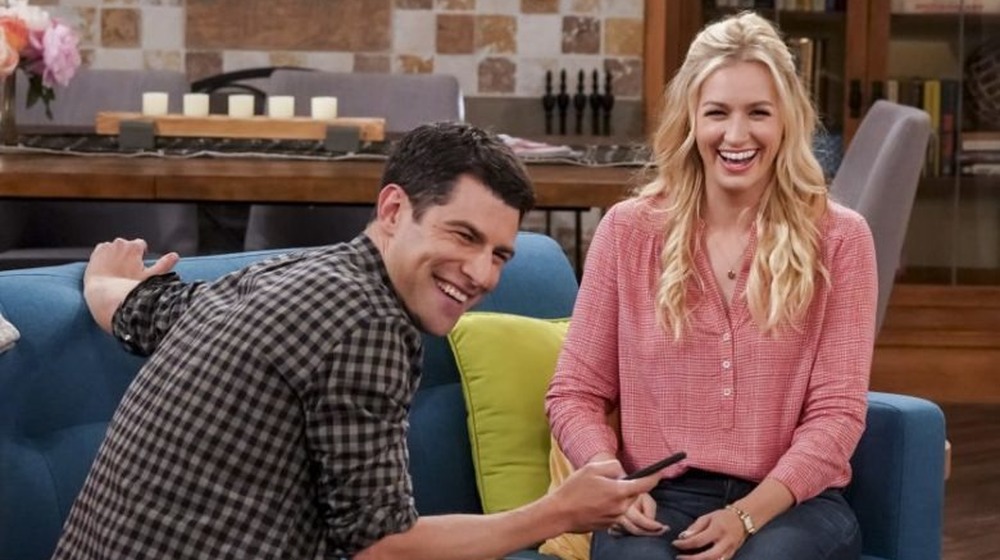 CBS
The main cast is expected to stay much the same, with Cedric the Entertainer and Max Greenfield reprising their lead roles of Calvin and Dave, respectively. Joining them should be Beth Behrs as Dave's wife Gemma, Tichina Arnola as Calvin's wife Tina, Hank Greenspan as Dave's son Grover, Sheaun McKinney as Calvin's older son Malcolm, and Marcel Spears as Calvin's younger son Marty. The series has also been known to have various comedic actors come out for guest roles and has nabbed the likes of Wayne Brady, Gary Anthony Williams, Brian Posehn, Riki Lindhome, and Marla Gibbs.
There's been no word yet on who might be stopping by the neighborhood next season, although we're still holding out hope that Max Greenfield will receive a visit from one of his old New Girl castmates. Given the amount of talent within the regular cast of The Neighborhood, anyone else would just be a cherry on top.
What's the plot for The Neighborhood season 4?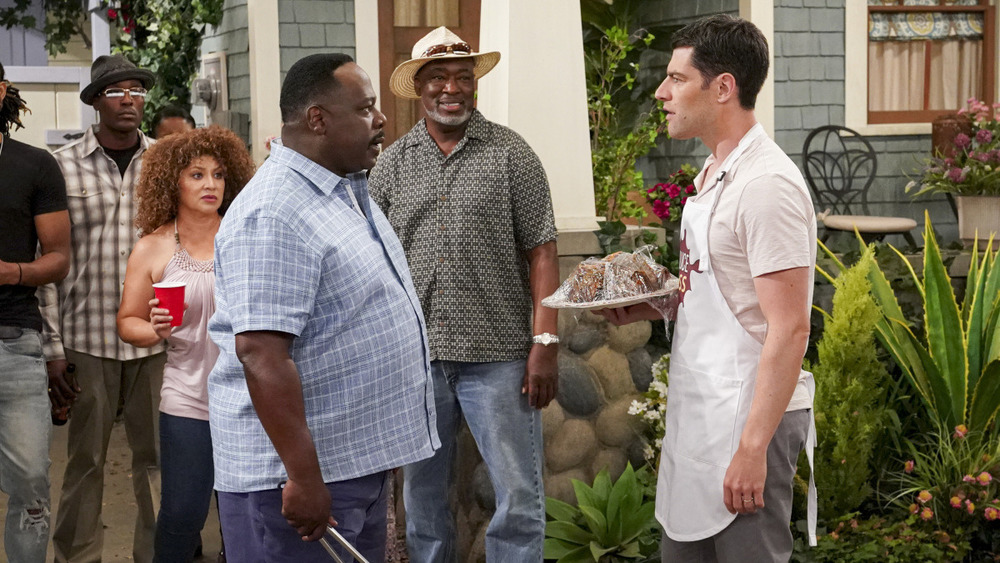 CBS
While there are plenty of wacky sitcom hijinks throughout The Neighborhood, there's also been a surprising amount of political commentary. In fact, season 3 of the series opened with an episode addressing police brutality centered around Malcolm joining a Black Lives Matter protest after a friend of his suffers an attack at the hands of the cops. Along with episodes surrounding gentrification and controversies with flying the Confederate flag, this is one sitcom that hasn't been afraid of tackling important issues. Expect season 4 to continue to keep its finger on the pulse of what's going on in 2021's political climate.
There have also been sillier episodes as of late, such as a season 3 story centered on Dave starting a "dad rock" band that gets taken over by Tina. As a result, there's a little something for everyone, so no matter how you like to unwind on your Monday night, there are bound to be episodes you enjoy. It may take a little while for season 4 of The Neighborhood to get here, but if you've been following the show so far, it'll be worth the wait.