Denzel Washington's Highest-Grossing Movie Might Surprise You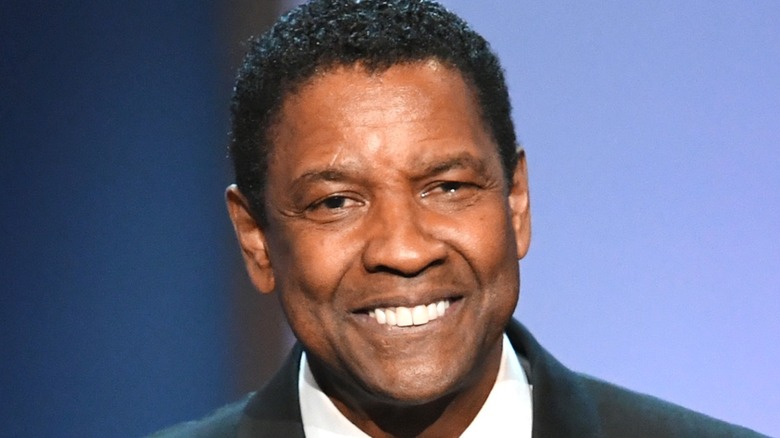 Kevin Winter/Getty Images for WarnerMedia
Denzel Washington is one of the most respected actors of our time. The two-time Academy Award winner sits atop The New York Times list of the greatest actors of the 21st century. While he has one of the most impressive resumes, that doesn't always equate to box office success. Washington's films are considered widely successful due to their reception, but they don't tend to bring in the big bucks. In fact, his decades-long career has only brought in a combined total of just over $4 billion in the worldwide box office, according to The Numbers. While this is quite a nice number, it fails compared to the totals of other big-name actors like Samuel L. Jackson ($27+ billion) or Robert Downey Jr. ($15+ billion) — who have a certain franchise to thank for their astounding numbers.
Of course, making movies isn't all about earning the big bucks. Washington is an actor dedicated to his craft and appears to take on roles that inspire him or challenge him. Some of his most famous parts include Malcolm X, Robert McCall ("The Equalizer"), and John Creasy ("Man on Fire"). While those films performed at the box office decently in their own right, they don't hold a candle to Washington's biggest earner of all time, which might surprise you.
Denzel Washington's highest-grossing movie is over 10 years old.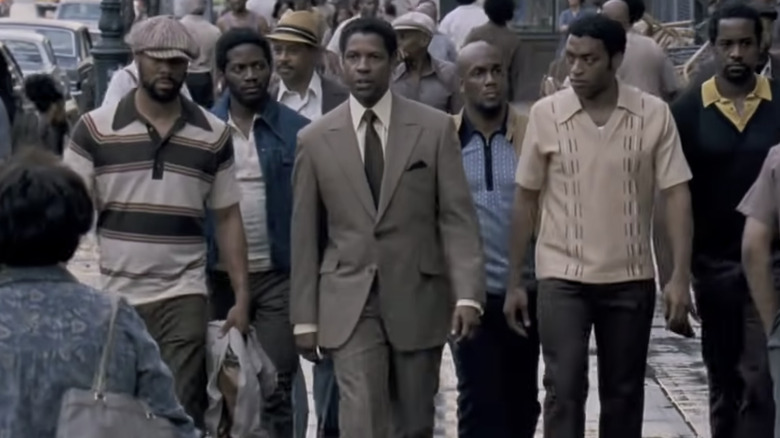 Universal Pictures
Denzel Washington's highest-grossing film premiered in 2007 and was the Ridley Scott crime drama "American Gangster." Washington portrayed Frank Lucas, a character based on the real-life heroin trafficker of the same name. In the film, Frank is investigated by Detective Richie Roberts (Russell Crowe), who eventually brings him down. The film brought in a worldwide total of just under $268 million (via The Numbers), split almost evenly between domestic and international take.
On a $100 million budget, "America Gangster's" total gross was so-so because it doesn't include marketing costs which can add on tens of millions of dollars. Compared to other films in Washington's catalog, "American Gangster" blew away his other performers. Following the drama on his biggest movies list are "Safe House" ($207 million), "Philadelphia" ($201 million), "The Equalizer" ($192 million), and "The Equalizer 2" ($190 million). While Washington's box office numbers tend to be low compared to other Hollywood stars, his films still stand out thanks to his stellar performances.