Stranded Asset - What We Know So Far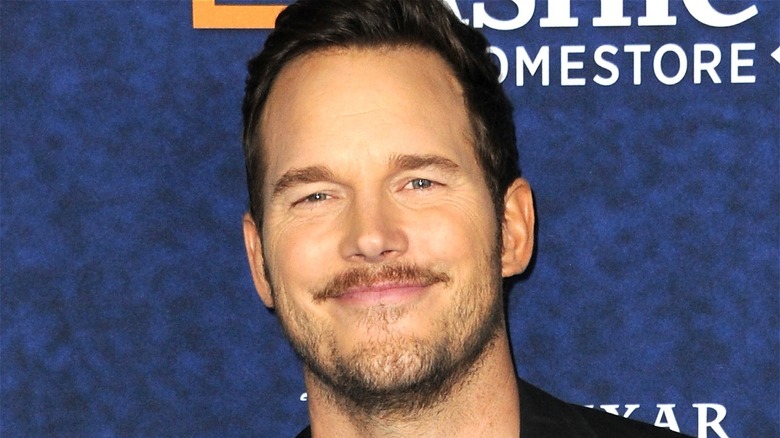 Albert L. Ortega/Getty Images
In summer 2021, several blockbuster films entered the ring, but few quite as compelling as "The Tomorrow War." Directed by "The Lego Batman Movie" helmer Chris McKay, the film took audiences to a not-too-distant future in which the fate of humanity rests in the hands of a group of soldiers who time travel from the present day to the future to end the alien apocalypse. Deadline reported the film was a massive success for Amazon Prime, and one of the key elements of that success was the chemistry between stars Chris Pratt and Sam Richardson.
It looks like Pratt and Richardson are teaming up yet again in a mysterious new film. According to a recent report from The Hollywood Reporter, the two have joined a Universal Pictures film called "Stranded Asset." For fans of the duo who might be excited about this upcoming project, here's everything we know so far regarding the release date, plot, and cast for the new movie.
What is the release date for Stranded Asset?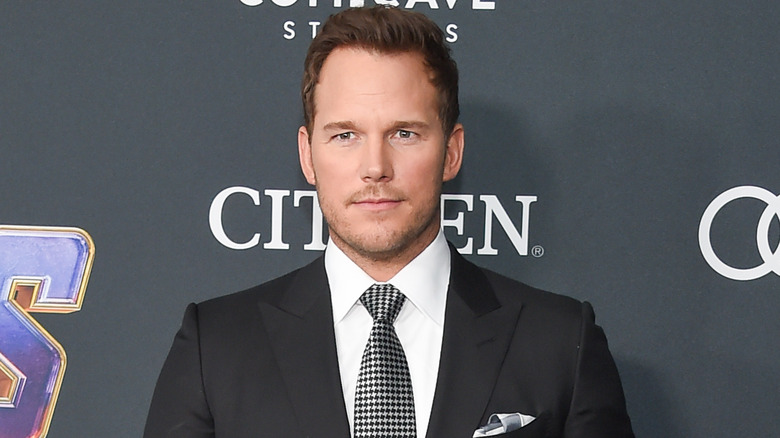 DFree/Shutterstock
At this time, no firm release date details have been revealed for "Stranded Asset." Given the recent announcement, it seems reasonable to assume that we won't see it debut until 2022 at the very earliest, with a more likely 2023 release window. Both Chris Pratt and Sam Richardson are hot commodities right now, with the former currently set to appear in "Guardians of the Galaxy Vol. 3," "Jurassic World: Dominion," "Thor: Love and Thunder," and "Cowboy Ninja Viking" over the next couple of years. Similarly, Richardson's upcoming slate includes "Shoot the Rooster," "Senior Year," and "The Afterparty." With all those projects in mind, we will likely see Pratt and Richardson in several films before "Stranded Asset" debuts.
Another element worth examining is the studio "Stranded Asset" is set to call home. The current Universal Pictures slate is already packed for the coming year, with projects like "Halloween Ends," "Nope," and "Puss in Boots: The Last Wish" targeting 2022 release dates. The subsequent year looks much clearer at the moment, so Universal may opt to slot "Stranded Asset" for 2023.
Who is in the cast of Stranded Asset?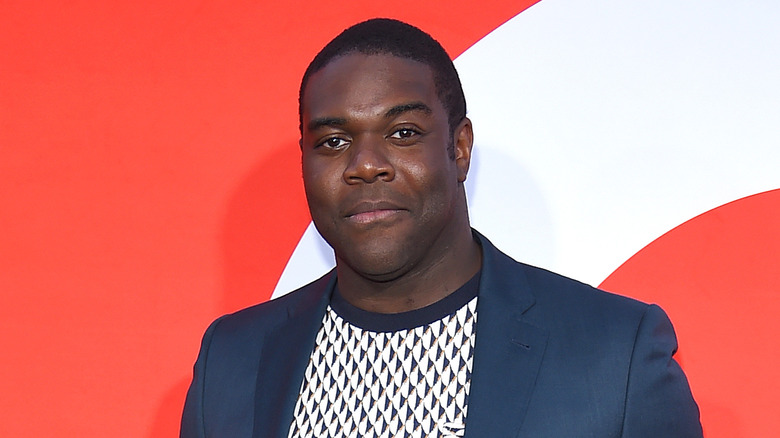 DFree/Shutterstock
Details on casting specifics for "Stranded Asset" remain slim at this time. However, one element of the film that has been confirmed is that Sam Richardson is lined up as the lead. This gives him a similar career trajectory to Chris Pratt, making a name for himself in comedies like "Detroiters" and "I Think You Should Leave" before elevating to supporting roles in action films and now taking on a starring role of his very own.
At this time, it is unclear whether or not Pratt will make an appearance in "Stranded Asset," as he's only currently attached to produce. However, given his star power and his chemistry with Richardson in "The Tomorrow War," we're left to wonder if a cameo might be in the cards for the "Guardians of the Galaxy" star. For now, we'll have to wait on casting updates as the production process moves along.
What is the plot of Stranded Asset?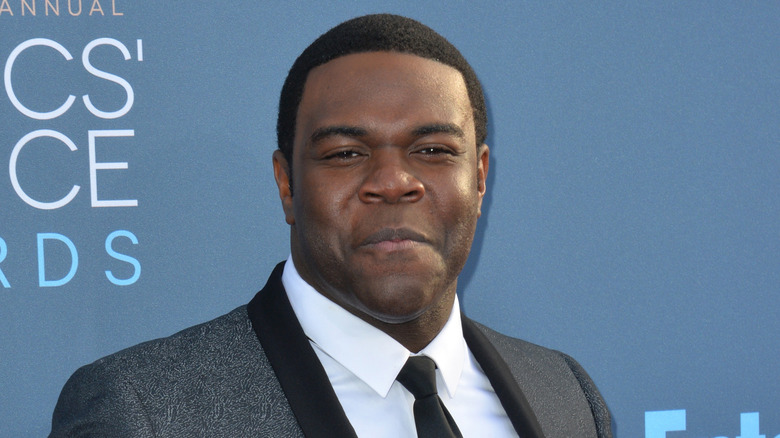 Featureflash Photo Agency/Shutterstock
Plot details for "Stranded Asset" are also currently unknown. In fact, the announcement of the project did not even provide a logline. With that in mind, we can expect plot details to be revealed as more casting announcements are made and the project inches its way towards production.
If we want to get speculative, there are a few different ways this project's plot may go, based on the title. One possibility is that "Stranded Asset" may refer to an agent or operative quite literally stranded in an environment from which he needs to escape. However, the term "stranded asset" is also uttered in discussions about climate change (per Reuters), as the phrase frequently comes into play as experts assess risks due to the effects of global warming. This could potentially indicate that "Stranded Asset" will have a story that either directly or indirectly deals with the fallout of global warming, not unlike films such as "The Day After Tomorrow" or "Snowpiercer." Since we know this is an action-comedy film, it's more likely the plot will follow the first idea of someone being stranded.