The Sci-Fi Flop That Ruined John Travolta's Acting Career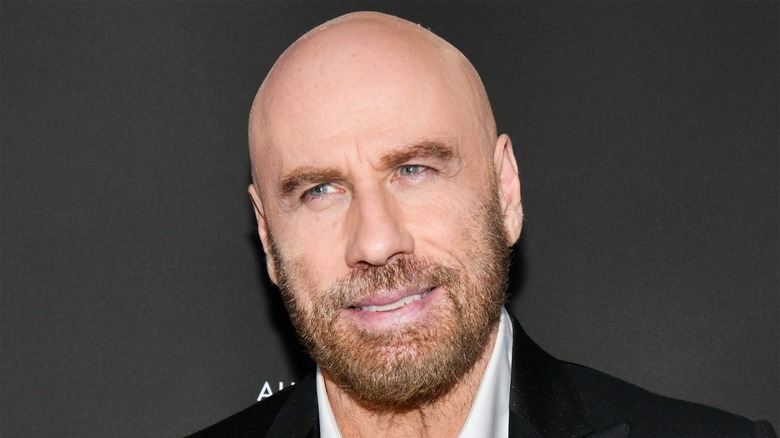 Rodin Eckenroth/Getty Images for G'Day USA
John Travolta's now decades-long career has been one marked by ups and downs that have seen him sit atop Hollywood's A-list as well as at the bottom of the B-list. The legendary actor first earned notice for his mid-70s roles in the small screen hit "Welcome Back, Kotter" and Brian de Palma's beloved 1976 horror flick "Carrie." Travolta became a cultural icon just a couple of years after, having danced and sung his way into the pop-culture pantheon with the one-two big screen punch that was 1977's "Saturday Night Fever" and 1978's "Grease."
By the mid-80s much of the goodwill Travolta earned with those flicks faded, as the actor failed to appear in another hit for some time. And even when 1989's "Look Who's Talking" seemed to fix Travolta's leaky career ship, the next few years saw another string of forgettable big-screen work. And then, seemingly against all odds, Travolta came back in force via a show-stopping turn in Quentin Tarantino's 1994 masterpiece "Pulp Fiction." In the wake of that film's success, Travolta promptly became one of the most in-demand stars in the movie biz and would go on to front some of the biggest hits of the 1990s. But Travolta's '90s reign came to an abrupt end in 2000 with the release of a notoriously awful sci-fi spectacular, and his career has never fully recovered.
Battlefield Earth was a low point in John Travolta's career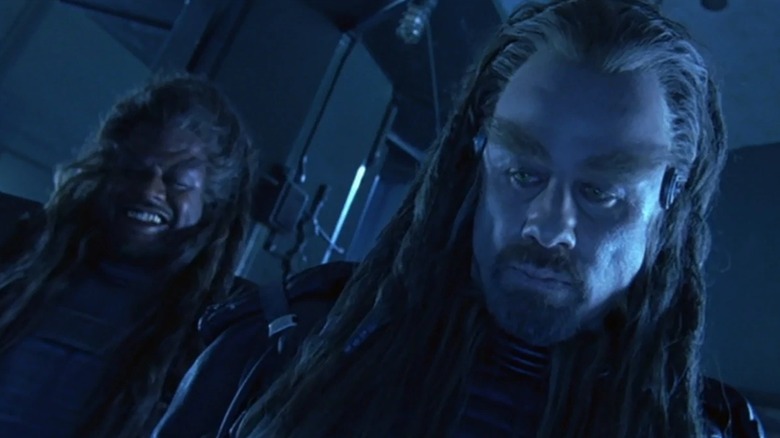 Warner Bros. Pictures
The sci-fi flick in question is "Battlefield Earth," a film that Roger Ebert said was "like taking a bus trip with someone who has needed a bath for a long time. It's not merely bad; it's unpleasant in a hostile way." Unfortunately for Travolta and the rest of the film's cast and crew, most of the critics who reviewed the film were equally harsh, with "Battlefield Earth" holding a loathsome 3% rating on Rotten Tomatoes over two decades after its release.
As rough as the critical notes were on "Battlefield Earth" were, audience reactions were no better — a fact reflected both in the film's 12% audience score and its less than $30 million worldwide gross (via Box Office Mojo). The film's seismic failure indeed damaged Travolta's career in ways he never imagined. To make matters worse, "Battlefield Earth" was likely a bit of a passion project for the long-time Scientologist as Scientology founder L. Ron Hubbard penned the film's source material.
Personal and professional concessions aside, if you've seen "Battlefield Earth," you know the film more than lives up to its heavy criticism. And in the end, Travolta and company delivered a product so bafflingly inept, "Battlefield Earth" regularly earns ranking among the worst movies ever made.