The First Teaser For Eli Roth's The Haunted Museum Series Will Give You Chills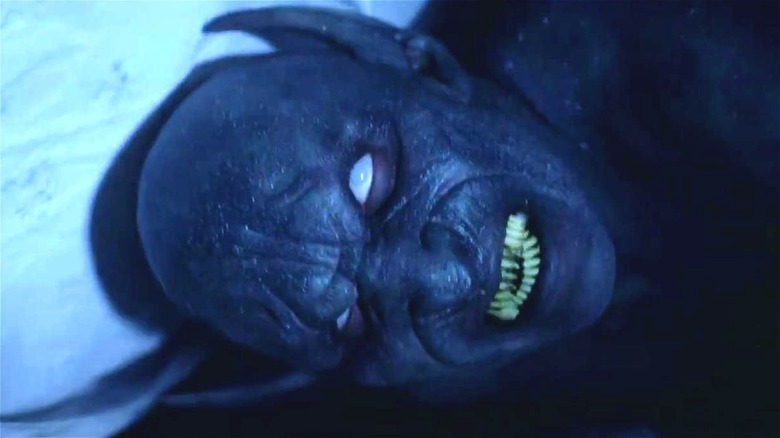 Discovery+
Writer-director Eli Roth is a proven horror director who's reliably brought the scares to both the big and small screen — he's directed some of the best horror movies of the past 25 years, like "Cabin Fever" and "Hostel," and he's dabbled in producing shorter-form horror content with shows like "Eli Roth's History of Horror." And now, the trailer for his most recent TV series, "The Haunted Museum," looks like it will keep the chills coming.
The upcoming anthology TV series on Discovery+ is a collaboration with Zak Bagans, the real-life paranormal investigator and owner of a Las Vegas museum that shares a title with the show. Bagans' museum is home to all kinds of real-life haunted objects, like the infamous Dybbuk Box and the Westerfield Doll House. Each episode of "The Haunted Museum" will focus on a different object in the museum, dramatizing the backstory and how it came to be haunted, with Bagans providing commentary.
"The show will not be for the faint of heart," Roth told Deadline. "Some people have nightmares simply looking at photos of the objects, and now we will be able to tell the stories of how these objects came to be possessed by something truly terrifying."
That might sound like hyperbole, but you can check out the first trailer and see how scary it is for yourself.
The Haunted Museum aims to combine the best of horror movies and horror documentaries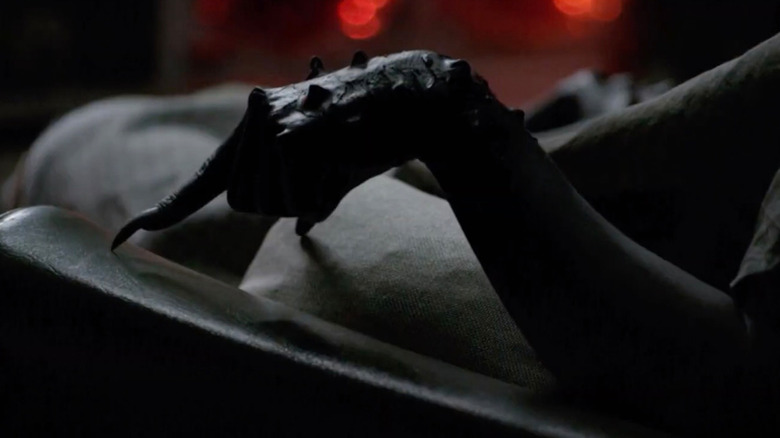 Discovery+
The trailer kicks off with Bagans introducing his museum and some of its collection, which isn't necessarily scary until you know their backstories. First up is the Dybbuk Box, an antique wine box that's said to be haunted by a dybbuk, an evil spirit from Jewish folklore (via Travel Channel). Then there's a dollhouse modeled after the Westerfeld House, a San Francisco townhouse that was home to occultist Anton LaVey, who performed Satanic rituals there. Finally, there's Peggy the Doll, a doll that's said to be haunted by the spirit of a woman named Peggy; it can supposedly cause nausea and headaches in people who merely look at it (via LAD Bible). 
Next, the trailer moves to quick shots of the reenactments involving the items. In classic horror movie fashion, there's a child who's become friendly with a supernatural entity that he doesn't realize means him harm. "I made a friend," the boy says. "He's telling me what it feels like to die." 
"The Haunted Museum" debuts on October 2 with a two-hour premiere that will be followed by eight hour-long episodes, just in time for Halloween.