Eli Roth Shares Grindhouse-Style Trailer For Death Wish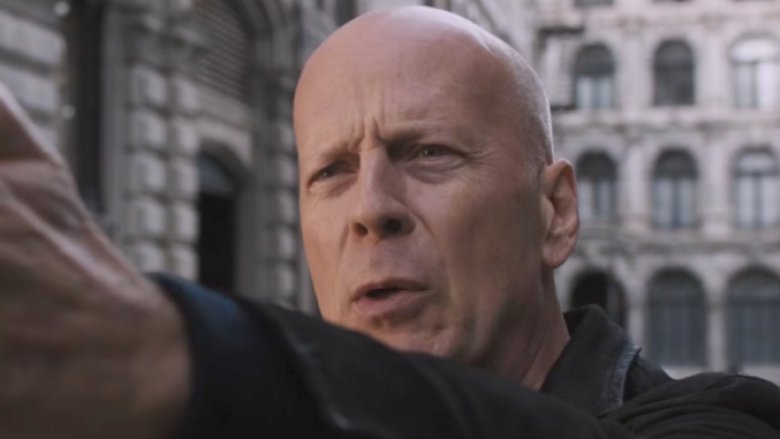 Eli Roth is back with a new take on an old idea: sweet revenge.
The director of Hostel, Cabin Fever, and The Green Inferno is teaming up with Bruce Willis to bring back the classic Charles Bronson series Death Wish — and in keeping with the trashy, B-movie spirit of the project he's remaking, Roth released a special grindhouse-inspired trailer for the upcoming feature on Twitter. Check it out:
BRUCE IS BACK!!! Can't wait for you all to see my new movie, DEATH WISH!! In theaters March 2. pic.twitter.com/TJIamV3bu8

— Eli Roth (@eliroth) February 5, 2018
The trailer features a throaty voice-over announcer, savage rock riffs, garish post-production, and plenty of blood splatter. Some scenes — like the part where Ronnie Gene Blevins gets his head squashed under a car like an overripe grape — look downright delicious in the desaturated, down-and-dirty format.
Released in 1974 and directed by Michael Winner, Death Wish followed the vigilante crusade of Paul Kersey, a New York City doctor who gets himself a gun to go out and get revenge on the cretins who killed his wife and assaulted his daughter. Four sequels followed over the next two decades, following Kersey's transformation from grieving family man with nothing to lose to old man angel of vengeance, killing just about anybody who gets on his nerves. It's fun. Hopefully the new one is, too.
Death Wish is out in theaters on March 2. For a less scratched-up viewing experience, check out the previous, more conventional trailer for the movie here.