The Surprising Disney Hit Director James Wan Says Inspired Malignant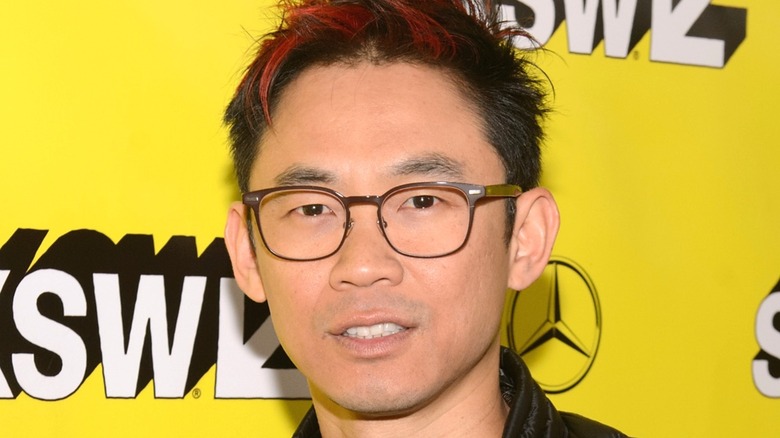 Daniel Boczarski/Getty Images for Warner Bros.
Some of the most famous scary movies were inspired by real-life horrors, but many draw from less obvious pools of inspiration — like "The Texas Chainsaw Massacre," which was inspired by nightmarish crowds of holiday shoppers.
"Malignant," the latest release from director James Wan, is not just a typical horror movie. It follows a young woman trying to understand her troubling visions, a not-so-imaginary childhood friend, and complicated family history. Wan told IGN that the film was inspired by Dario Argento and Brian De Palma, calling it "a little bit of my homage to Argento's Opera" and describing it as "shades of all those '80s and sometimes '70s of more violent and visceral thrillers."
It makes sense that the mind behind the gory "Saw" franchise, the haunted "The Conjuring" franchise, and the demonic "Insidious" franchise was influenced by the legendary horror directors. What does come as a surprise, though, is the wholesome Disney hit that also inspired Wan.
So, which family-friendly Disney movie inspired the R-rated "Malignant"?
The power of sisterhood transcends genre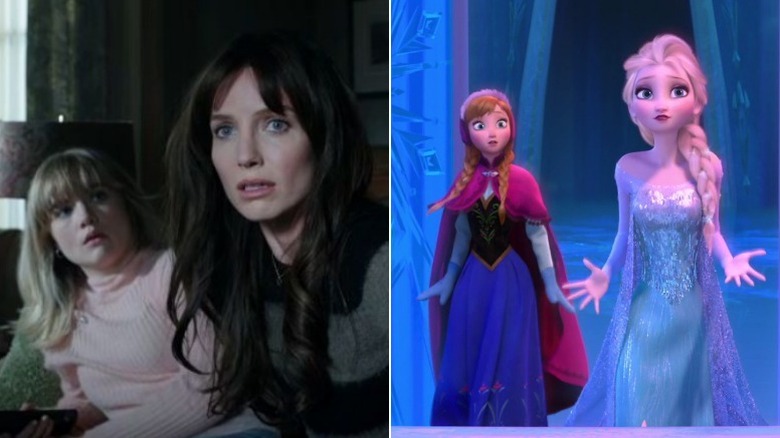 Warner Bros./Disney
The stakes in "Malignant" may be higher than building snowmen and restoring peace in an eternal winter wonderland, but James Wan was inspired by the sister-centric animated Disney musical "Frozen" nonetheless.
Wan described "Malignant" as "a sisterly investigative story," with the relationship between Madison Lake-Mitchell (Annabelle Wallis) and her adoptive sister Sydney Lake (Maddie Hasson) proving crucial in overpowering the supernatural force behind the murders happening around them. He explained their dynamic to IGN, saying, "And I joke that it's like the horror version of Frozen. It really is."
"There's a horror version of Frozen in that there is some of that sisterly camaraderie, but with a lot of crazy s**t that happens around them," he told the outlet. Of course, the heartwarming Disney adaptation didn't include violent murder or body horror.
Both movies highlight the triumph of sisterhood in the face of conflict, but it's still surprising to see the beloved Disney film listed as inspiration next to the directors of horror classics like "Suspiria" and "Carrie."