Guardians Of The Galaxy Vol. 3 Will Be Set After The Upcoming Avengers Movies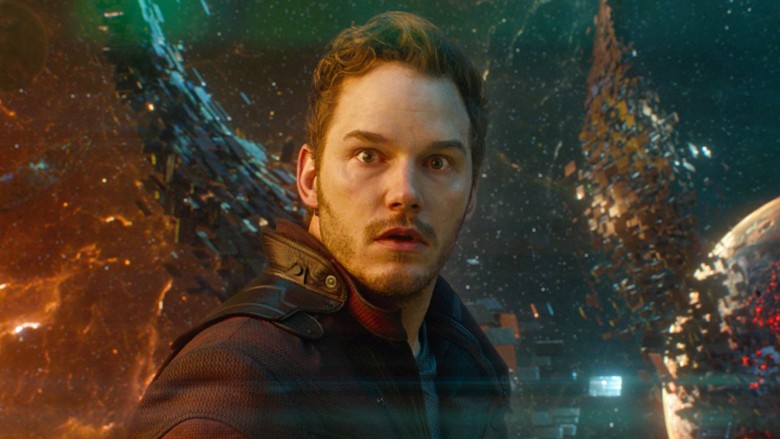 It sounds like the Guardians of the Galaxy (well, at least some of them) will survive the events of Avengers: Infinity War and Avengers 4.
Although this isn't all that surprising, Guardians director James Gunn confirmed to The Independent that the third movie in his Marvel franchise will pick up after the upcoming ensemble flicks that will bring together the Guardians with the Avengers, Doctor Strange, Captain Marvel, and more in a battle against Thanos (Josh Brolin).
Gunn, who is also a producer on Infinity War, said that he's in contact with that movie's directors, the Russo Brothers, along with his stars including Chris Pratt and Zoe Saldana, to ensure that the overarching story leaves his heroes where he wants them to be for the third Guardians flick.
"I'm talking to the Russo Brothers, I'm talking to the cast, I'm dealing with all sorts of stuff so we can have the characters... end up where they need to be for Guardians of the Galaxy Vol. 3."
The main reason this reveal is significant is because Marvel Studios president Kevin Feige recently told CinemaBlend that there will be a four-year gap between Guardians of the Galaxy Vol. 2 and Infinity War. Although Infinity War and the untitled Avengers 4 are expected to arrive before Guardians Vol. 3, that potentially opened the door for the third movie to be set during that timeline gap. Now we know for sure that it'll all be linear.
The one thing we still don't know is the title of that fourth Avengers movie. Although it was believed that Saldana accidentally unveiled the title, Gunn said that she didn't. Feige previously said we won't find out the title until after Infinity War because it's a spoiler for the third Avengers flick.
Meanwhile, Guardians of the Galaxy Vol. 2 is set for release May 5. Find out what the critics think about it.