Here's Where You Can Watch Hellraiser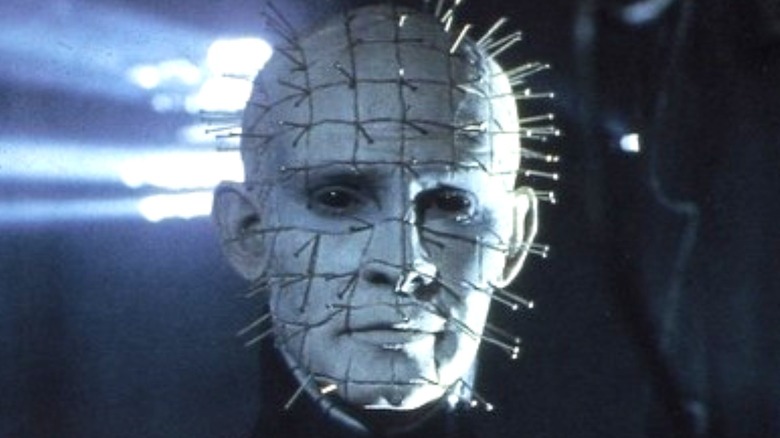 Entertainment Film Distributors
"Hellraiser" is a cult franchise that may be getting a much-welcomed adrenaline shot soon. What began as a scary yet unique departure from a sea of slasher flicks in 1987 unfortunately sputtered into questionable quality when it came to the franchise's nine sequels. But fans of Clive Barker's original horror film have many reasons to rejoice about the series. HBO is developing a "Hellraiser" series. And the film's iconic figure, Pinhead, is now terrorizing gamers along with other horror genre juggernauts in "Dead By Daylight." In case an in-game appearance and tv series weren't enough, there's also a film reboot in the works.
Screenwriter David S. Goyer, who is also producing the reboot, promised that fans of the franchise will be psyched about it. Hulu has bought the rights to the reboot and will release it in 2022. Surprisingly, despite hosting the upcoming reboot, Hulu doesn't currently have the original "Hellraiser" movie available to stream. They only have "Hellbound: Hellraiser II." That will likely change as the reboot's release approaches. Still, in the meantime, there are numerous other options available to watch the frightening classic, whether you're a curious first-time viewer or a die-hard fan excited for a re-watch session.
Hellraiser is loaded with streaming options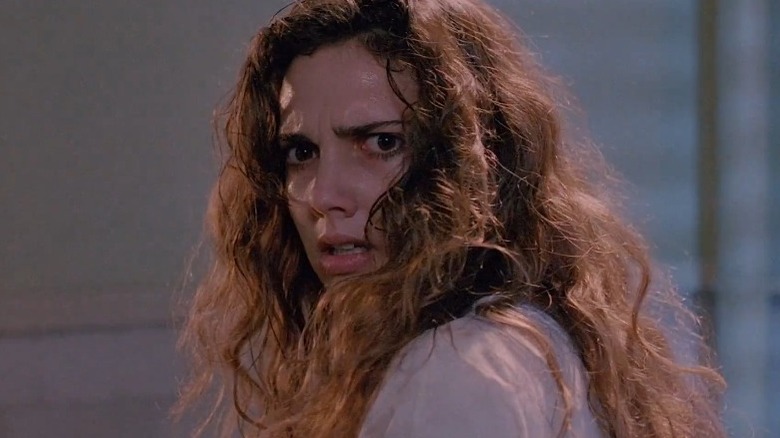 Entertainment Film Distributors
The good news is that streaming "Hellraiser" is a much easier task than surviving the horrific wraths of the cenobites after solving a particular puzzle box. The classic film is available to rent from places such as YouTube, Apple TV, Google Play, and Vudu, with prices ranging from $2.99 to $4.99. For those with an Amazon Prime account, "Hellraiser," as well as its sequel "Hellbound: Hellraiser II," is available. Amazon also has several of the other "Hellraiser" sequels from the series staggering count of ten films. However, these aren't Prime exclusives and will require renting them individually for $2.99 each.
For anyone who is delving into the spooky Shudder subscription service for Halloween, you'll also manage to find "Hellraiser" as well as "Hellbound: Hellraiser II" within their library. But even with all the subscription options, it's still possible to watch the original film for free. The only catch is that viewers have to endure ads. Tubi has "Hellraiser" and "Hellbound: Hellraiser II," and the last two sequels released in the series. They are "Hellraiser: Revelations" and "Hellraiser: Judgement." Four out of ten films might seem limited, but it's an opportunity to see how the series began and ended right before the release of the planned reboot.