Here's Where You Can Watch The Conjuring: The Devil Made Me Do It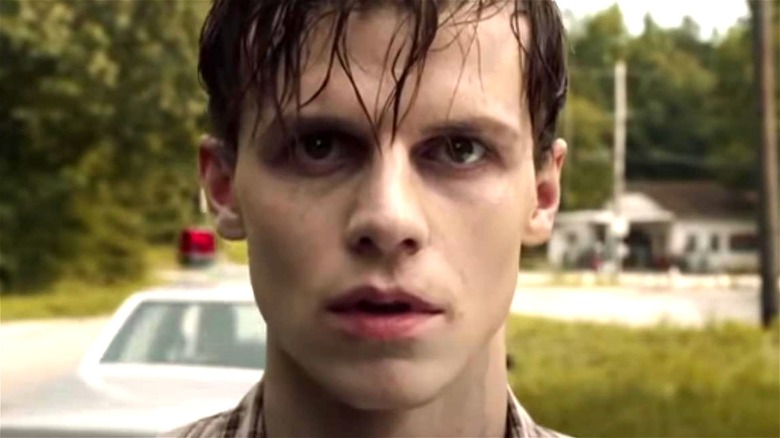 Warner Bros.
Director James Wan caught the attention of horror fans in a big way with the 2004 film "Saw," as the film quickly became a major hit both in and out of the genre, ultimately spawning a franchise that comprised eight additional films, including the 2021 feature "Spiral."
Wan followed it up with the film "Insidious" in 2010, which led to its own franchise, making him one of the bigger names in horror when he once again established his credentials in 2013 with "The Conjuring." The film followed the Warren couple, Ed and Lorraine, played by Patrick Wilson and Vera Farmiga respectively, in 1971 as they tried to help a family being plagued by a supernatural entity in their farmhouse.
The film was another hit for Wan, resulting in two sequels, the last of which was titled "The Conjuring: The Devil Made Me Do It." Set in 1981, the film follows the Warrens as they stumble upon a series of murders committed by people under demonic possession, discovering that an occultist is behind all the possessions. Here's where you can currently watch "The Conjuring: The Devil Made Me Do It."
The film can be digitally rented from various sources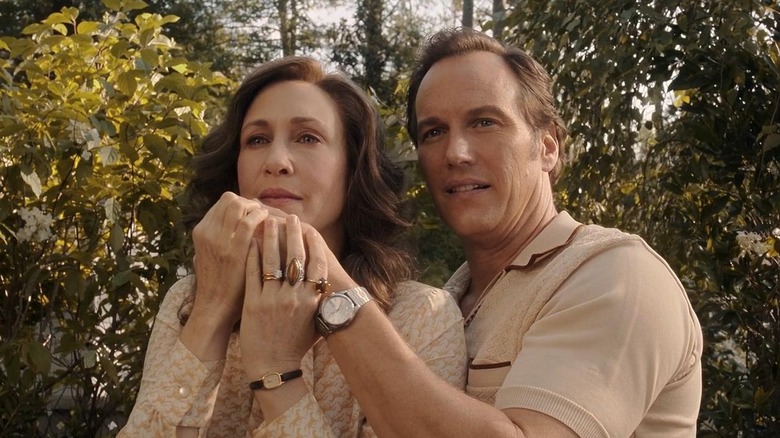 Warner Bros.
"The Conjuring: The Devil Made Me Do It" is currently available for streaming via DirecTV. DirecTV is the streaming service from the satellite provider of the same name that is currently owned by AT&T. Purchasers are available to access the streaming service by purchasing any number of DIRECTVStream bundles from AT&T. DirecTV customers who aren't subscribed to the streaming platform, however, also have the option to digitally rent or buy the movie from the platform. Rental options are also available from a number of other platforms as well, including iTunes and Amazon Video.
Over at HBO Max, "The Devil Made Me Do It" dropped simultaneously with its theatrical release and had streamed for a month thereafter, though it was removed on July 5, as noted by ComicBook. It will, however, reportedly be returning to the service on November 20.
The film was the first one of the "Conjuring" movies not to be directed by James Wan. David Leslie Johnson-McGoldrick, who also co-wrote the screenplay for "The Conjuring 2," returned to take on solo screenwriting duties this time, with Wan sharing a "story by" credit. Michael Chaves, who had previously directed "The Curse of La Llorona," took over from Wan in the directing chair.
Wan is currently working on "Aquaman and the Lost Kingdom."