The Truth About How Tina Fey Got Her Scar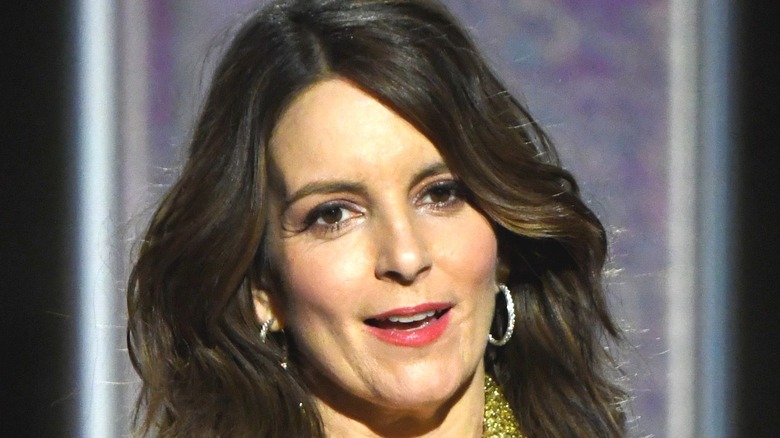 Kevin Mazur/Getty Images for Hollywood Foreign Press Association
Tina Fey has been in the public eye for so long that many fans probably feel like they know her as well as a close friend. After being hired to write for "Saturday Night Live" in 1997, Fey became the show's first female head writer in 1999 and made her on-screen debut soon after as the Weekend Update co-anchor. Fey continued to make her mark on "SNL" with hits like her Sarah Palin impression and the Mom Jeans sketch, but that was just the start of her long and impressive career (via Britannica).
After leaving "SNL," Fey co-created and starred on the seminal sitcom "30 Rock," which satirized her experiences on the NBC sketch show. "30 Rock" received a staggering 103 total Emmy nominations over its seven seasons from 2006 to 2013, cementing its place as one of the best sitcoms of all time (via The Emmys). Since then she's gone on to create and produce shows like "The Unbreakable Kimmy Schmidt" and "Mr. Mayor" while appearing in series such as "Modern Love." Oh, and she's also had a successful movie career, with hits like "Mean Girls" and "Baby Mama."
But one thing even Fey's biggest fans might not be aware of is the scar that runs across her left cheek. That's partly because Fey doesn't talk much about it and also because she often positions her face on camera so that it's not visible.
Here's the story behind Fey's scar.
Tina Fey got her scar in a childhood attack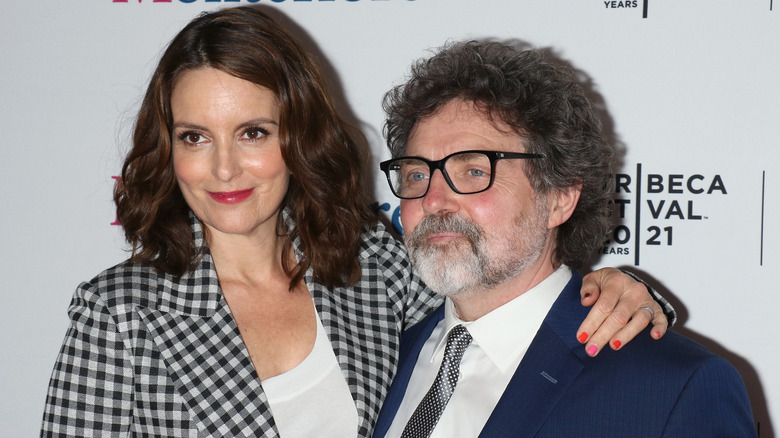 Jim Spellman/Getty Images
The subject of Fey's scar came up in a 2008 interview she did for Vanity Fair, alongside her husband, Jeff Richmond. When Fey was 5 years old and living in Upper Darby, Pennsylvania, an attacker slashed her face. "It was in, like, the front yard of her house, and somebody who just came up, and she just thought somebody marked her with a pen," Richmond explained.
Fey doesn't often speak about the incident, but in the interview she said it didn't affect her at the time — only once she entered show business. "I proceeded unaware of it," Fey said. "I was a very confident little kid. It's really almost like I'm kind of able to forget about it, until I was on-camera, and it became a thing of 'Oh, I guess we should use this side' or whatever. Everybody's got a better side."
But Richmond felt that the scar shaped who Fey is as a person. "I think it really informs the way she thinks about her life," he offered. "When you have that kind of thing happen to you, that makes you scared of certain things, that makes you frightened of different things, your comedy comes out in a different kind of way, and it also makes you feel for people."